On March 21, U.S. District Court Judge Bernard Friedman found that Michigan's ban on same-sex couples' marriage is unconstitutional.
Four counties announced some marriage licenses would be available the following day, beginning as early as 9 a.m.
Dozens of same-sex couples waited for marriage licenses in long lines in Ann Arbor and Oakland County.
The first couple to wed was Marsha Caspar, 51, and Glenna DeJong, 53, who have been together for 26 years.
The County Clerk Barb Byrum tweeted pictures of some of the couples as they got licenses and officially wed.
Marsha and Glenna's ceremony.
A reporter for The Detroit News reported that Byrum issued marriage licenses to 57 same-sex couples, and performed 30 ceremonies on Saturday, March 22.
Meeks and McNeilly, who is a Michigan Republican strategist, have been together for 12 years, The Detroit News reports.
And lots of other families came to the courts to get legally married.
Jim Schaffer (L) and his partner Jason McIntosh waited in line with their baby Norah to receive a marriage license at the Oakland County Courthouse.
Frank Colasonti Jr (L) and James Barclay Ryder were married by County Clerk Lisa Brown in Pontiac, Michigan, after spending 26 years together.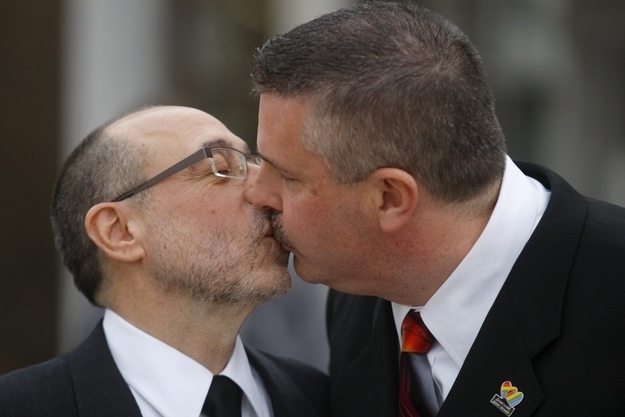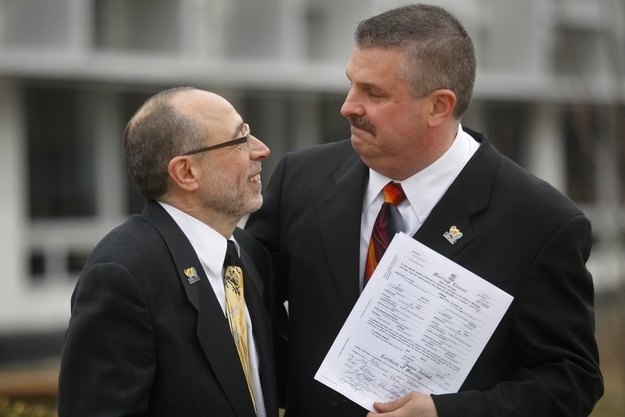 Mary Black (L) and her wife Sarah Weinstein were also married on Saturday by Oakland County Clerk Lisa Brown.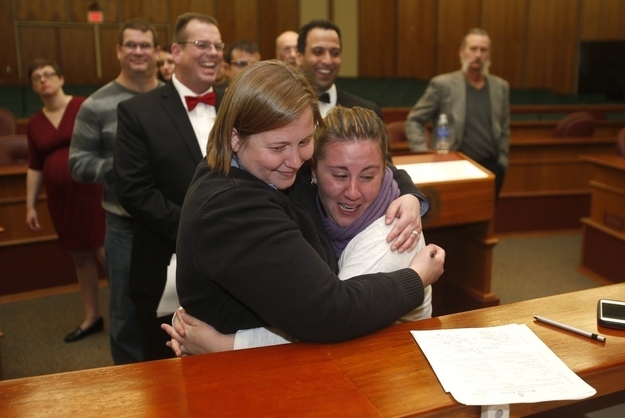 Kristen Martin, right, and Renecia Hall were reportedly the first black same-sex couple to marry in West Michigan.
Newly married Roland Smith (L) and Paul Mattson kiss each other after their wedding ceremony Saturday.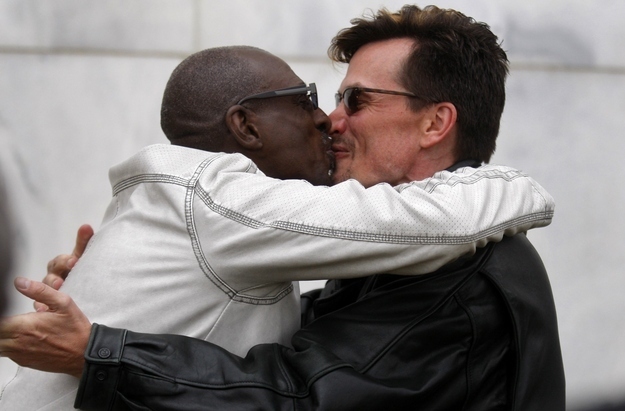 Congratulations to the happy couples!
Newly married Linda Morin (L) and Kathleen Murawski hold their wedding license with their daughter Katie.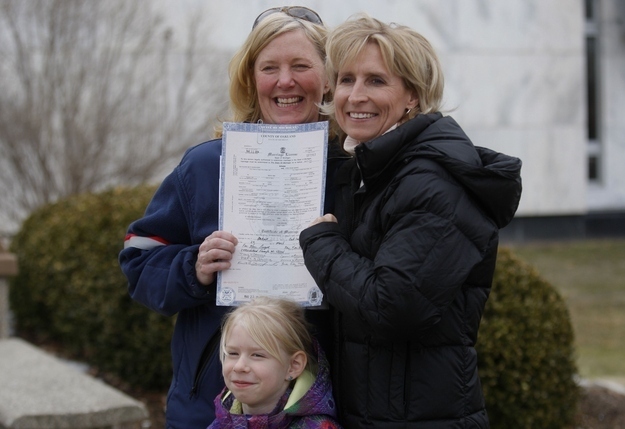 At 1:18 ET, Byrum tweeted that the courthouse was closed. Saturday afternoon, the Federal Appeals Court put a halt on same-sex marriage.