Paul McCartney And Madonna Made Appearances On "Saturday Night Live"
Paul McCartney, Madonna, Mayor Bloomberg... this episode is ridiculous.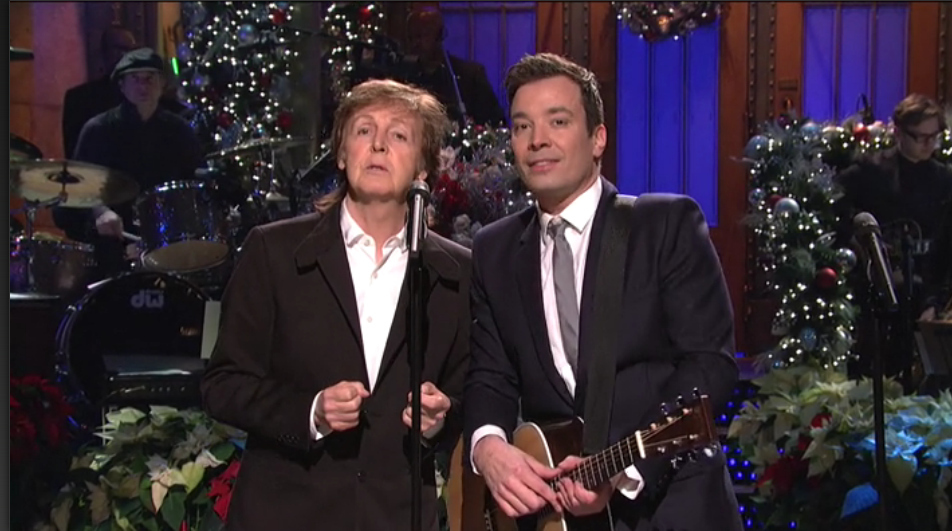 Jimmy Fallon returned home to Saturday Night Live this evening to host the last episode of 2013, and made it clear from the beginning that it would be a terrific, star-studded show.
Fallon began his opening joking that David Bowie, Bob Dylan, and Paul McCartney were going to show up, and prepared to do impressions of the famous singers. But before he could begin, Paul McCartney made a surprise appearance to sing a duet of "Have Yourself A Merry Little Christmas."
People were naturally very excited!


And then just a few sketches later, Maddona made a guest appearance on a Barry Gibb sketch.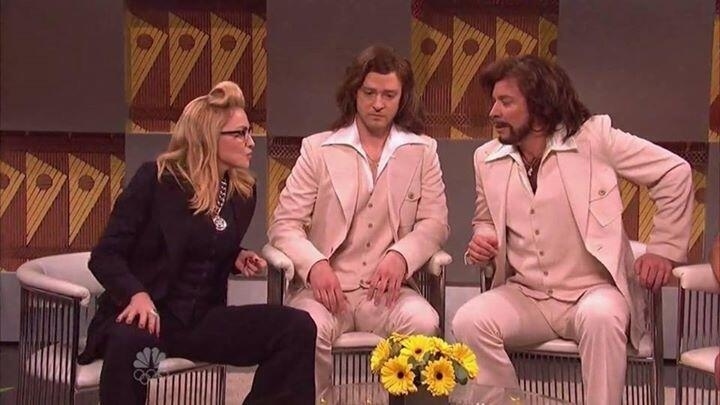 It looked like Madonna pulled out her phone towards the end of the sketch and snapped an instagram picture.

Well done, SNL.