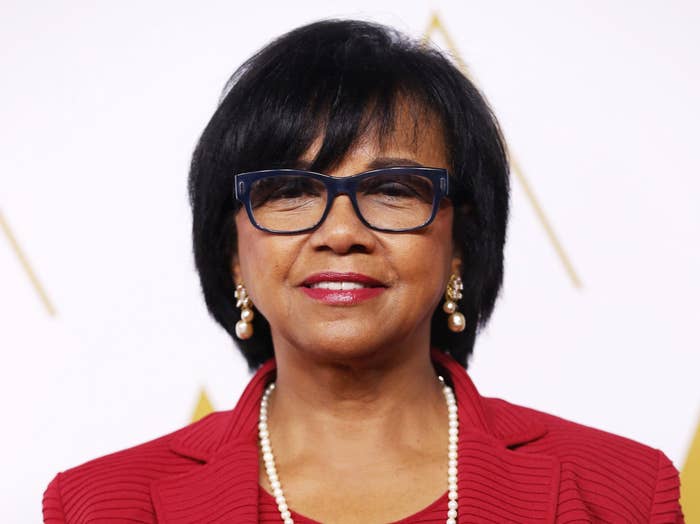 The president of the Academy of Motion Picture Arts and Sciences said Friday that after the lack of diversity in the 2015 Oscar nominations, she is inspired to push the Academy to be more inclusive.
Cheryl Boone Isaacs, who is the first black female president of the Academy, told the Associated Press that she wants to create a more diverse voting body, which is currently 93% white and 76% male, with an average age of 63.
"In the last two years, we've made greater strides than we ever have in the past toward becoming a more diverse and inclusive organization through admitting new members and more inclusive classes of members," Boone Isaacs said.
"Personally, I would love to see and look forward to see a greater cultural diversity among all our nominees in all of our categories."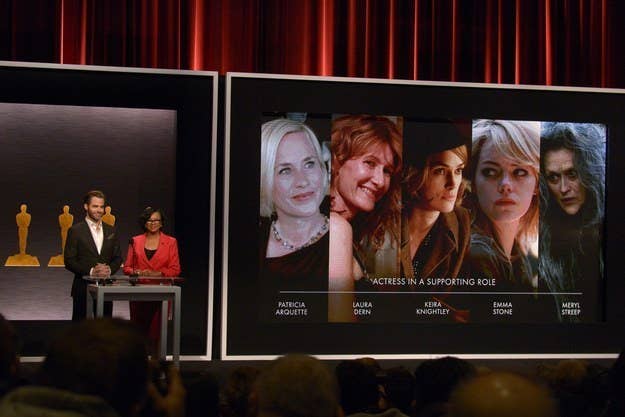 All 20 acting nominations this year went to white performers — the first time that's happened since 1995.
In addition, the film Selma was nominated for Best Picture and Best Original Song, but black, female director Ava DuVernay was snubbed and none of the film's actors were nominated.
Addressing Selma, Boone Isaacs stressed that fans "shouldn't feel snubbed."
"It's nominated for the Oscar for best picture. It's an award that showcases the talent of everyone involved in the production of the movie Selma.'"
"The best picture category is voted on by the entire membership of around 7,000 people," Boone Isaacs said.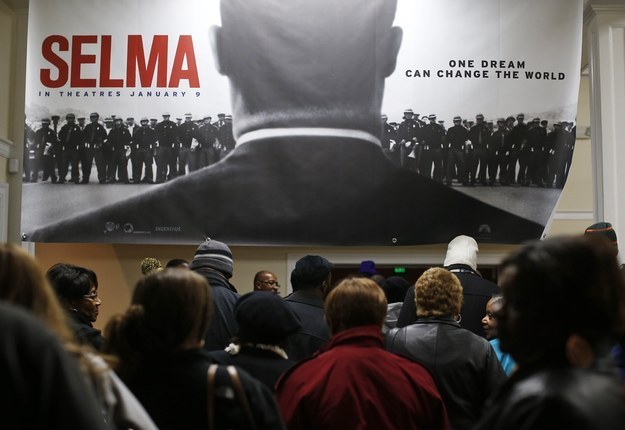 While calling for a more inclusive voting body, Boone Isaacs also defended the Academy's nominees for Best Actor: "There are quite a few actors this year at the top of their game," she said. "There are five nominees, and this year these were the five."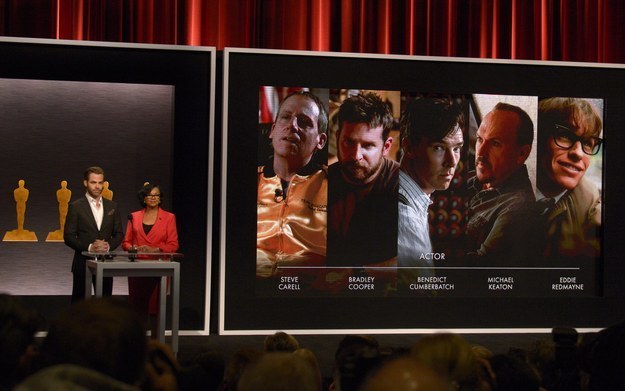 She also partly shifted the blame to Hollywood, saying that the film industry too needs to diversify.
"It behooves Hollywood — as an economic imperative, if not a moral one — to begin more closely reflecting the changing face of America," she said.
She added that as the Academy "continues to make strides toward becoming a more diverse and inclusive organization, we hope the film industry will also make strides toward becoming more diverse and inclusive."