OfficeMax Sent A Letter Addressed To A Man And His "Daughter Killed In Car Crash"
OfficeMax has apologized to a Chicago man who received a letter addressed to him, or his deceased daughter, NBC 5 reports.
This is Mike Seay, who lives with his wife in a Chicago suburb. Last year the couple tragically lost their 17-year-old daughter Ashley to a car accident.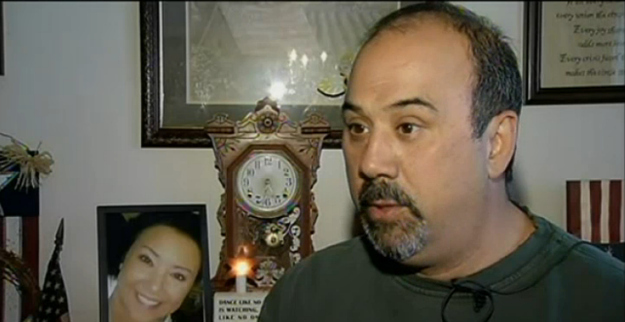 Seay told NBC Chicago that he thinks about his daughter "10,000 times a day." "If you keep busy, it seems to help you get through it," he said.
But on Thursday he was forced to revisit the tragedy after receiving a letter from OfficeMax addressed to "Mike Seay, Daughter Killed in Car Crash, Or Current Business."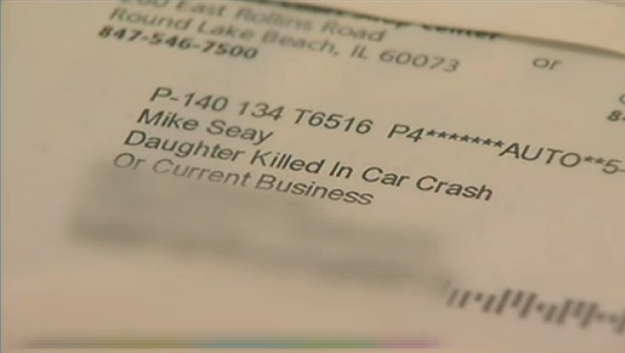 Seay was understandably upset about the letter, and also concerned about how and why OfficeMax had such personal information. He told NBC:
Why would they have that type of information? Why would they need that? What purpose does it serve anybody to know that? And how much other types of other information do they have if they have that on me, or anyone else? And how do they use that, what do they use that for?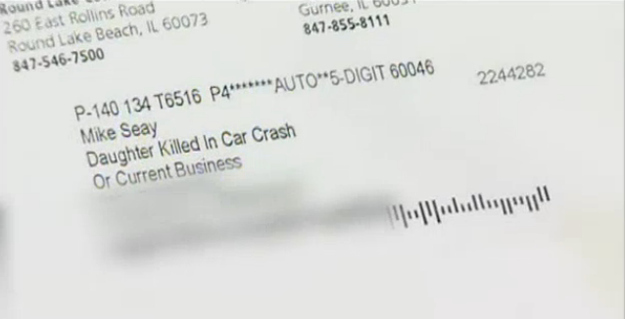 The Naperville-based OfficeMax blamed the mishap on a third-party mailing list provider.
The corporate affairs office released the following statement:
We are deeply sorry that Mr. Seay and his family received this mailing from us, and we are reaching out to Mr. Seay to convey our sincerest apologies on this unfortunate matter. This mailing is a result of a mailing list rented through a third-party provider. We have reached out to the third-party mailing list provider to research what happened. Based on a preliminary investigation today we believe this to be an inadvertent error; and we are continuing the investigation. — Nicole Miller
You can watch Seay tell the story himself in the video below.