Obama Pledges Support For Victims Of Super Typhoon
"Our thoughts and prayers go out to the millions of people affected by this devastating storm," the president said in a statement on Sunday.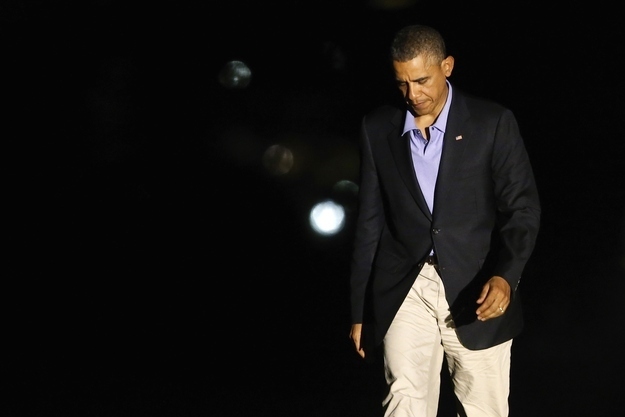 On Sunday afternoon, President Barack Obama released a statement pledging his support for victims of Super Typhoon Haiyan, the storm that may have killed as many as 10,000 people in the Philippines:
Michelle and I are deeply saddened by the loss of life and extensive damage done by Super Typhoon Yolanda. But I know the incredible resiliency of the Philippine people, and I am confident that the spirit of Bayanihan (communal work) will see you through this tragedy. The United States is already providing significant humanitarian assistance, and we stand ready to further assist the government's relief and recovery efforts. Our thoughts and prayers go out to the millions of people affected by this devastating storm.
American forces were dispatched to the Philippines on Sunday as the country struggled to cope with damages from the worst storm in its recorded history, NBC reports.
The first wave of U.S. assistance — a team of 90 Marines and sailors — flew to the Philippines to help with search and rescue missions and provide air support, the Marines said in a statement.
According to a Sunday report from the National Disaster Risk Reduction and Management Council (NDRRMC) of the Philippines, an estimated 9.5 million people were affected and over 630,000 were forced from their homes and into evacuation centers.
The NDRRMC has started to compile a list of the dead by names and regions. In most cases, cause of death is listed as electrocution, drowning, or falling debris.
"The devastation is … I don't have words for it, it is really horrific," the country's Interior Minister Mar Roxas said in Tacloban, a city that was submerged in waves of up to 40 feet. "All systems, all vestiges of modern living, communications, power, water, all are down."