Obama Announces Halt To Afghanistan Troop Withdrawal
The U.S. will keep 9,800 troops in Afghanistan through the end of 2015 rather than reducing the number to 5,500 troops as originally planned, the president announced Tuesday.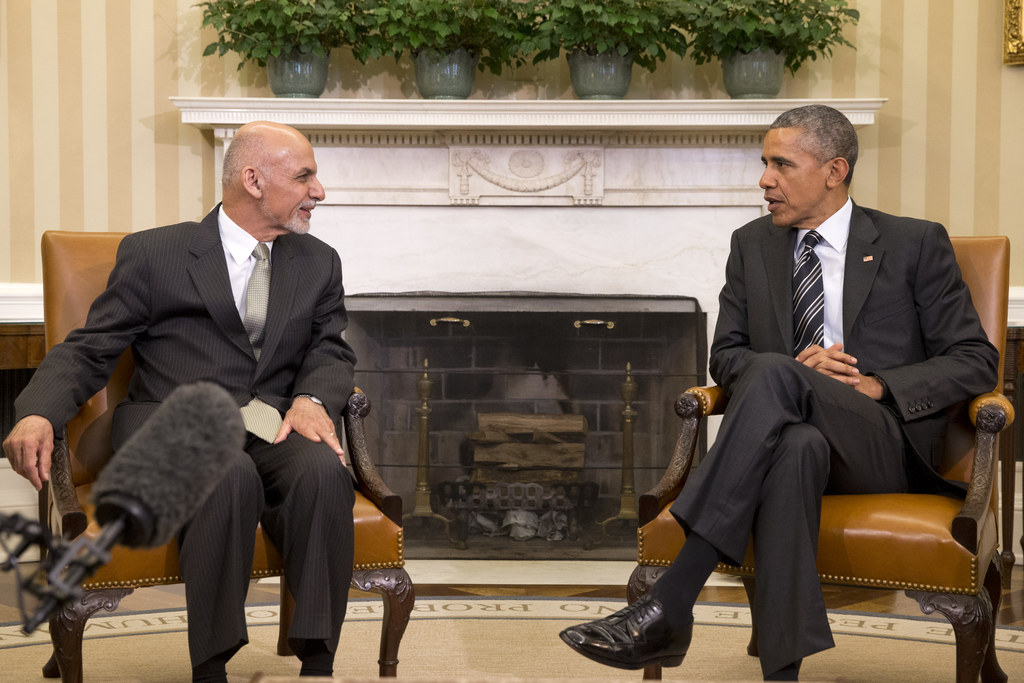 President Obama announced Tuesday that the United States will keep 9,800 troops in Afghanistan through 2015, rather than reducing the number to 5,500, as originally planned.
Obama based his decision on Afghan President Ashraf Ghani's "request for flexibility in the U.S. draw down timeline," the White House said in a statement. Ghani has previously stated his desire for the U.S. troops to remain in Afghanistan over the upcoming few years during a transition to a complete withdrawal from the nation.
The exact trajectory of the troop withdrawal in 2016 will be established later this year.
"The timeline for a withdrawal down to an embassy center presence — a normalization of our presence in Afghanistan — remains the end of 2016," Obama said on Tuesday during a joint press conference with Ghani. "So that hasn't changed. Our transition out of a combat role has not changed."
There are currently 9,800 U.S. troops in Afghanistan providing training and support. Another 3,000 troops from other NATO countries also remain in the country.
"The institutional gains that would be achieved through the (training), advise and (assisting) role is what will guarantee that the investments of the last 14 years pay off," Ghani said.
Tuesday was Ghani's first trip to the White House, marking a change in the U.S.-Afghanistan relationship.
"This is a different relationship than we had under [Afghan] President Karzai," Jeff Eggers, special assistant to the president for Afghanistan and Pakistan said on Friday. "It's clearly more cooperative and better."