No Charges For Bill Cosby In Claim That He Molested A 15-Year-Old In 1974
Judy Huth, one of about 20 women who has accused Bill Cosby sex crimes, filed a lawsuit against the comedian earlier this month.
The Los Angeles County District Attorney's Office on Tuesday declined to charge Bill Cosby for a decades old molestation claim, the Associated Press reported, stating the statute of limitations had passed.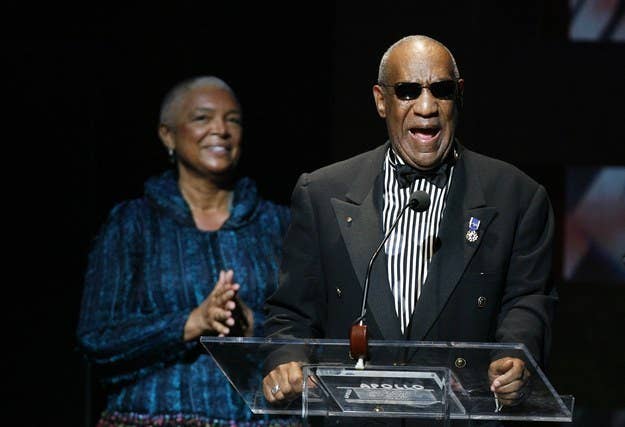 Judy Huth filed suit against Cosby in early December, claiming that the entertainer molested her at the Playboy Mansion in 1974 when she was 15-years-old.
In the lawsuit, Huth alleges that Cosby made her drink alcohol and instructed her to sit beside him on a bed, where he sexually abused her.
He "proceeded to sexually molest her by attempting to put his hand down her pants, and then taking her hand in his hand and performing a sex act on himself without her consent," the lawsuit states.
Huth claims that she suffered "psychological damage and mental anguish" after the experience.
"He is a serial rapist and he has fooled everybody in this country," said Huth.
Huth and her attorney, Gloria Allred, went public with the assault allegation after LAPD Chief Charlie Beck encouraged Cosby's alleged victims to come forward.
Cosby's lawyer called Huth's allegations a "meritless and unsupported 40-year-old claim," adding that prior to filing the suit, Huth had attempted to extort Cosby and "unsuccessfully tried to sell her story to the tabloids nearly a decade ago."
In the past several months, nearly 20 women have come forward with allegations that Cosby drugged and sexually abused them.
Allred released a statement Tuesday thanking prosecutors for reviewing the case.
"We anticipated before she reported to the police that the district attorney might not be able to prosecute because the statute of limitations in California would bar such a prosecution," Allred said of Huth's report.
Still, she added, "I commend Ms. Huth for coming forward and for making her report to the LAPD.
Allred encouraged other potential victims to still come forward, because depending on the circumstances and the law, the cases may be prosecutable.
"I believe that others who allege that they were victimized by Bill Cosby will also accept the Chief Beck's invitation to come forward and report to the police if they believe they were victimized," despite the statute of limitations, Allred said.
Here is Huth's full lawsuit against Cosby.
Download PDF
And this is Cosby's lawyer's response to Huth's claims.
Download PDF