The Dallas Nurse Who Survived Ebola Had A Heartwarming Reunion With Her Dog
The King Charles Spaniel had been living in quarantine for 21 days while his owner, Nina Pham, recovered from Ebola. Earlier this year, a dog was euthanized in Spain after his owner was diagnosed with Ebola.
Nina Pham, a nurse at Texas Health Presbyterian Hospital, was diagnosed with Ebola last month after treating Thomas Eric Duncan, the first Ebola case in the U.S. She was immediately put into quarantine, and so was her dog, Bentley.
On Saturday, Pham and Bentley — both healthy and well — finally reunited at the Dallas Animal Service Center.
For 21 days, Bentley had been living at a naval air base, where veterinarians checked on him daily, wearing full personal protective gear.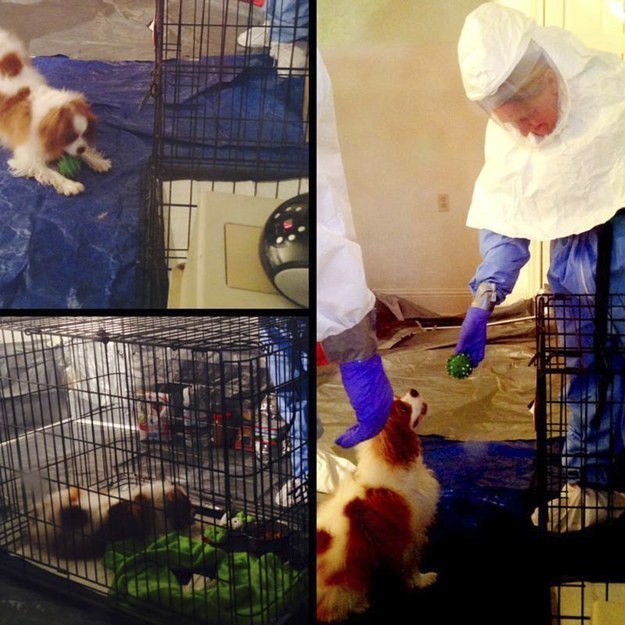 "I'd like to take a moment to thank people from all around the world who have sent their best wishes and prayers to me and Mr. Bentley," said Pham, calling Bentley "one of my best friends."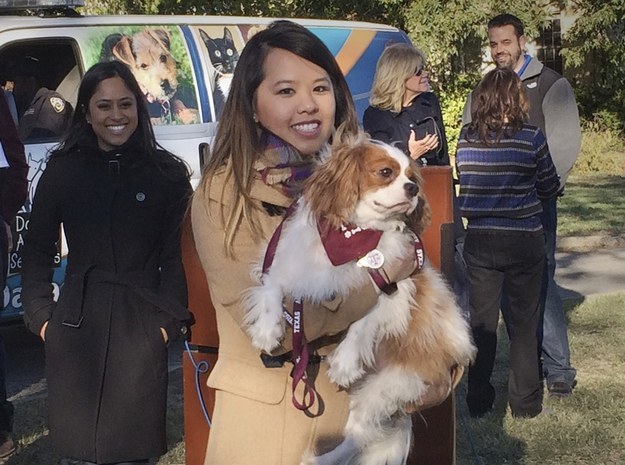 Pham was released from a Washington, D.C. hospital on Oct. 24 after successfully recovering from Ebola.
Earlier this year, authorities in Madrid, Spain, euthanized a dog that belonged to a Spanish nurse who had Ebola. The decision caused an uproar from many, and it was unclear what would happen to Bentley after Pham came down with the disease.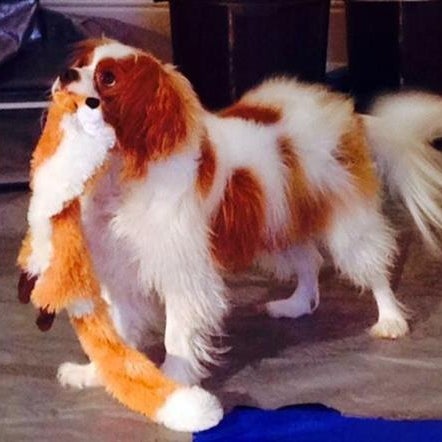 "Bentley is alive and well in the city of Dallas," Texas Mayor Mike Rawlings said at a press conference on Saturday, adding that he'd even kissed the dog.
He added, "There were a lot of human beings that spent a lot of time making sure this dog was safe."