New Report Suggests US Has Been Spying On Germany's Chancellor Since 2002
German newspaper Der Spiegel claims that the United States has been spying on Angela Merkel's cell phone since 2002.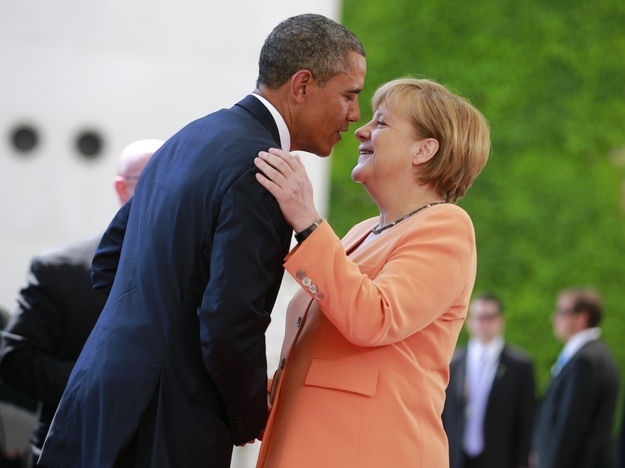 New reports based on leaked US intelligence documents acquired by German news magazine Der Spiegel suggest that the United States has been spying on German Chancellor Angela Merkel's mobile device since 2002. The report also suggests that President Obama was told about the surveillance in 2010 and failed to stop it.
Der Spiegel claims to have viewed leaked NSA documents that list Chancellor Merkel's mobile number on a list dated in 2002, three years prior to when she was elected chancellor. According to the BBC, Merkel is known for her frequent mobile phone use.
The data acquired from Merkel's phone is unknown. The BBC suggests that it's possible her conversations were recorded, or "that her contacts were simply assessed."
Interior Minister Hans-Peter Friedrich has said the operation - if confirmed - would be illegal. He told German newspaper Bild am Sonntag he wants "complete information on all accusations" and that "if the Americans intercepted cellphones in Germany, they broke German law on German soil."
Wiretapping is a crime in Germany, and "those responsible must be held accountable," he said.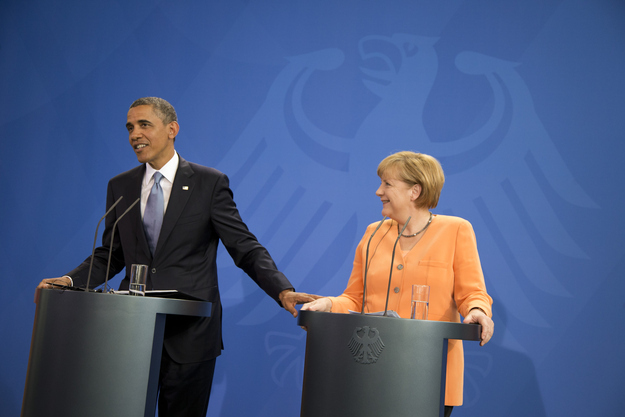 President Obama and Chancellor Merkel have a longstanding relationship, and the spy row is likely the worst diplomatic crisis between the two nations in recent memory. In 2011, Obama honored Merkel with the Presidential Medal of Freedom, and at a speech in Washington D.C., she declared she saw the award as a testimony to the excellent partnership between the two nations.
On Wednesday, Merkel called President Obama to confront him about the spying allegations, Der Spiegel reports. He allegedly apologized and claimed he was unaware of the reported phone monitoring.
In addition to the listening unit placed in Berlin, the leaked documents reveal that the NSA also spied on 80 other locations across the world. France has joined Germany to request the US sign a no spy deal by the end of the year.
The documents reportedly state that the spying was kept a secret to avoid severely damaging America's relations with foreign governments.
Merkel is said to be shocked that the United States government may have engaged in the same sort of spying she experienced growing up in Communist East Germany.