Mother-Daughter Crime Duo Stole More Than $1 Million Posing As Soldiers, Sentenced To At Least 12 Years In Prison
Tracy and Karen Vasseur duped hundreds into wiring money to people they thought to be U.S. soldiers in Afghanistan and Iraq searching for romantic relationships. They were sentenced for the "sweetheart scam" on Wednesday, ABC News reports.
374 women looking for love on the Internet instead had their hearts broken and their bank accounts robbed by Tracey Vassuer, 40, and Karen Vassuer, 74, a mother-daughter crime duo from Colorado.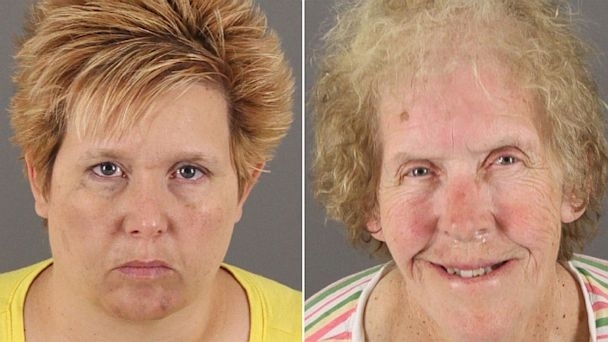 Joan Romano, who worked in the World Trade Center and called in sick on September 11, 2001, sent $25,000 to a "staff sergeant" she admired, and whom she had met on Match.com.
Recently widowed Esther Ortiz-Rodeghero met "Wayne," a major general in Iraq, on SeniorPeopleMeet.com. After he told her he wanted to spend "the rest of his life" with her, Ortiz-Rodeghero sent him $500,000 over the course of 12 months to help him start a business.
The problem, of course, is that neither of these men existed, and the money was going to Tracey and Karen Vassuer and their Nigerian associates. Police officials suspect that neither Romano nor Ortiz-Rodeghero will get their money back.
The Vassuers managed to rope in 374 victims from over 40 countries, ultimately stealing more than $1 million, accord to Colorado Attorney General John W. Suthers.
The New York Daily News reports:
The bogus dating service operated this way: After establishing an Internet relationship, the fake soldier would start asking that money be sent to an "agent" in Colorado, via Western Union or Money Gram, to pay for satellite phones or travel expenses so the military member could speak directly to his new girlfriend or take leave to visit her in person.
The mother-daughter team opened 20 bank accounts, and from 2009 to 2012, they wired money to 94 locations in Nigeria, as well as to locations in the United States, Ecuador, Great Britain, India, and the United Arab Emirates, according to the indictment. Tracey also used her 16 year old daughter to send and receive money.
Colorado Attorney General Suthers said that exploiting the military led to particularly harsh sentences.
Tracey was sentenced to 15 years in jail with five years parole, and her mother was sentenced to 12 years in jail and five years parole. The attorney general's office announced that a hearing to determine restitution is forthcoming.