Evil Power-Hungry Groundhog Punxsatawney Phil Says We're Getting Six More Weeks Of Winter
Thanks, Phil. (Phil? Phil? Phil? PHIL CONNORS? Is that you?)
This is Punxsutawney Phil, the famed groundhog who plays god and annually predicts whether or not his minions will have to suffer through six more weeks of winter.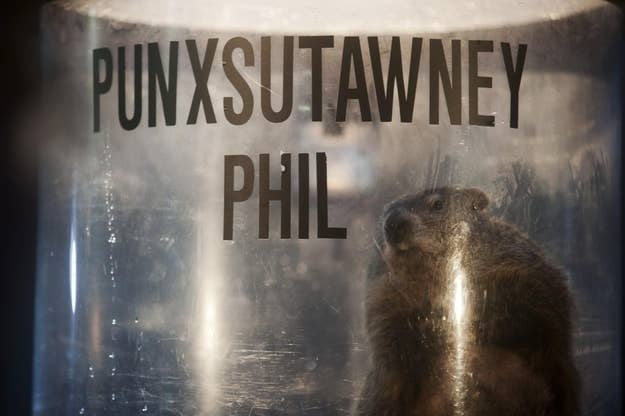 He's the world's most famous groundhog, and in Punxsutawney, Penn. he has a lot of fans.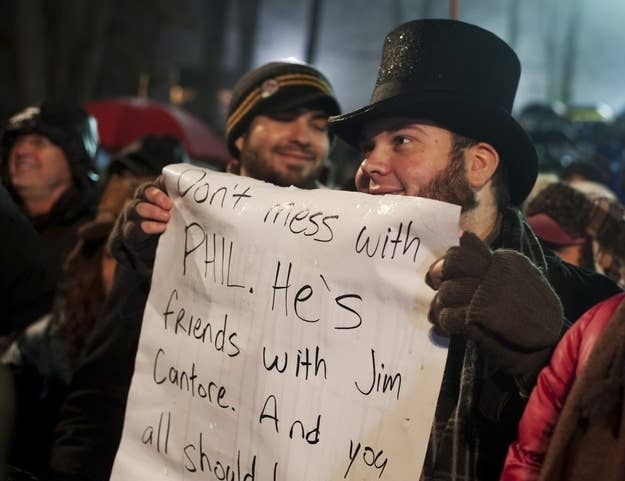 This morning, thousands gathered at Gobbler's Knob (braving temperatures in the 30s) to hear Phil's prediction on the 128th Groundhog Day.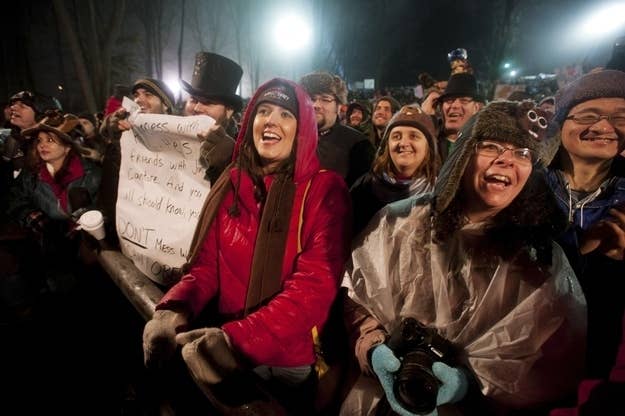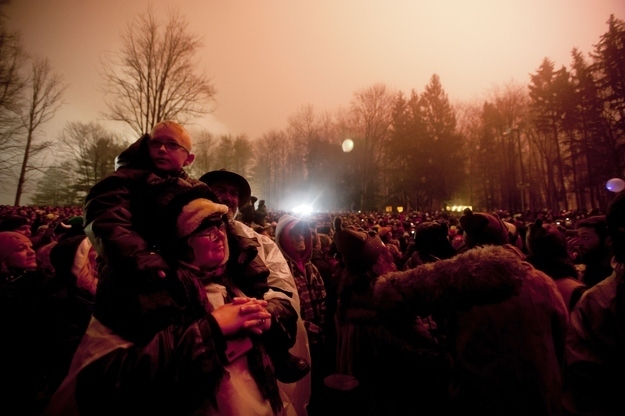 The myth has is that if it's cloudy when the groundhog leaves his private lair in this tree, there will be an end to winter. If it's sunny, Phil will see his shadow and pop back down into the ground, and winter will continue for six more weeks.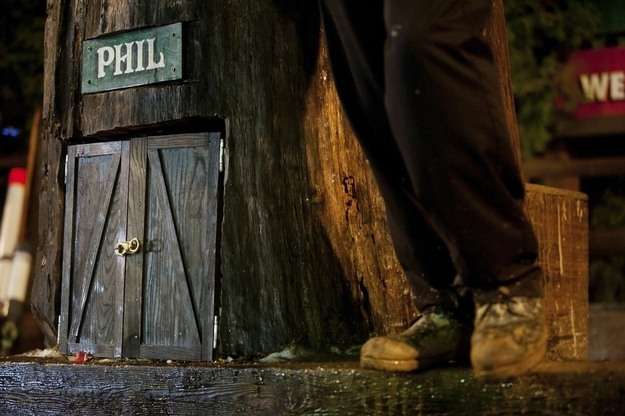 Phil emerged at 7:28 a.m. ET, USA Today reports. He was brought to the podium by a group of local officials/mere unworthy mortals known as the "Inner Circle."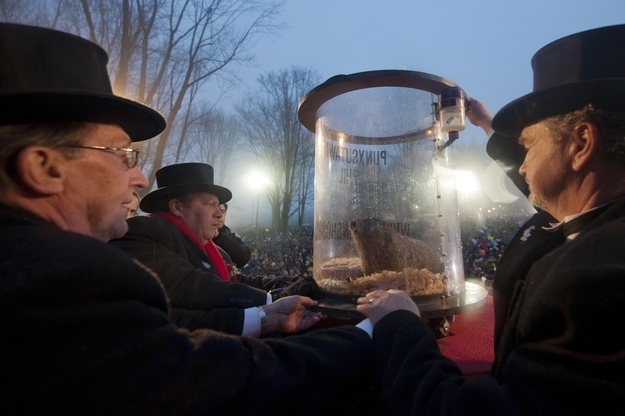 The groundhog then spoke in "groundhogese" to members of the Inner Circle.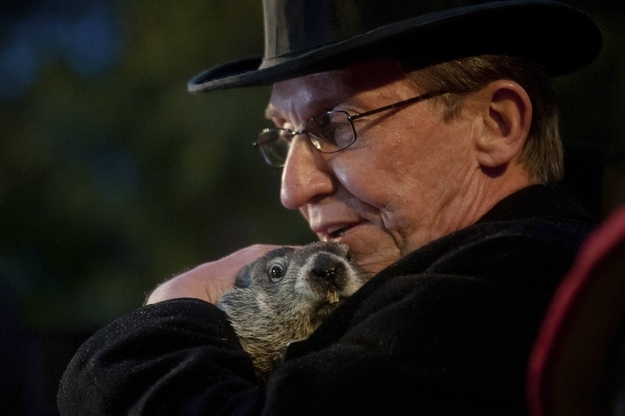 The organization's president, Bill Deeley, translated the prediction into English and read it to the crowd.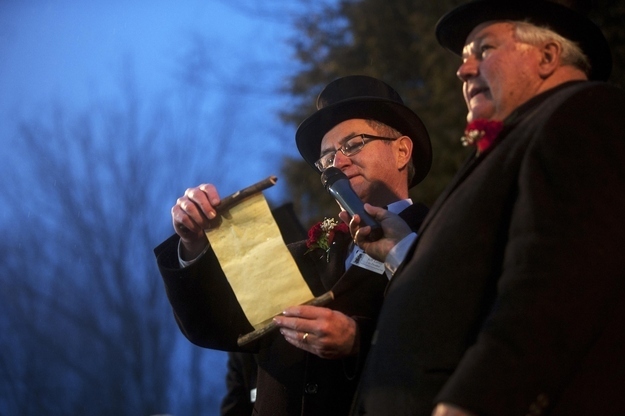 A Super Bowl winner I will not predict,

but my weather forecast you cannot contradict.

Why that's not a football but my shadow I see,

It's six more weeks of winter it must be!
Six.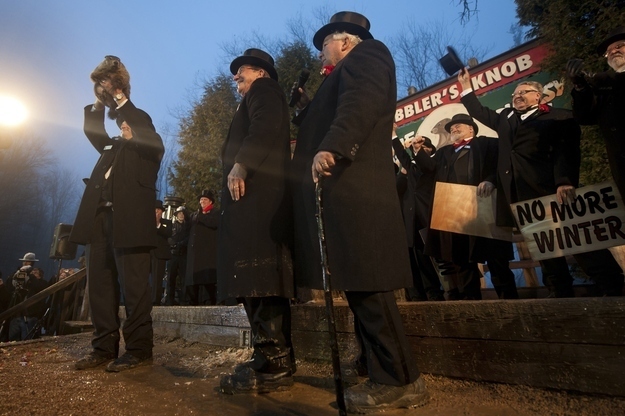 More.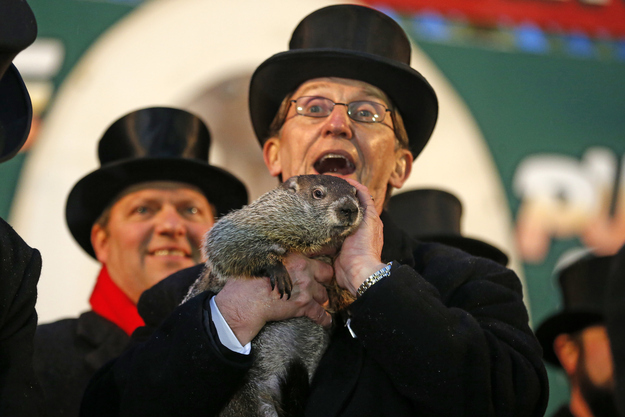 Weeks.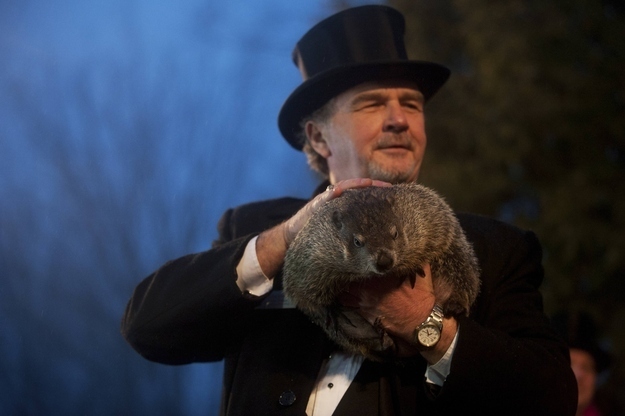 There were even monsters in the crowd, egging Phil on.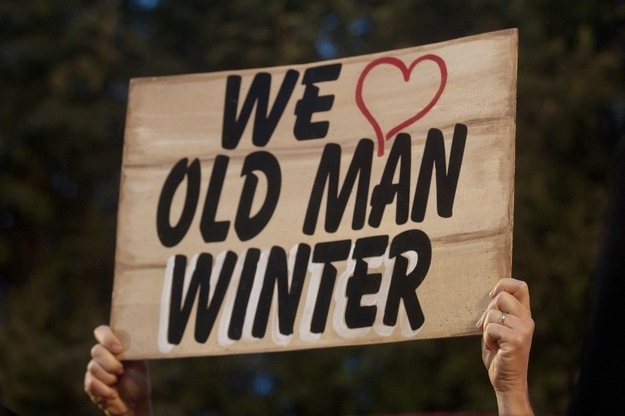 Hopefully you'll cheer up next year, Phil.