Mike Tyson Said That He Was Sexually Abused As A Child
"I'm not embarrassed or ashamed of anything."
In an interview on Sirius radio on Wednesday, former boxer Mike Tyson said he was sexually abused when he was 7 years old by a man who "pulled him off the street."
"I was a little kid, 7," he said on The Opie Show. "[It was] an old man." Tyson added that he never saw the man again, and that he had "snatched me off the street."
Tyson said he was able to escape from the man and run away.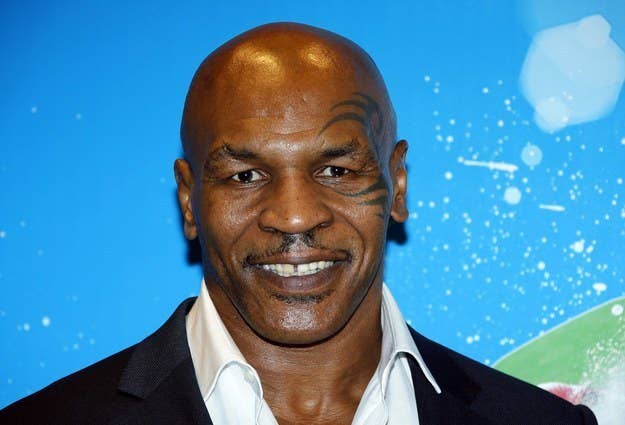 The discussion seemed to catch the hosts, Opie Hughes and Jim Norton, off guard.
After Tyson opened up about the experience, somebody can be heard mumbling "awkward," before the hosts move on and talk about depression and other emotional trauma.
But Tyson refused to apologize for talking about his experience.
"I'm not embarrassed or ashamed of anything from that perspective," the former boxer said on air.
When asked whether he has told people about his sexual assault in the past, Tyson responded that "It's nobody's business to know." He added, "That's why a bunch of entertainers have egos, it buffers their flaws, their demons, which is a demon itself. But it buffers the one you are afraid of. Everybody else if afraid of your ego, but you're afraid of the demon you're afraid of."
Tyson was on the show to promote his new Adult Swim series, Mike Tyson Mysteries. He has openly struggled with addiction and mental illness in the past. The former champion was also convicted of rape in 1992 and sentenced to six years in prison.
In a statement to ABC News, a spokesperson for Tyson said, "He is in a good place in his life with sobriety, family and career."