Meet The Heroic Woman Who Prevented A Mass Shooting At An Elementary School
Antoinette Tuff successfully talked a gunman out of opening fire at McNair Discovery Learning Academy in Decatur, Georgia, and it's documented in an amazing 24-minute 911 call.
On Tuesday, school clerk Antoinette Tuff successfully talked 20-year-old Michael Brandon Hill out of opening fire on students at a Georgia elementary school.
Students at the pre-kindergarten through fifth grade school were evacuated and kept safe throughout the ordeal.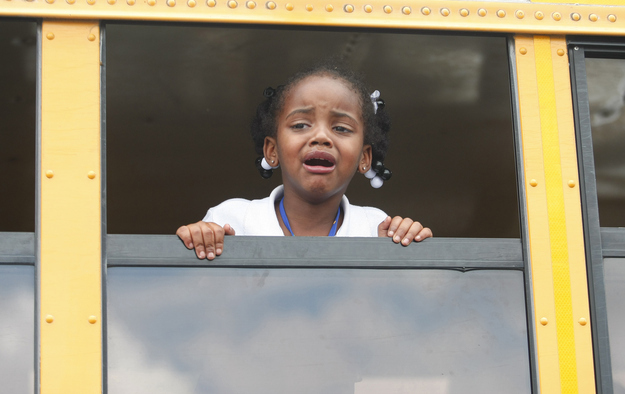 Tuff made a call to 911 when she heard gunshots outside. She told the 911 respondent "I have to go" but then stayed on the phone as she confronted the gunman.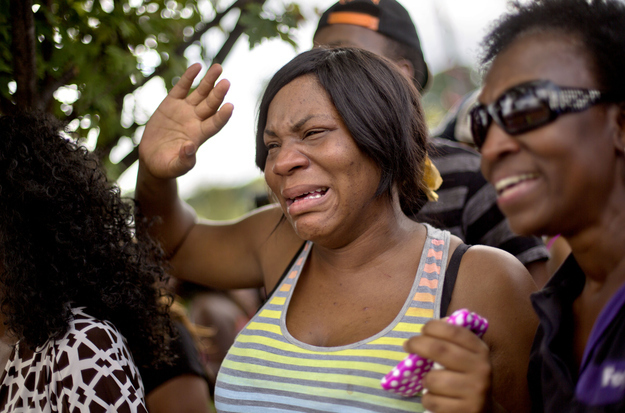 Throughout the chaos, Tuff was able to talk and listen to the shooter calmly; she gained his trust by asking the police not to harm him, and opened up to him about her own life.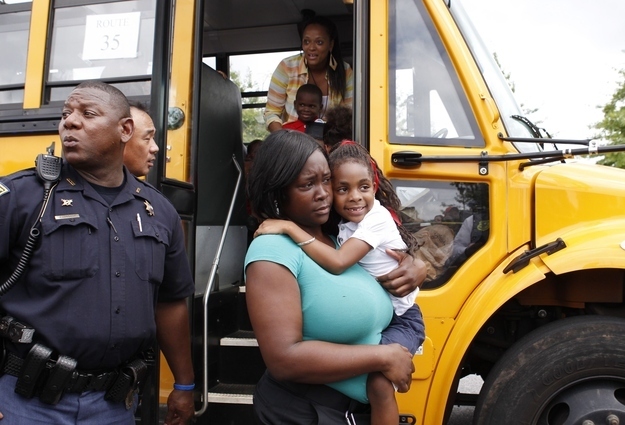 Largely due to Tuff, no deaths or injuries resulted from the incident. The students were all reunited with their families unharmed.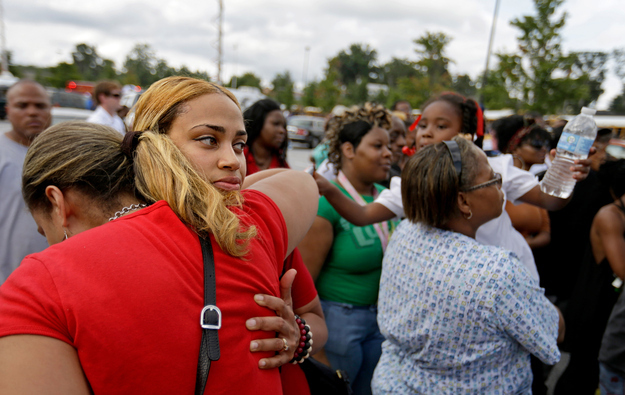 The entire conversation is documented in a remarkable 24-minute 911 call.
Ten minutes and 34 seconds into the call, an exchange occurs in which Tuff tells the shooter she loves him, exposes her own problems to prevent his suicide, and successfully has the police take him away:
It's going to be OK. I love you though, OK? And I'm proud of you. It's a good thing that you're just giving up and don't worry about it. We all go through something in life...[listening]

No you don't want that, you're going to be OK...[listening]

I thought the same thing. You know I tried to commit suicide last year after my husband left me, but look at me now. I'm still working and everything is OK...[listening]

Your name is Michael what? Michael Hill?...[listening] Oh the drums? ... So you came with the kids who played the drums? ...[listening] Oh how awesome! So that means I've seen you before then! Y'all play them drums and stuff real good! ...

[to 911] OK so he said they can come on in now and he needs to go to the hospital. And he doesn't have any weapons on him or anything like that. He's laying on the floor and he doesn't have any weapons and he's got everything out of his pocket and everything he has is on his belt and everything is sitting here on the counter... I'm going to buzz them [the police] in so they can come and take him to the hospital...

Guess what Michael? My last name is Hill too... They're coming, so just hold on Michael, go ahead and lay down.
After this the police enter and arrest Hill. Tuff begins to cry and her voice grows shaky as she says she's never been so scared in her entire life.
"Oh God... Oh Jesus," she says, to which the 911 respondent tells her, "You did great."
A picture of Michael Brandon Hill, the alleged shooter.
News of Tuff's call spread to community members, who expressed gratitude on Twitter.
NPR held an exclusive interview with Tuff about the exchange.