Officials: 24 Believed Dead After Massive Mudslide In Washington State
An official said 17 people were confirmed dead and eight other bodies were believed to have been located in the mudslide, but had not yet been recovered.
UPDATED — March 29, 1:30 p.m. ET:
Washington state officials said Friday that 17 people are now confirmed dead following the catastrophic slide of mud, rocks, and trees north of Seattle on March 22.
Snohomish County District 21 Fire Chief Travis Hots said eight other bodies were believed to have been located in the mudslide, but have not yet been recovered. The discovery would bring the death toll in the towns of Oso and Darrington to 24.
"We're all still hoping for that miracle but we are preparing for the other possibility," Washington State Patrol spokesman Bob Calkins said in a news conference.
Ninety people are still missing and 49 homes were destroyed after the massive mudslide washed over a square mile of Snohomish County, officials said Friday night.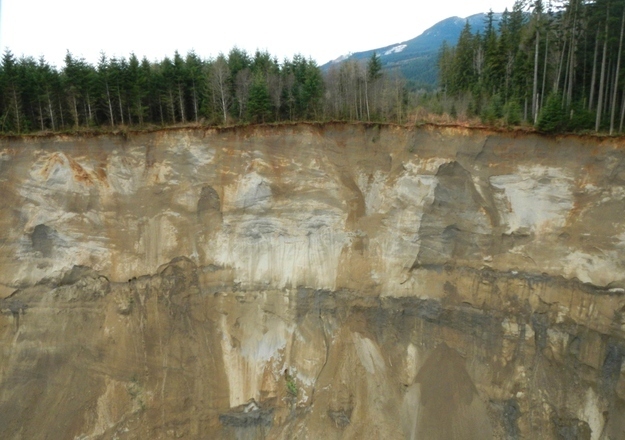 The injured include an 81-year-old man and a 37-year-old man, both of whom are in critical condition. A 58-year-old man and a 25-year-old woman are also in serious condition, Harborview Medical Center spokeswoman Susan Gregg told the AP.
First responders said they heard voices crying out from beneath the rubble on March 22, raising hopes that more survivors might be found, but by March 24 the voices had stopped.
"The situation is very grim," Snohomish County Fire District 21 Chief Travis Hots said Monday. "We have not found anyone alive on this pile since Saturday."
The landslide completely smothered State Route 530 near the town of Oso, about 55 miles north of Seattle. It was approximately 135 feet wide and 180 feet deep, and hit right before 11 a.m. on March 22, according to Snohomish County authorities.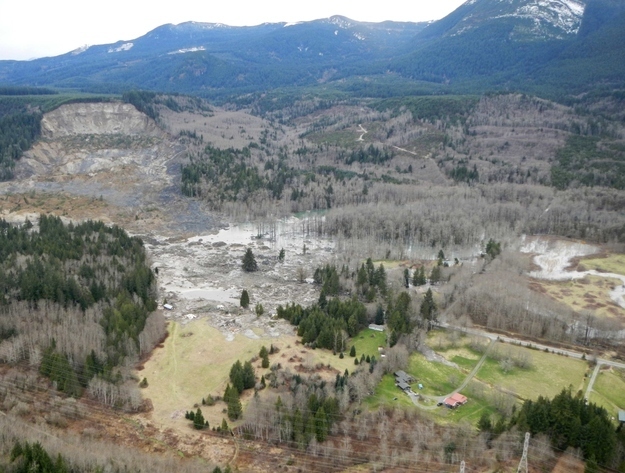 A search effort to rescue people was underway throughout the weekend. On Sunday, Hots told reporters the mission is focused on keeping responders safe, as the area is highly unstable.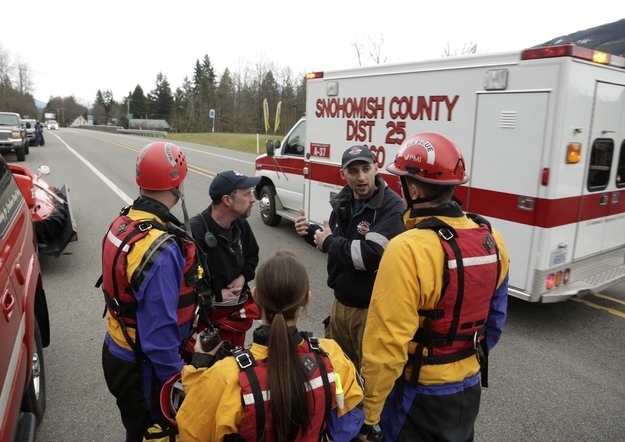 Hots said Sunday evening that crews were able to get out to the muddy areas after geologists flew over in a helicopter and determined it was safe for responders.
By nightfall on Sunday, eight people had been found dead in the square mile where the incident had occurred, a spokesman for the Snohomish County Sheriff's Office said.
"We didn't find anybody alive. There was no sign of life," Hots said after his crew searched much of the area by foot.
John Pennington from the Snohomish County Department of Emergency Management told the AP that the area where the mudslide occurred has a history of instability.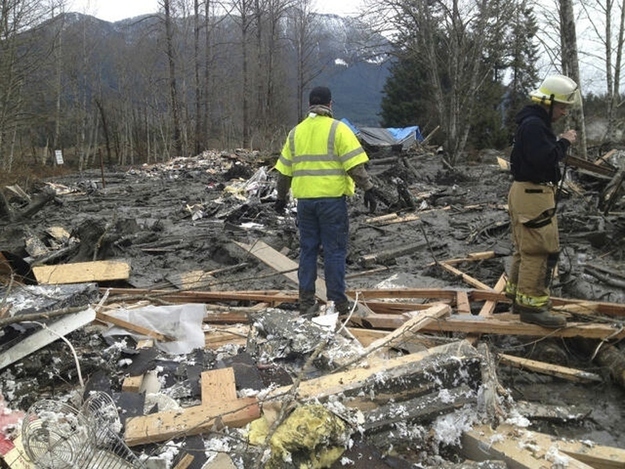 On Tuesday, a total of 156 workers were assisting in the search and 50 National Guard members are expected to join.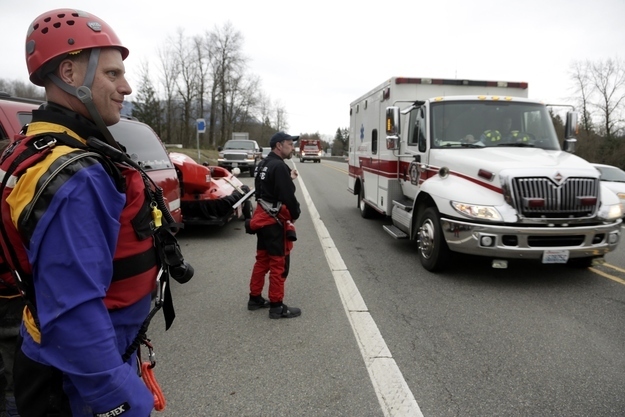 At a press conference on Tuesday, the Washington State Fire Department said two more bodies had been pulled out of the rubble.