This Woman Spends Six Figures To Live On A Cruise Ship Every Year
Lee Wachtsetter, or "Mama Lee," has lived on the Crystal Serenity for seven years.
After the notorious news of "poop cruises," living on a ship might sound like a nightmare to some of us, but not to Lee Wachtsetter, an 86-year-old woman who has spent the past seven years on the Crystal Serenity.
It was an easy decision for Wachtsetter to sell her Florida home and permanently move onto a luxury liner: She told USA Today she's always loved cruises, and has been on more than 283 since 1962.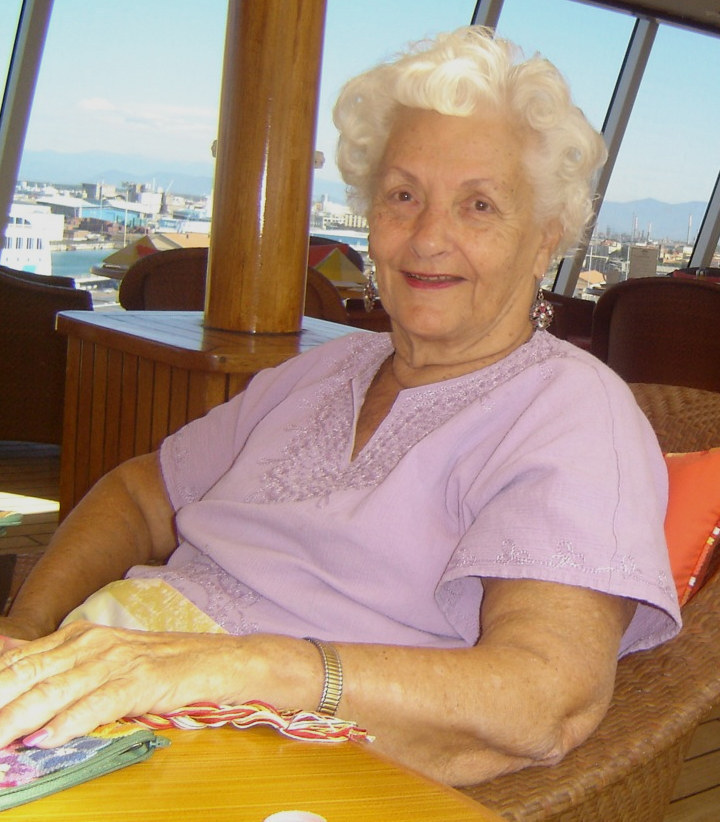 Lee spends about $164,000 a year to live her cruise-ship lifestyle, which includes a single-occupancy seventh deck stateroom, all her meals, and nightly ballroom dancing.
Lee also attends frequent cocktail parties, movies, lectures, and the other regular free entertainment offered on the ship.
"The crewmembers bend over backwards to keep me happy. Some are almost like family now. If they don't have what I want, they get it. Even if they have to buy it off the ship or make it to my specific needs."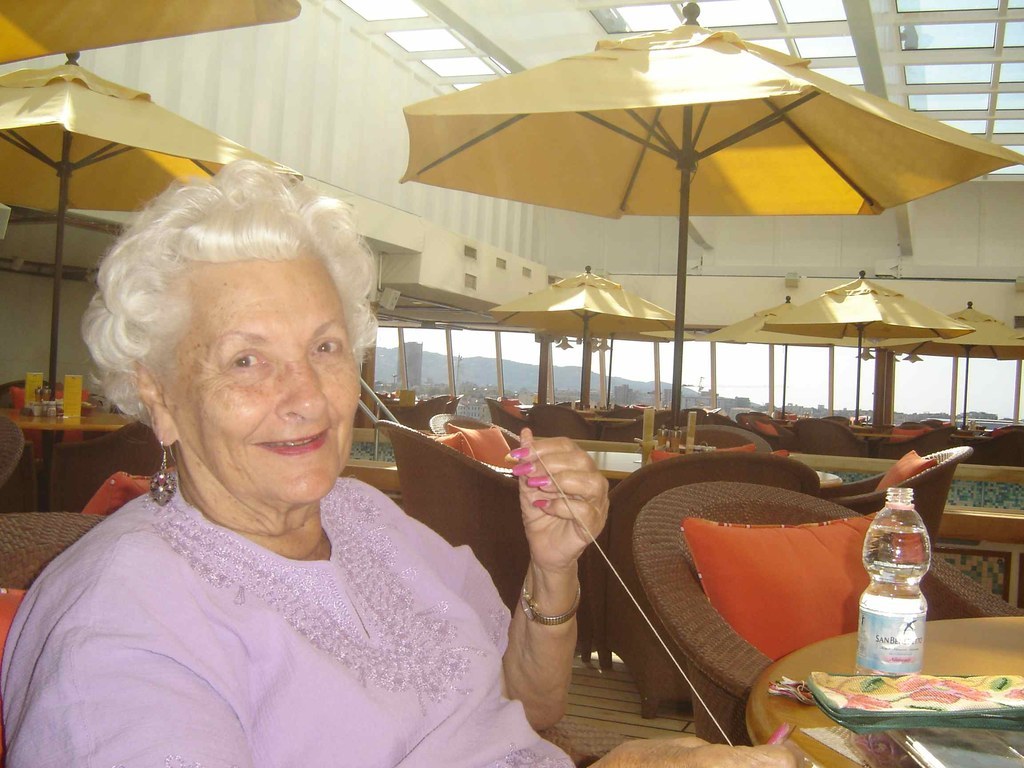 Wachtsetter is known as "Mama Lee" aboard the ship, according to blogger Penny Haw, who met her on a cruise to Italy in 2011. She says her business cards read, "Mama Lee — Dancing, Cruising, Enjoying Life."
Mama Lee started living on the Crystal Serenity in 2008, and has been on it longer than most of the crew. She said she chose this ship "because of the dance program."
"My husband and I loved to cruise. Before he died in 1997, he told me not to stop cruising and so I didn't," Lee told Haw.
"He did not like to dance so, for the past 15 years, dancing has become a great part of my life. When I cannot dance, I will probably stop cruising."
A YouTube clip of a Christmas dance show on the ship proves that even at 86, Lee can strut her stuff.
The Crystal Serenity, the second ship she's lived on, is one of the best ships for dancing, she said.
"Before coming aboard this ship I lived on a Holland America liner for three years," she said. "The day they announced they were stopping the dance host program was the day I decided to leave. I dance every night for a couple hours after dinner, have been doing it for years. And I've also trained with the ship's dance instructors."
The grandmother said she's been to over 100 countries, from Italy to "the nations in Asia," which are her favorite.
She normally doesn't even get off the ship anymore, she said, since she's visited each country so many times, but added that she still adores walking through the streets of Istanbul.
"I can't resist the Grand Bazaar in Istanbul," she told Haw. "The outfits are gorgeously glitzy, perfect for ballroom dancing. Of course, I have limited space in my cabin so I have to restrain myself when it comes to shopping these days — can't go overboard, you might say."
Though she loves her sea-bound life, Lee said the hardest part of her extravagant retirement is being away from her children and grandchildren, who live in Miami, Florida.
She stays in touch with her three sons and seven grandchildren by Skype or email.
"I hear from one of them every day, and visit with them whenever we dock in Miami," she said.
Keep doing you, Mama Lee 👌