Malala is a 16-year-old Pakistani activist who fights for the right of girls to get an education. She was shot in the head by the Taliban on Oct. 9, 2012 on her way to school with other girls, and was flown to the U.K. to recover.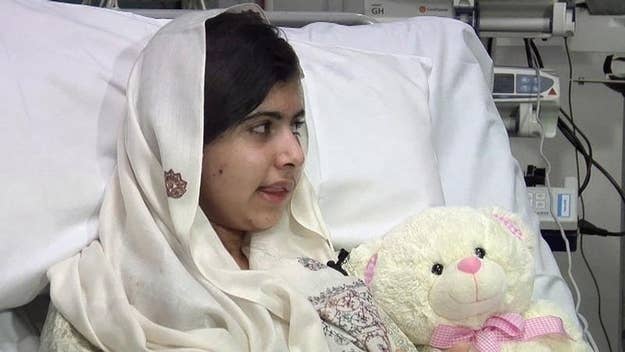 She said the attack only made her stronger. The United Nations declared Nov. 10 "Malala Day" as an occasion to focus on "Malala and the 32 million girls like Malala not at school."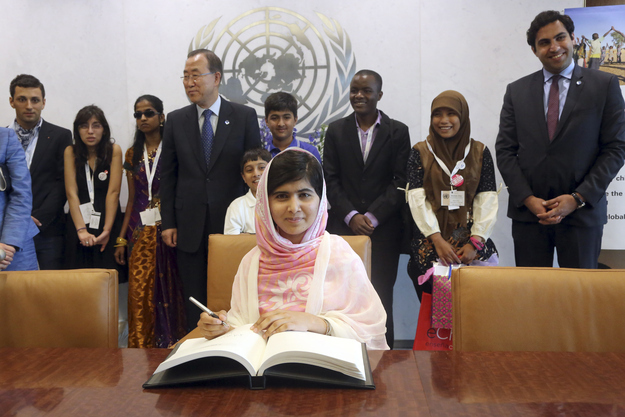 In her speech this morning, Malala told a crowd of 300 people that "a city without books, a city without a library is like a graveyard."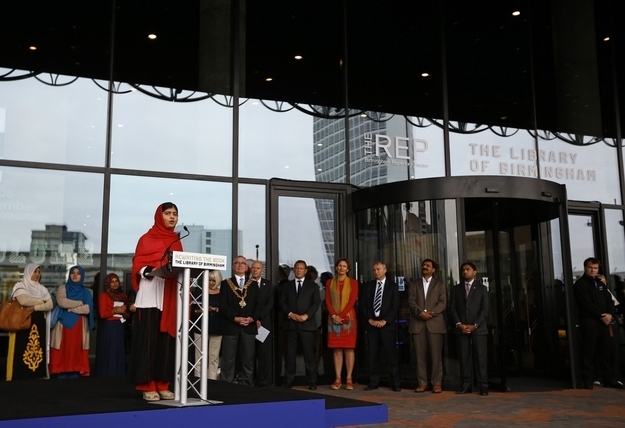 The library cost 188 million British pounds, and looks really, really amazing.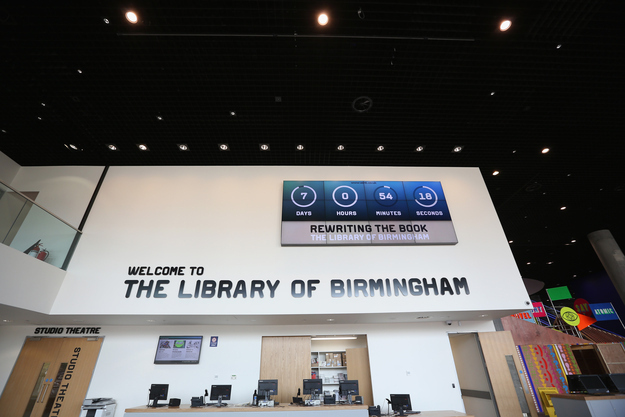 Besides holding a million books, the library also has a large film and television archive and is the the world's second largest repository of Shakespeare's works.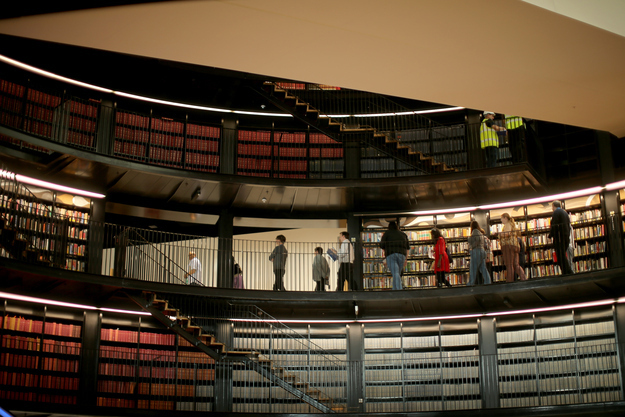 And it has this futuristic escalator.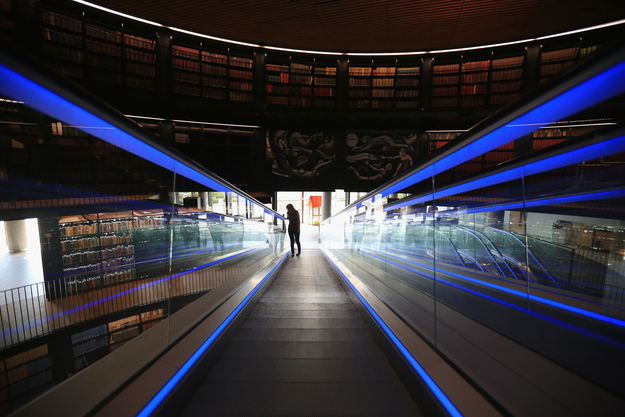 And these awesome chairs.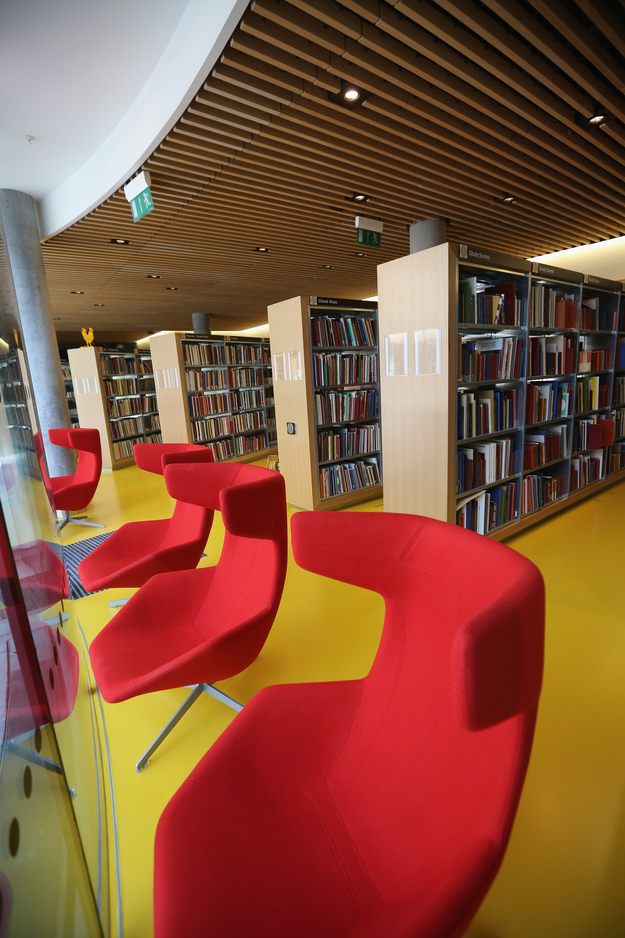 The library is clad in gold and covered in interlocking metal circles, which are meant to reflect the "values of universality, timelessness, and unity."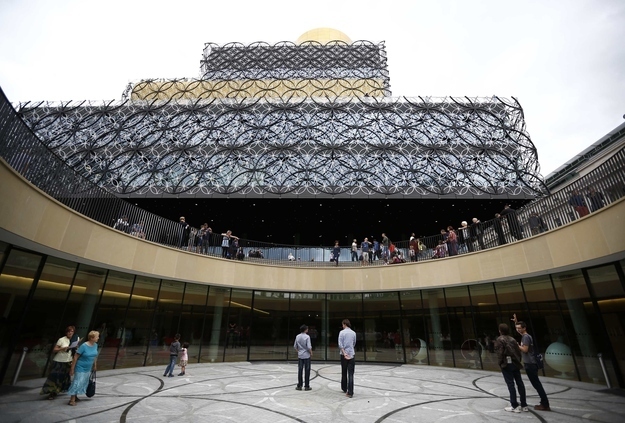 Malala's speech this morning focused on her "personal story."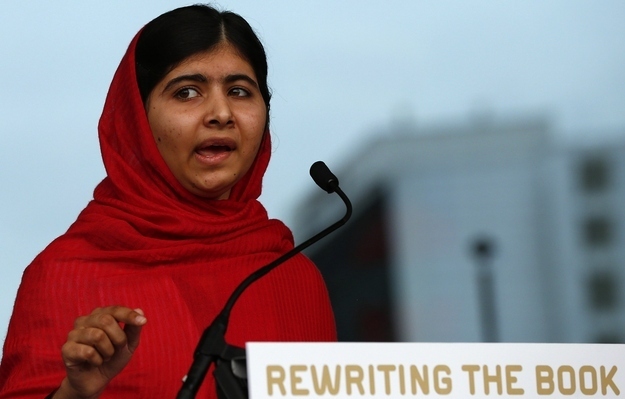 "Pens and books are the weapons that defeat terrorism. I truly believe the only way we can create global peace is through not only educating our minds, but our hearts and our souls," she said.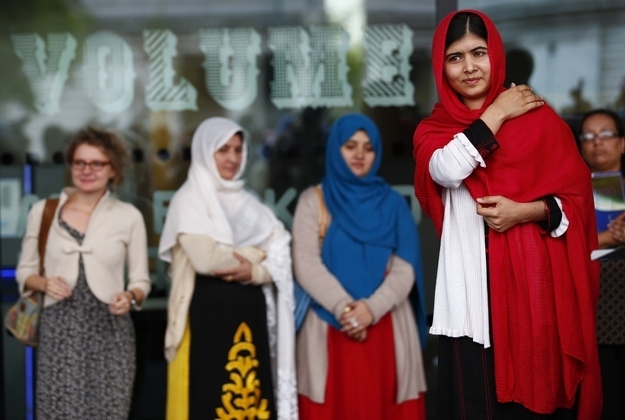 "We must not forget that 57 million children are out of school. We must speak up for peace and development in Nigeria, Syria, and Somalia. We must speak up for the children of Pakistan, India, and Afghanistan, who are suffering."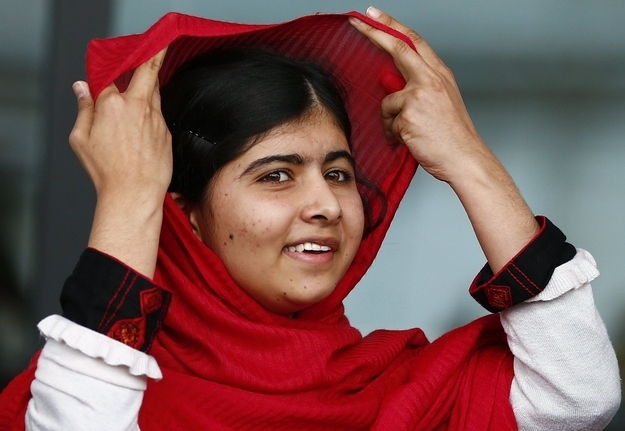 "Let us help them through our voice, action, and charity. Let us help them to read books and go to school. And let us not forget that even one book, one pen, one child, and one teacher can change the world."