Meet The College Dropout Who Started An Elite Credit Card That You're Probably Not Cool Enough To Own
Magnises is "Latin for absolutely nothing. The name is made up, but it sounds grand, doesn't it?" If you're lucky, you'll get on the wait list.
This is Billy McFarland, a 22-year-old college dropout from Short Hills, New Jersey, who recently launched his own exclusive credit card company.
McFarland boasts that the card, called "Magnises," is the hippest way to spend money as a young New York socialite. He and his staff of 11 hand-pick the privileged few who get a card, those that the New York Post label as "cool enough."
Unlike other black cards which carry high fees and annual costs of around $2,500, Magnises' only requires annual dues of $250. But Magnises isn't really a credit card.
It's actually just an extension of a pre-existing debit or credit card. The Magnises' magnetic strip information is a replica of another card's magnetic strip — meaning you'd be paying the $250 annual fee on top of your other card's fees, just to say you were an exclusive Magnises member.
To apply for the card online, you must answer a number of questions, including "What are your favorite places to shop in NYC?" and "What are your favorite restaurants in NYC?"
Some members have impressive receipts: One Magnises member blew $12,000 on the card at an exclusive bar just a couple months ago. Others say they've used the metal card to do their laundry or buy a six-pack of beer.
You can use the card anywhere your primary credit card is accepted, although a lot of stores like Bergdorf Goodman, Louis Vuitton, and Chanel said they had never heard of it.
McFarland admits that the name is meaningless: It is "Latin for absolutely nothing. The name is made up, but it sounds grand, doesn't it?"
So far, McFarland has raised more than $1 million from investors who include former Def Jam CEO Kevin Liles and former MasterCard International chairman Lance Weaver.
The perks of the card include access to a BMW 7L and a driver, a 24/7 concierge service, reservations at exclusive NYC restaurants, free classes at gyms, and shots at buzzworthy bars.
Not to mention the members-only hangout. Recently, members sipped champagne at a Brazilian-themed World Cup dinner at an exclusive West Village townhouse.
Gwen Tetirick, 23, says she hangs out at the clubhouse regularly since becoming a member this spring. "When I get out of work early, I'll go to the townhouse and get oysters and cocktails. I wanted someone to curate my life for me."
Apparently Olympic hopefuls, DJs, tech entrepreneurs, and socialites like Sofia Vergara's ex-fiancé Nick Loeb are among the 1,200 or so who use the card.
"Two starters for the Rangers [have] applied," McFarland told the New York Post.
"[We like] smart people from great schools, so they have the family background and education," said Emir Bahadir, an adviser to Magnises.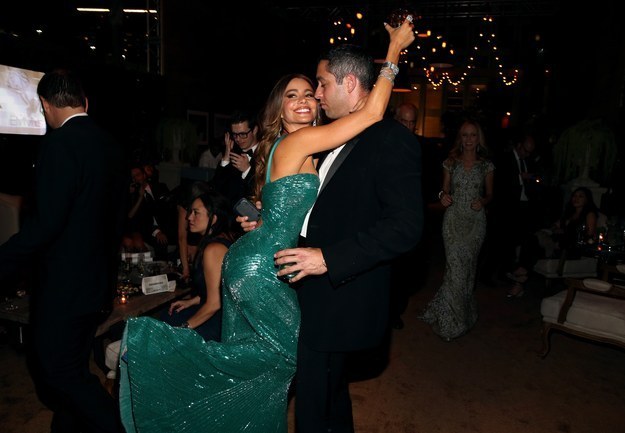 Cardholders say that Magnises membership isn't meant to be flashy. It's just about "paying for the good life in a more subtle — and, therefore, more exclusive — way," the New York Post reports.
"We have a wait list with about 500 people now," said Bahadir. "If we're not sure about an applicant, we put them on the wait list, and when the timing is right, we approve them." The adviser added: "No one's gotten off the wait list yet."
BuzzFeed reached out to Magnises representatives for comment and is waiting to hear back.