Lost Phone Traveled From Oklahoma To Japan And Made It Back In One Piece
An Oklahoma farmer lost his cellphone last October after it fell in 140 tons of grain. Nine months later, he got it back after it had traveled to Japan and back.
This is Oklahoma farmer Kevin Whitney. He lost his iPhone last October after he bent over a grain pit with his iPhone in his pocket, and the phone fell into it, KFOR reports.
This is the 280,000 pound bin the phone disappeared into.
But nine months later, the phone miraculously made its back into Whitney's hands after a journey halfway around the world.
From Chickasha, Oklahoma, the phone was driven to another grain facility in Inola, Oklahoma. It then traveled down the Arkansas River to the Mississippi River to Convent, Louisiana. From Louisiana it was shipped to Kashima, Japan
It has been mixed with 2 million bushels of the grain sorghum.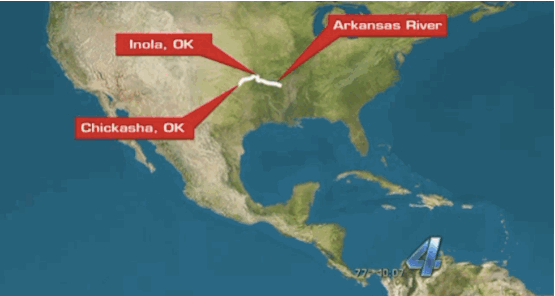 Then just last week Kevin got a call.
"The man on the other end said, 'is this Kevin Whitney?' I said yeah this is Kevin. He said, 'did you lose a cell phone?' I said yeah I lost a cell phone last fall."
A worker at a grain mill in Japan found the phone and sent it back to Louisiana. From there a man was able to locate Whitney, call him, and mail him the phone.
"It's crazy. I can't believe it," said Whitney. "There a lot of a lot of meaningful pictures on it so we are real glad to get the phone back."