Los Angeles Judge Rules That Teacher Job Protections Violate Constitution
Nine students sued the state of California for laws that grant teacher tenure, seniority, and other protections, arguing that the laws perpetuate ineffective learning.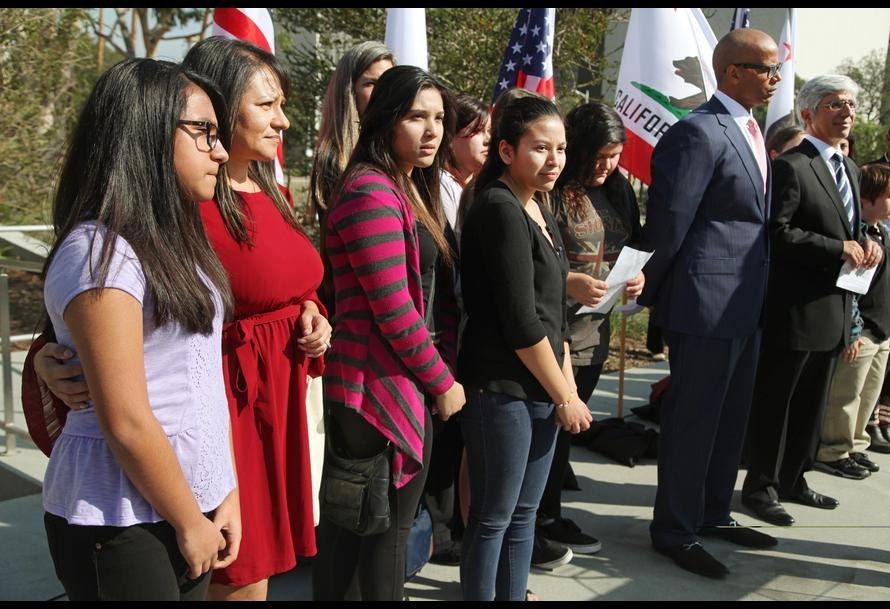 A Los Angeles Superior Court judge ruled on Tuesday that certain job protections given to teachers in California are unconstitutional, the Los Angeles Times reports. The ruling is a big loss for unions, which have been fighting the case for the past two months.
Judge Rolf M. Treu ruled that it was too easy for teachers to gain strong job protections like tenure, and too difficult to dismiss those who were not consistently performing strongly in the classroom. If the ruling stands, California will need to create a new process for hiring and firing teachers.
The trial — Vergara vs. California — lasted two months, and both sides asserted that the best interests of students were at stake.
The lawsuit was brought on by nine students who are part of the Silicon Valley-based group Students Matter — an anti-union and pro-charter school organization — who wanted to abolish the state's laws on teacher tenure, seniority, and other protections.
"The law was on our side, and the evidence was overwhelming," said Marcellus McRae, one of the lawyers for Students Matter. "Whatever happens, we can't go backward. The time of defending the status quo and business as usual — those days are over. We have to re-create a system that focuses on placing children's interests at the forefront."
The state of California and the two largest teacher unions — the California Teachers Assn. and the California Federation of Teachers — defended the current laws. Their attorneys argued that it is not the laws but ineffective management that leads school districts to hire and tenure incompetent teachers.
The state of California and the teachers unions have 15 days to file objections to the judge's ruling.