On Saturday, a shooting at a free speech event in Copenhagen killed one and left three police officers injured. The event, which was a tribute to the attacks on Charlie Hebdo, was organized with help from Lars Vilks, a Swedish cartoonist.
Vilks told the Associated Press on Saturday afternoon that he believes he was the intended target of the shooting.
"What other motive could there be?" said Vilks, adding that it's possible the attack was inspired by the terrorist attack on French satirical newspaper Charlie Hebdo.
"At first there was panic. People crawled down under tables," said Vilks, who was in a lecture hall at the time of the incident. "My bodyguards quickly pulled me away. ... We were well isolated in there. It would have been much worse if this happened during the break, when people walk out."
This is not the first attempted attack on Vilks, who says he has been a target since 2007.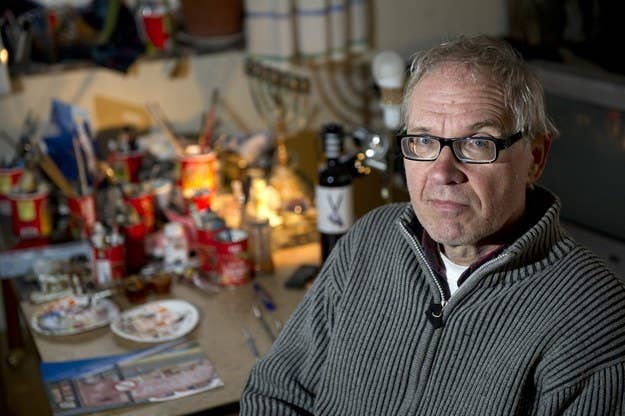 Vilks is a controversial figure who is known for his cartoons depicting the Prophet Muhammad as a dog, which he started drawing in 2007.
Muslims living in Sweden protested the drawings, and a number of governments condemned the publication that featured the images, Nerikes Allehanda, in official statements, including Egypt, Jordan, Iran, Pakistan, Afghanistan, and the Organization of the Islamic Conference, which represents 57 nations.
A number of Swedish galleries wouldn't show the images, citing potential security threats.
In 2007, the Guardian reported that the cartoons had turned into "an international crisis, with the Swedish prime minister having to intervene."
The then-prime minister, Fredrik Reinfeldt, said at the time that "We are eager to ensure that Sweden remains a country in which Muslims and Christians ... can live side by side in a spirit of mutual respect."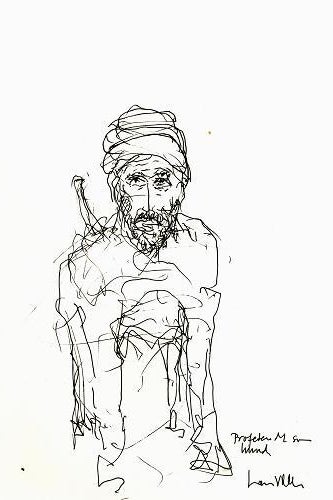 Vilks said in 2007 that he had begun to receive death threats, and the images led him to be placed al-Qaeda's most-wanted list.
Another cartoonist on al-Qaeda's list, Stéphane "Charb" Charbonnier, was killed in the attack on Charlie Hebdo's office in Paris earlier this year.
Vilks has been under police protection since the drawings were first published.
In a video interview, Vilks said that he was a "constant target" and had received many threats since 2007.
Vilks had helped organize Saturday's event in Copenhagen, called "Art, blasphemy, and the freedom of expression."
The event was interrupted by at least one gunmen who opened fire, killing one and injuring three police officers. Vilks survived without injuries.
Speaking with the AP, Vilks said deplored the death and injuries that resulted from that attack, but was not concerned for his own safety.
"I'm not shaken at all by this incident. Not the least," Vilks said.