Seth Rogen and James Franco's newest film The Interview, is about two entertainment reporters who are recruited by the CIA to assassinate North Korean dictator Kim Jong-Un.
On Wednesday, North Korean officials who learned about the plot of the film warned Hollywood against releasing The Interview, deeming the movie an "act of war."
A spokesperson for North Korea's Ministry of Foreign Affairs said in a statement that if the U.S. administration "tacitly approves or supports the release of this film, we will take a decisive and merciless countermeasure."
There was no mention of a specific form of retaliation, although some news agencies are reporting that Kim Jung-Un is threatening war over the film.
The spokesman also accused Washington of "provocative insanity" in allowing a "gangster filmmaker" to defile the communist nation's supreme leader. He said that North Korean citizens and soldiers are feeling "a gust of hatred and rage."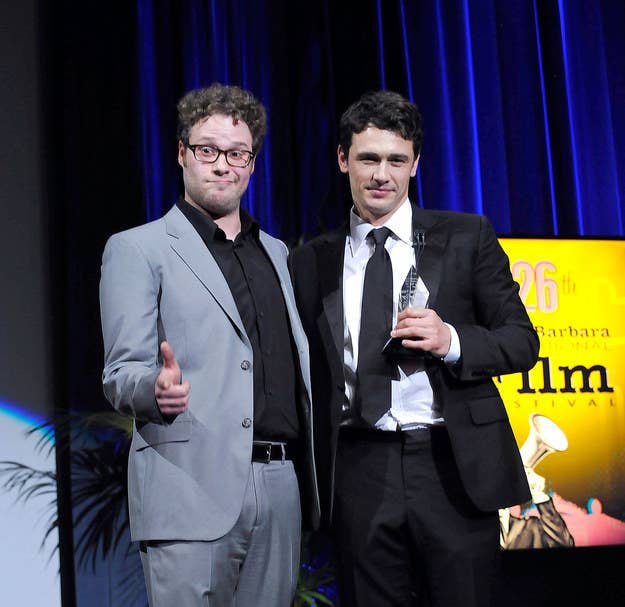 The North Korean government, which retaliates against any hint of criticism or ridicule and forbids independent press, lashes out publicly against those who mock its dictator.
Kim Jong-Un's predecessor, his father Kim Jung-Il, was known to have been a fan of Hollywood movies, specifically the James Bond series. He even wrote a book called On the Art of Cinema, the New York Times reported.
Kim Jung-Un may have inherited his father's passion. In 2012, North Korean state television showed him giving a thumbs-up while a band played the Rocky theme song. Earlier this month, The Guardian reported that an "unofficial" spokesperson for the Jung-Un said the dictator would probably watch the movie" even though it was about an attempt to assassinate him.
He's clearly changed his tune.
The statement on Wednesday said The Interview was "the most blatant act of terrorism and an act of war that we will never tolerate."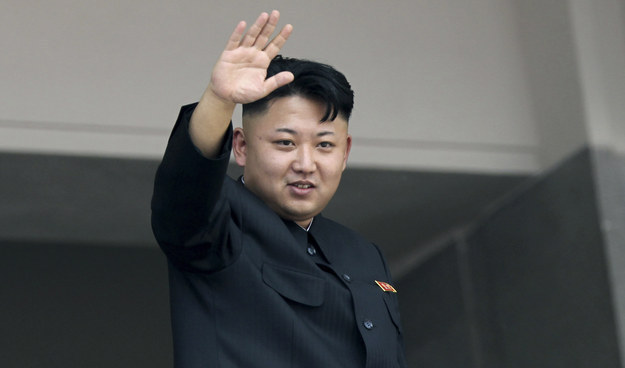 Seth Rogen jokingly addressed the dictator's threats on Twitter. A spokesperson for the actor told BuzzFeed that he has no additional comment at this time:
The White House has not commented on the movie. BuzzFeed has reached out to Sony, the studio releasing the film, for comment.