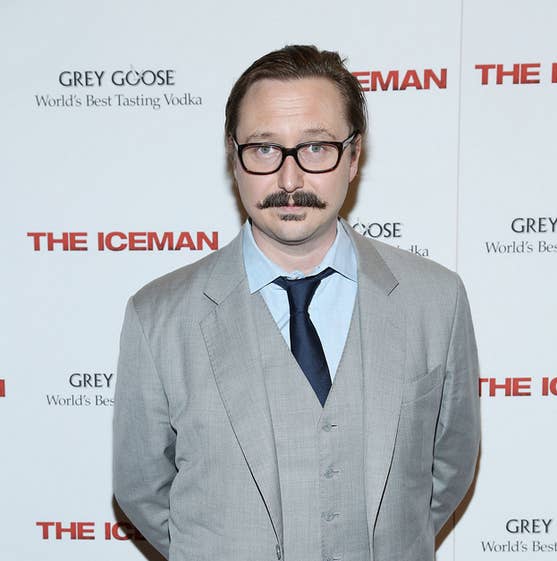 Shortly after Obamacare enrollment began this morning, comedian John Hodgman tweeted this to his more than 900,000 followers.
Soon, dozens of people sent him their harrowing health care stories, and he retweeted a lot of them.
He ended the barrage with this:
He published a 17-point blog post about the Affordable Care Act, while clarifying he was not "an expert" but "mainly wanted to remind young people that they are not immortal or immune to ill fortune."
Hodgman explained that he had "no agenda" when he tweeted to encourage people to sign up for the Affordable Care Act, and was "overwhelmed by the response."
I didn't intend to retweet a whole mess of sob stories this morning from young people who thought they were healthy until they got hit by an SUV/bad appendix/thyroid cancer/infection/baby. What a bunch of whiners, right?

All I meant to do was encourage healthy young people and the other people in the world who think they are immortal, who think that health insurance is a luxury that isn't worth affording, to give that assumption some critical thought, and take advantage of the exchanges to see what their options are.

Then the stories came in, and I was overwhelmed in every sense of the word. It seemed something of a civic responsibility, and personally, something of an honor, to retweet as many as I could with the hopes that I would not drive you crazy.
He ended the post, titled The Ultimate (Frisbee) Argument for Visiting Healthcare.gov, by referencing his favorite tweet:
16: It's grotesque to play favorites, as all of the stories were amazingly human and touching in their own ways. But all the same, my favorite was this from @etmckinley:

@hodgman On my 23rd birthday I ruptured my spleen in a ultimate frisbee game, was in hospital for 6 days-$88k bill, luckily I had insurance
— Eliot (@etmckinley) October 1, 2013

What better example of youth's folly meeting unexpected adult reality than that of the ultimate frisbee spleen rupture. I am glad you are OK and still solvent, Eliot, and I hope you're still spinning the disc.

17: FINALLY, REMEMBER, YOUNG PEOPLE: just because you don't want to pay for health insurance now doesn't mean you'll be able to bit-torrent it for free when you need it later.

OK. I don't have anything else to say about this experience except that I learned a lot; it was nice to get to know you all; and

That is all.