"It's A Blog, Not A Witch Hunt" Says The Woman Making 300 Sandwiches
"I met a guy. I made a sandwich. I started a blog. And I enraged feminists everywhere," says Stephanie Smith.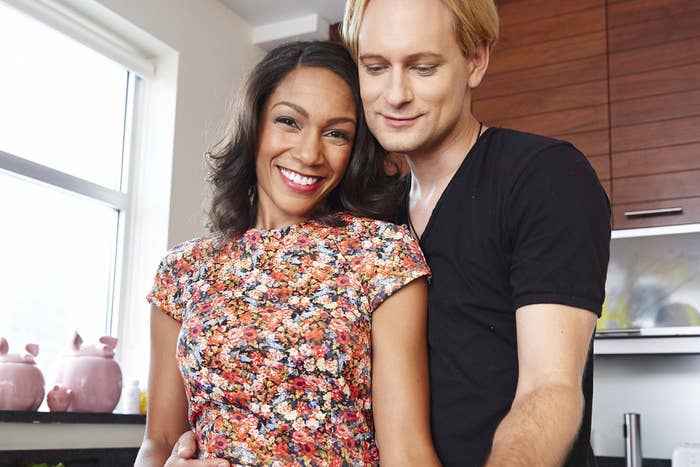 Stephanie Smith, the woman who is making her boyfriend 300 sandwiches in hopes of an engagement ring, responded to the internet's backlash today in another New York Post article. She says people take the project "too literally," and that it is simply a lighthearted, humorous joke.
From today's post, titled "It's a blog, not a witch hunt:"
Some people read into the article too literally — they truly think that if I get to 299 sandwiches, there could actually be a moment there where Eric may say, "Eh, you didn't make enough steak sandwiches. I'm not sure you deserve a ring!"

The blog started as a lighthearted joke between boyfriend and girlfriend. I presented it to the world because I thought at least one person would find the humor in the idea of sandwiches for an engagement ring.

This project is not about me promoting myself as some gourmet chef, nor a desperate plot to win Eric's love — or a movie deal or Internet fame. It's an idea that made us laugh and made for a good, lighthearted blog with some drool- inducing sandwich photos.
Stephanie and Eric both appeared on The Today Show to discuss her blog project.
nbcnews.com
Eric says he would have married Smith without "even one" sandwich, and suggests that they might get engaged before the project is finished.
"What I've learned is that the journey is actually more important. With every sandwich, we learn a little bit about each other," Smith said, explaining that Eric does most of the cooking.
"He does things I like, just as I make sandwiches he likes, because that's what a couple does." Although a closer look at her blog suggests that Eric doesn't always like the sandwiches.
Like this one, which he called "boring," "unimaginative," and "lazy."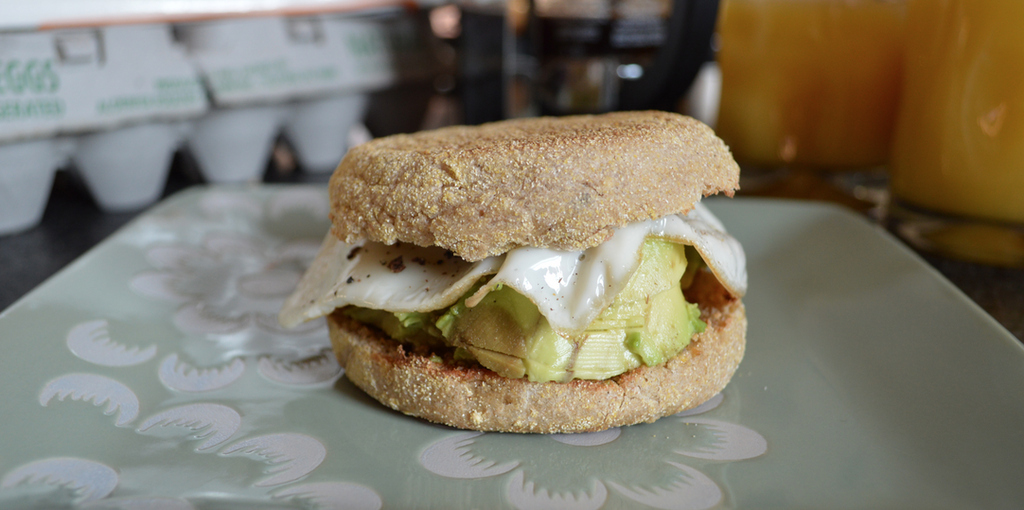 E's assessment of this morning's sandwich: "Boring. Unimaginative. Lazy. It's like you sat on the couch and ate Cheetos instead of making me a nice breakfast. I have nothing nice to say."

I tried to make him a breakfast he'd like. Really, I did. Instead, I made him a breakfast I liked. Fried egg and avocado. Healthy, simple, satisfying, right? I thought so, until I saw E pulled up the fried egg to scoop off the avocado from the English muffin, and ate the friend egg and English muffin on its own.

"I don't like avocado on my sandwiches," he declared. Fail.

Because he hated it, he said it only counted for a quarter of a real sandwich. Looks like I'll have to make something so awesome for Valentine's Day, it can count as two sandwiches.
Tough love, E.