Iran, World Powers Set Terms For Nuclear Deal
Under details agreed on Sunday, Iran will begin limiting its nuclear program in exchange for some sanctions relief starting Jan. 20.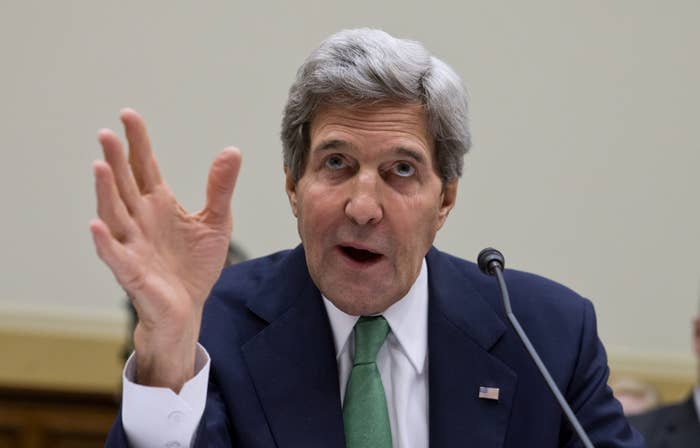 United States and Iranian officials said on Sunday that they had agreed to the details of how to implement a deal over Iran's nuclear program, announcing that the deal would come into force on Jan. 20.
The announcement comes two months after international negotiators worked out an agreement in November to limit Iran's nuclear development program for six months in exchange for some sanctions relief, allowing diplomats to work on a more sustainable and long-lasting agreement.
The New York Times reports that before the agreement could take place, negotiators had to work out details that including resolving some concerns by the International Atomic Energy Agency.
In a statement on Sunday, President Obama said the implementation agreement "marks the first time in a decade that the Islamic Republic of Iran has agreed to specific actions that halt progress on its nuclear program and roll back key parts of the program."
Obama also reiterated his promise to veto any attempt at additional sanctions, saying: "Imposing additional sanctions now will only risk derailing our efforts to resolve this issue peacefully, and I will veto any legislation enacting new sanctions during the negotiation."
Secretary of State John Kerry also released a statement on Sunday while in Paris for a meeting on the Syrian crisis saying that the follow-up negotiations with Iran would be "difficult."
"We are cleareyed about the even greater challenges we all face in negotiating a comprehensive agreement," said Mr. Kerry.
"These negotiations will be very difficult, but they represent the best chance we have to resolve this critical national security issue peacefully, and durably."