Introducing The Arirang: North Korea's First Smartphone
"How nice to see hand phones being successfully produced with indigenous technology," says Kim Jong Un, as he inspects the first North Korean smartphone.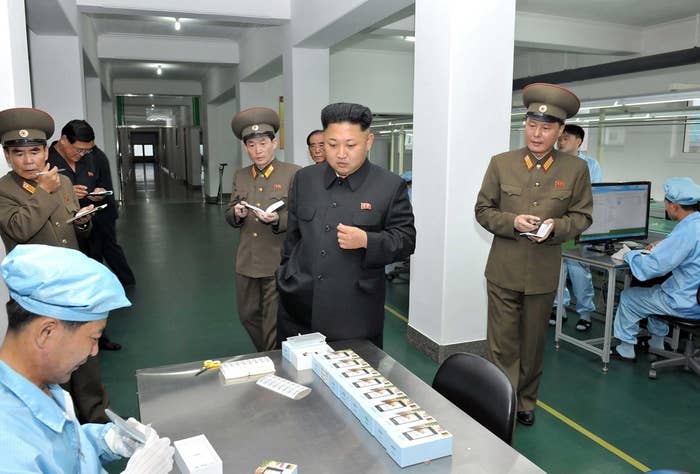 Photographs released on Aug. 11, show Kim Jong Un visiting a North Korea factory where the country's first smartphone, the Arirang, is being developed. Though just released, the images appear to have been from a May 11 tour, according to Chinese media.
The Arirang appears to be an Android UI device, as developed by Google in California. On his tour Kim Jong Un learned about the "performance, quality and packing" of the smartphone.
A factory worker shows Kim Jong Un how to use the phone.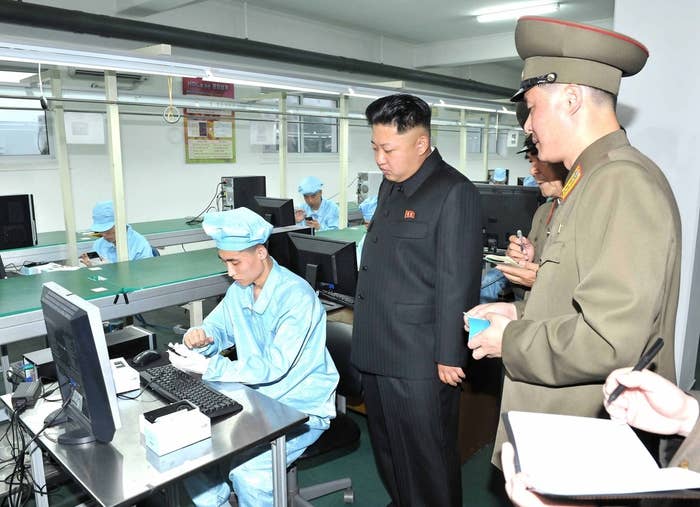 According to Korean media outlet KCNA, Kim Jong Un approved of the touch screen.
"He said that a hand phone is convenient for its user when that part of the phone is sensitive." Kim Jong Un also noted that "the camera function has high pixels," which will benefit the user.
This is the first time that the Kim regime has endorsed smartphone ownership in North Korea. Previously, many residents owned Chinese flip or sliding phones, but not smartphones.
North Koreans are largely forbidden from accessing the Internet due to strict controls on media consumption. Yet Kim Jong Un linked the Arirang phone to nationalism, claiming that it will be a source of North Korean pride:
"Looking at the trademark "Arirang" inscribed on the hand phone, he noted that mass-production of goods with DPRK trademark can instill national pride and self-respect into the Korean people.

How nice to see hand phones being successfully produced with indigenous technology, he said, adding it is of educational significance in making people love Korean things. He said that only when the quality of products is improved while boosting their production, people will like home-made things and they will be in high demand."
Some are doubtful that the phone is actually domestically produced. Shanghaiist, for example, suggested the the parts may be manufactured in China and later assembled in North Korea -- or perhaps just packaged there. None of the photographs released show the phone being build or developed in the North Korean factory.
BuzzFeed cannot confirm whether or not Kim Jung Un has downloaded Candy Crush.
Kim Jong Un holding the phone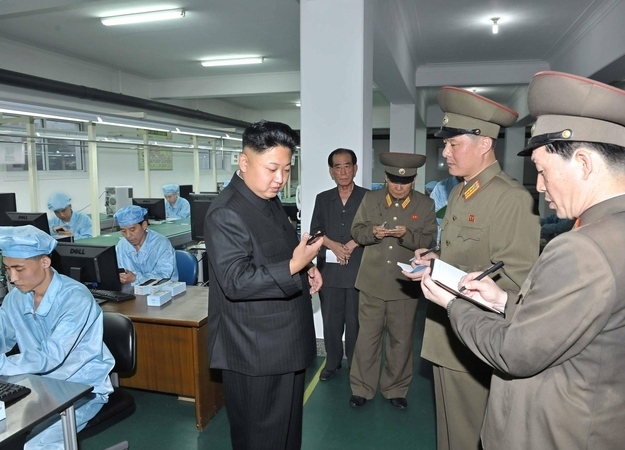 Kim Jong Un petting the phone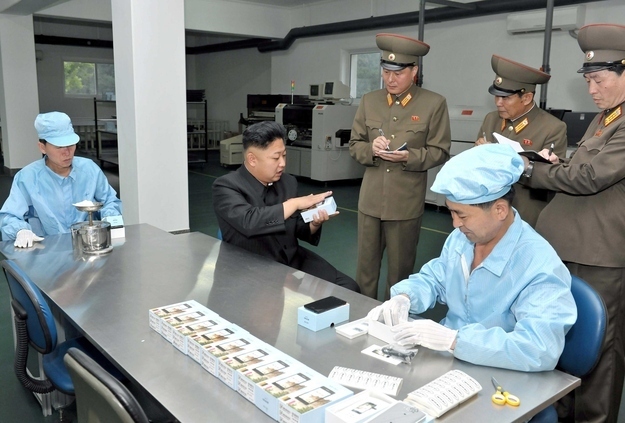 The Arirang