Insane Flooding Hits Arizona After Record-Breaking Rain
Despite flooded freeways and abandoned cars, many people in Phoenix are jet-skiing, kayaking, and paddle-boating their way through the flooded town. One woman is dead after her vehicle became submerged.
Parts of Arizona are in a state of emergency after a record-setting amount of rain has overtaken highways and led to schools closing and homes flooding.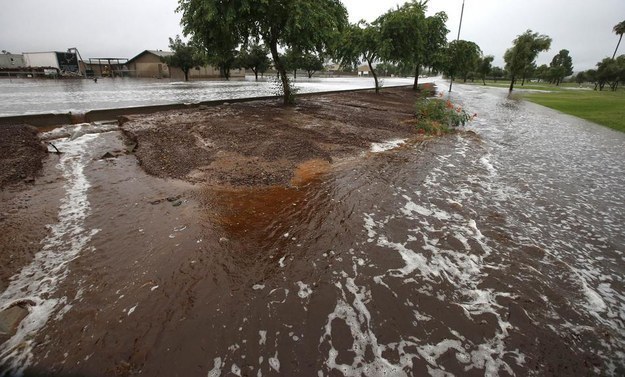 In Tucson, one woman died after her vehicle submerged in at least 15 feet of water and she couldn't get out, Tucson Fire Department Capt. Barrett Baker told the Los Angeles times.
"The water was flowing tremendously fast," he said.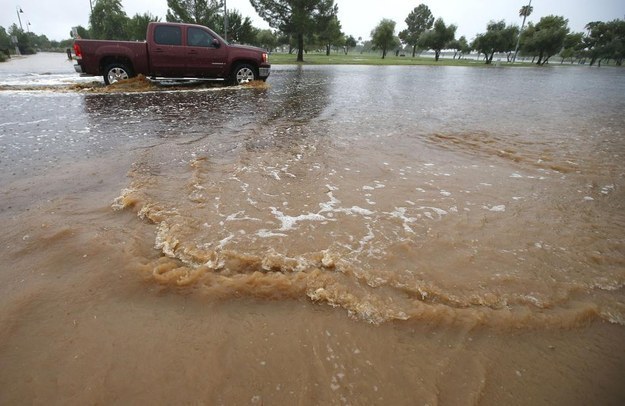 As of Monday morning, there were 2.96 inches of rainfall at the airport in Phoenix, which is a record for rain in a single day, the Washington Post reports.
The towns neighboring Phoenix still have a flash flood warning, and there are flash flood watches throughout much of Arizona.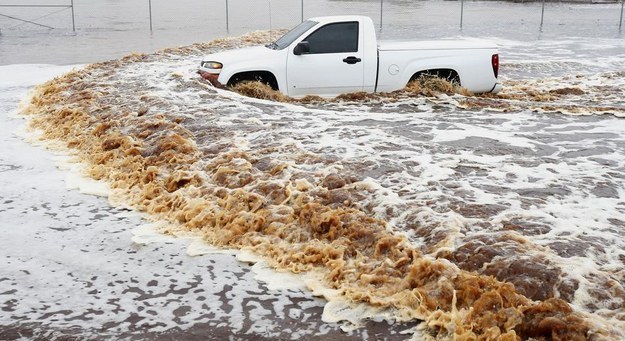 The most intense flooding was on Interstate 10 in western Phoenix, where a major highway turned into a sea of submerged cars.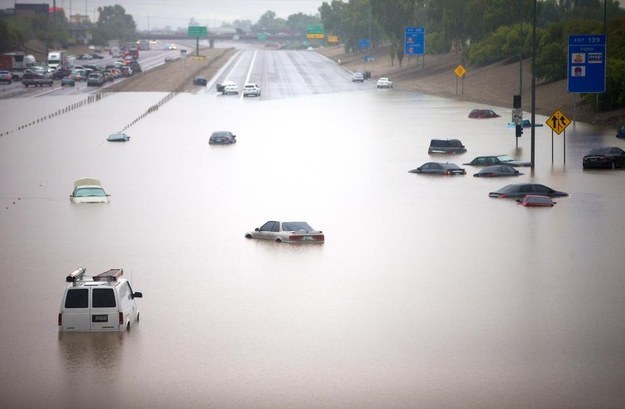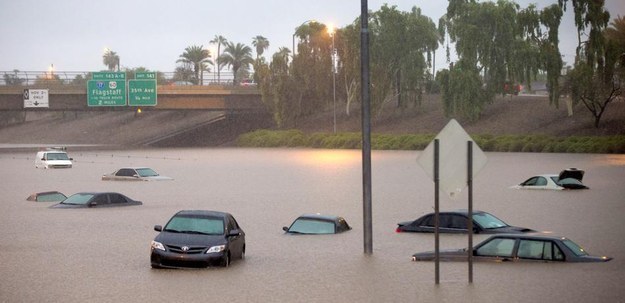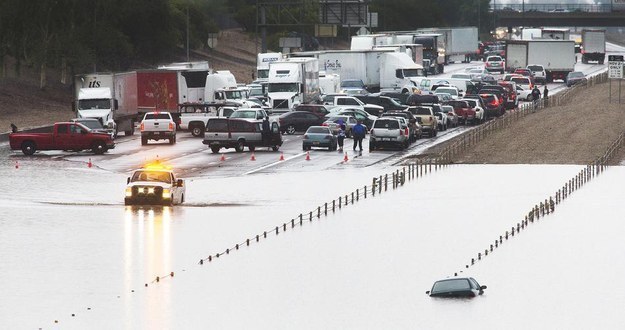 The flooding has shut down roads, and dozens of cars are still abandoned in the rain, but some are taking advantage of the high waters to kayak, float, and even jet-ski through their transformed backyards and freeways.
The Arizona Department of Transportation tweeted on Monday that every "low spot on a road is a potential problem."