The first recreational pot industry in the U.S. opened in Colorado on Wednesday. People began lining up well before the stores opened at 8 a.m. MT.
People braved the snow and cold to get a chance to legally purchase marijuana on New Years Day.
Teams in pharmacies and apothecaries prepared for recreational weed to go on sale.


All the stores selling recreational weed in Denver.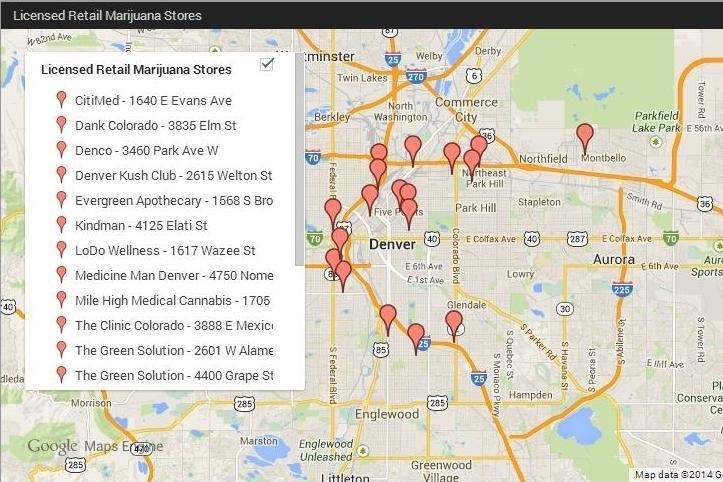 And media swarmed the stores selling pot legally.



People came from around the country to buy weed — this father and son drove all the way from Georgia, and camped overnight in their car.
They told NBC reporter Noel Brennan that they planned to move to Colorado, partly because of the new laws legalizing recreational pot.

One store, 3-D Cannabis, has a hallway for customers to observe their marijuana growing.


He spent $40.00 on 3.5 grams of marijuana. Sales tax was $10.46.


Lines remained long well after the sales began 8 a.m.


New "Know The Law" posters informed the public of the details of the marijuana laws — it is still illegal to consume pot in public, or drive while high.
Denver Post reporter John Ingold said that despite bit crowds, the day has been "fairly calm."

Naturally some are very jealous they don't live in Colorado...


And others are very happy that they do.