Sexual Assault Survivors' "Girl Code Movement" Combats Rape On College Campuses
Three students at Syracuse University are asking their peers to become "empowered bystanders" to help stop rape.
In November, Caroline Heres and Jacqueline Reilly had a conversation about their shared experience with sexual assault. But what began as a simple discussion would eventually turn into a movement.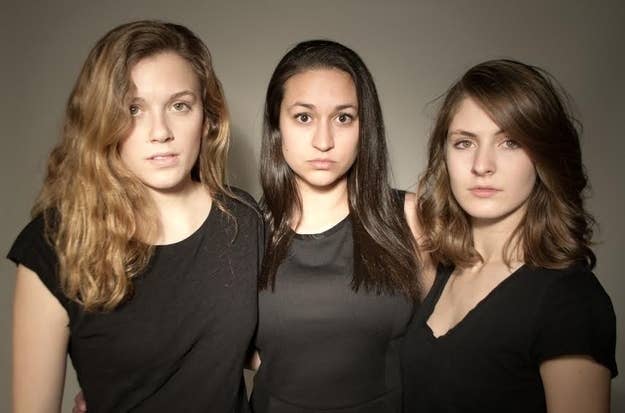 "We felt like we couldn't just sit here and not do anything about the alarming rates of sexual assault on college campuses," Heres told BuzzFeed. "So we decided we should talk to some sororities, and hold a meeting."
After those first discussions were met with overwhelmingly positive responses from their peers, the duo decided to get the help of their sorority sister and PR major, Julie Gelb, to create "Girl Code Movement," a college-focused, anti-sexual assault organization that attempts to unite college women nationwide to "become active operatives to stop a rape from happening."
Their mission is to empower students on campus to look out for women and possible victims by being active bystanders who identify and help possible victims.
"Sexual assault is a big problem on every campus, not just at Syracuse," the team said.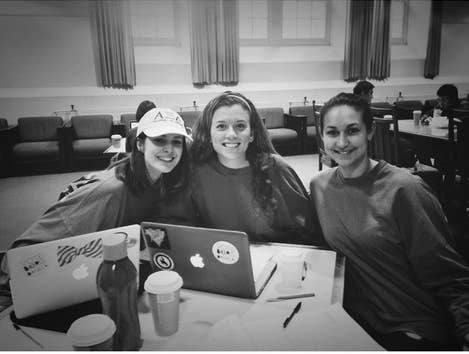 The girls' shared experience of sexual assault was a big part of what brought them together.
"Mine happened on campus," Reilly said. "The university was so supportive of me. I wasn't exactly ready to fully step out on my own, and they took me to the hospital, set up an appointment with the advocacy center, explained every action I could take, and they were so hands-on right away."
Many other colleges have been accused of silencing rape victims or not appropriately responding to sexual assault reports, an issue student groups like Girl Code Movement aim to address.
Holding schools accountable for reporting and fighting against rape is the focus of a task force President Obama ordered earlier this year to combat sexual violence on college campuses.
"It felt amazing that somebody at such high power acknowledged that sexual assault on college campuses was a problem," Reilly added. "People are taking it more seriously, and people are more willing to talk about rape."
Girl Code Movement is still in the process of registering as a student organization on Syracuse's campus so that its members can host their own events. But for now, the founders say they're working with other outlets, like sororities and campus advocacy groups, to host meetings to talk about rape. They've also worked with campus media to bring to light issues of sexual violence.
The Girl Code Movement launched a Facebook page in November that has so far gained over 5,000 likes.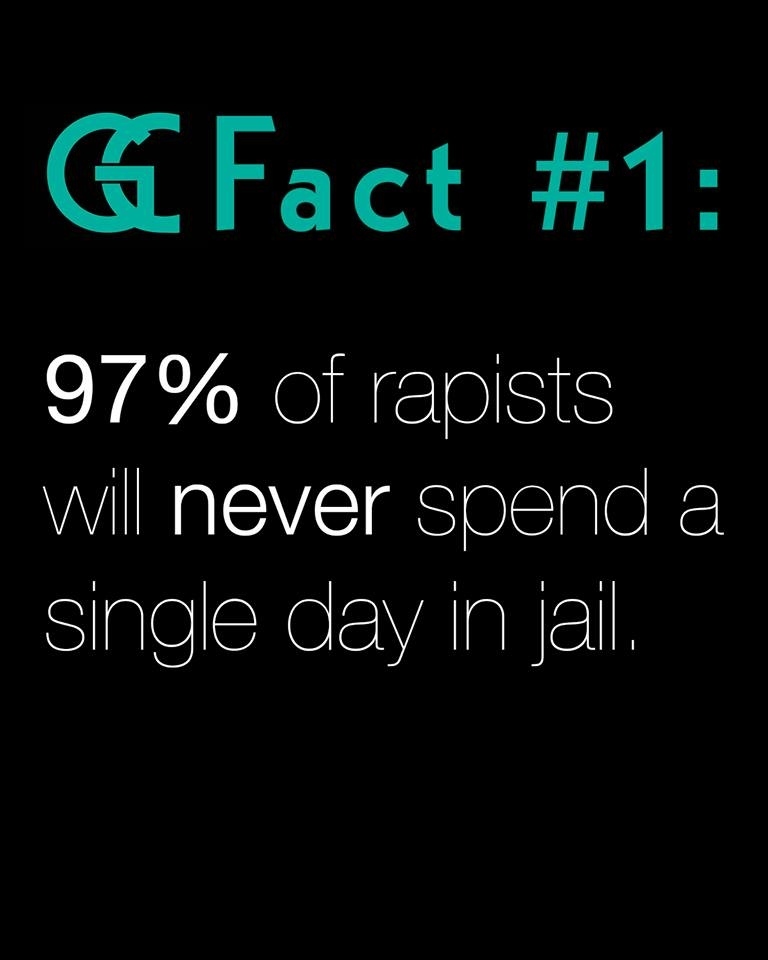 The group's main goal for the rest of the semester is to hold an event on campus to bring together supporters and friends, and talk about combatting sexual assault.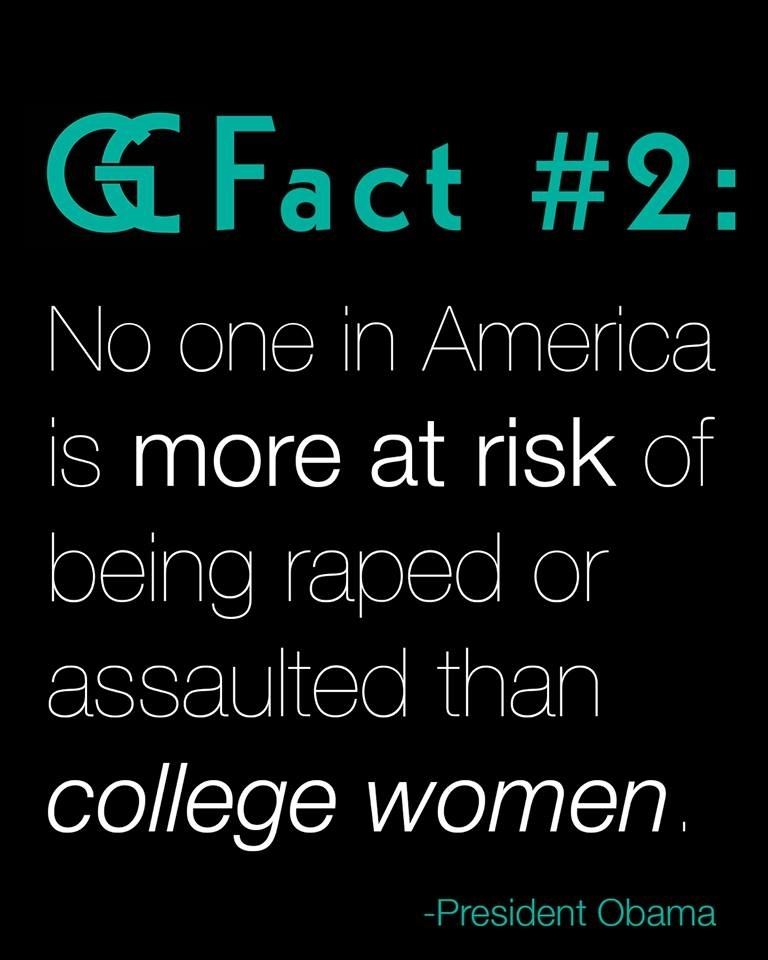 For now, the group uses social media to share facts, quotes, and suggestions for staying safe.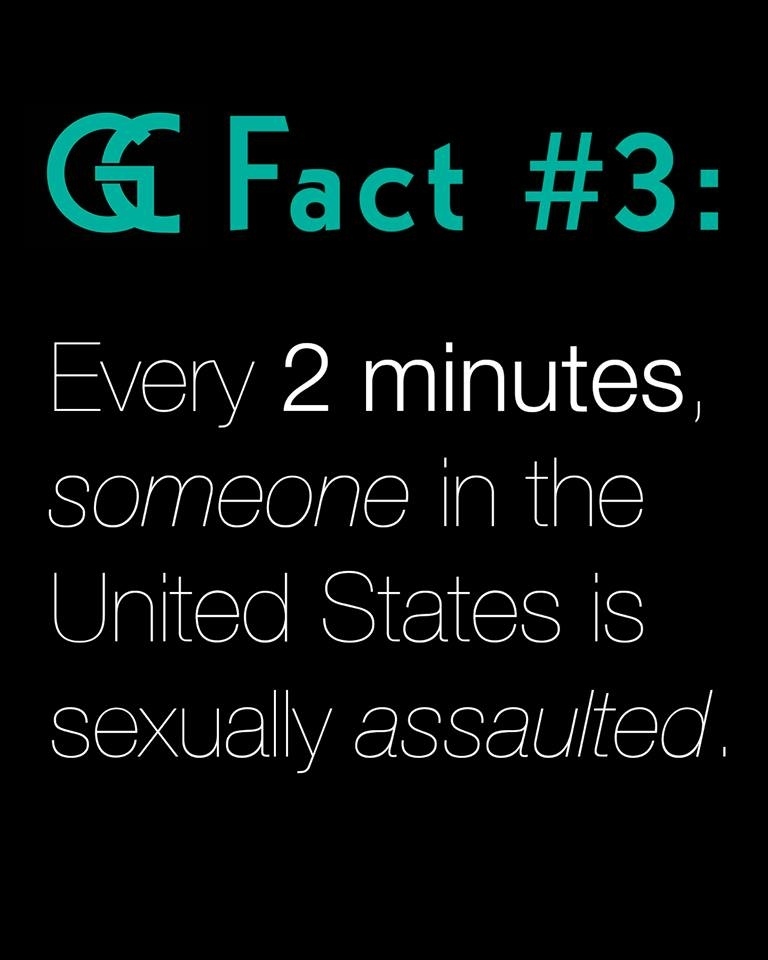 The girls say that they are also asking men to be empowered bystanders, but wanted to first focus on women.
"We wanted to do something for women and by women, so that we can create a better relationship among women on campus," Heres said. "We don't want to see each other as competitors, but instead people who are going to look our for each other."
Their Facebook page reads:
Alcohol, drugs, bad relationships and other factors can create an environment at college where a women is at risk of being raped and unable to defend herself. Girl Code's cock block crew (CBC) movement and pledge unites college women across the country to become active operatives to stop a rape from happening.
Many men on campus have already spoken up in solidarity with the Girl Code Movement. The founders say that the university has been incredibly supportive as well.
Being an empowered bystander is about "women being there for other women," Heres said. "A lot of rapes could be prevented if somebody was there to take somebody home if they're not in the correct mind."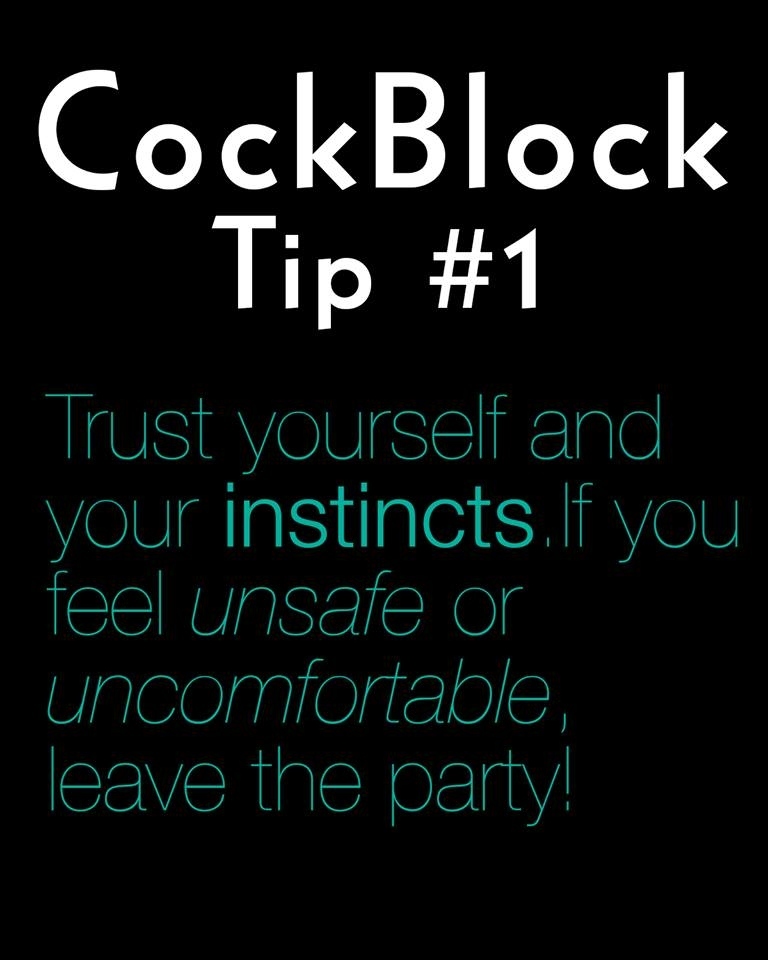 But when asked if that mentality fuels victim blaming, Reilly denied the implication. "Rape is never a victim's fault. Even if there is drug or alcohol or a bad relationship at risk, rape is never a victim's fault."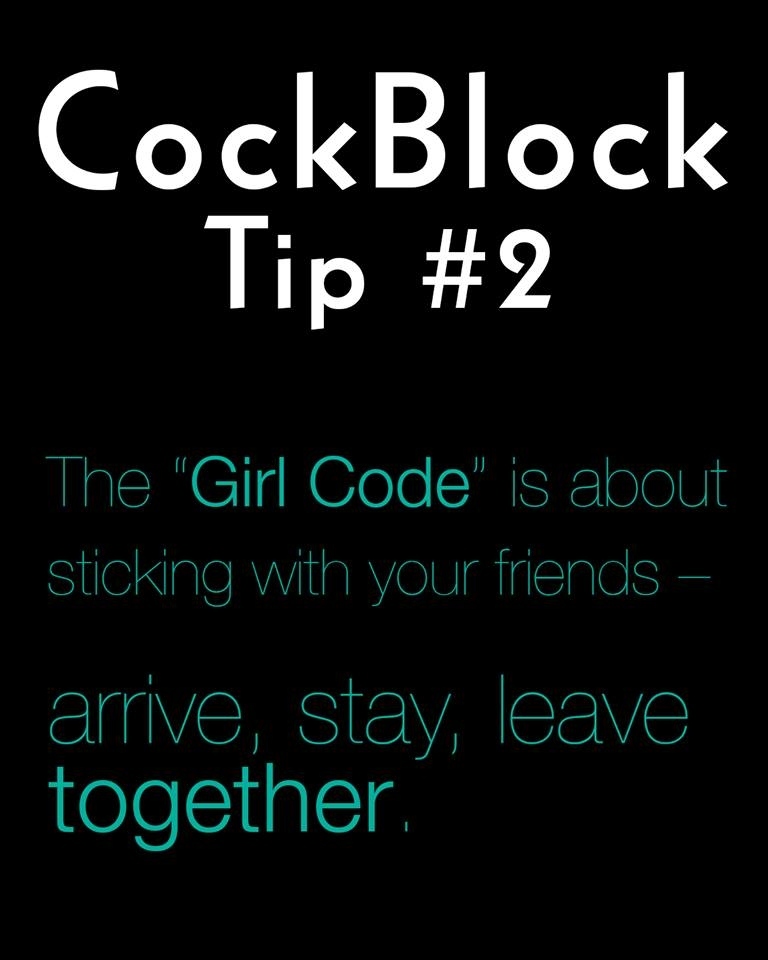 "We would never want to blame a victim; we're just acknowledging that there are a lot of risky and vulnerable situations women can find themselves in," she added.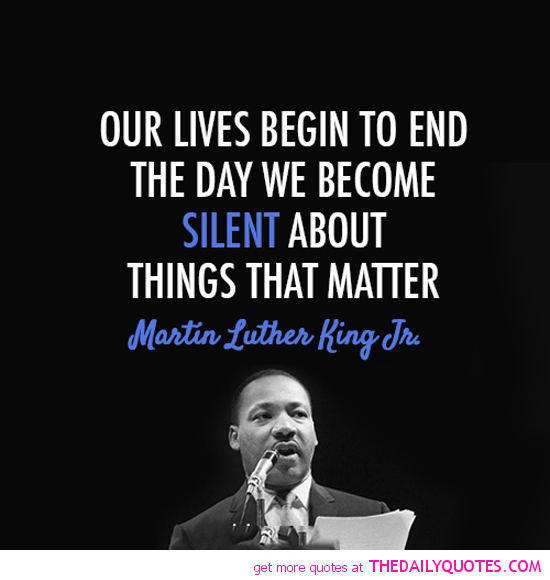 The ladies' goal is to now maintain the momentum they have, and spread the message of Girl Code to other schools nationwide to make college campuses safe for everybody.