Former NFL Star Darren Sharper Arrested On Rape Charges
TMZ reports the former New Orleans Saints player was arrested on two charges of sexual assault last night.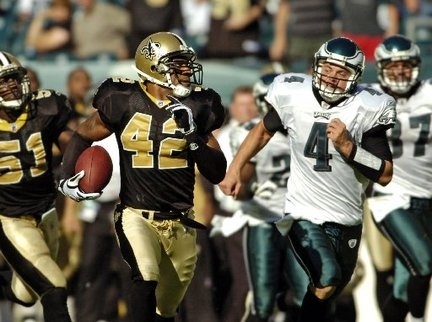 NFL analyst and former NFL safety Darren Sharper was arrested in Los Angeles last night on two charges of sexual assault, TMZ reports. The alleged assaults reportedly took place once in October 2013 and again this month.
The Los Angeles County Sheriff's office said that 38-year-old Sharper, who played five Pro Bowls with the Saints, was arrested last night on felony charges and is out on a $200,000 bond.
Sharper, a Super Bowl champion who played on the Saints, Vikings and Packers, has a hearing set for Feb. 14.