The FCC's website, which is accepting public input on proposed net neutrality rules, has been experiencing "technical difficulties" since a Last Week Tonight With John Oliver segment aired on Sunday.
"I would like to address the internet commenters out there directly... This might be the moment you've spent your whole life training for," said Oliver, encouraging trolls to "focus your indiscriminate rage in a useful direction."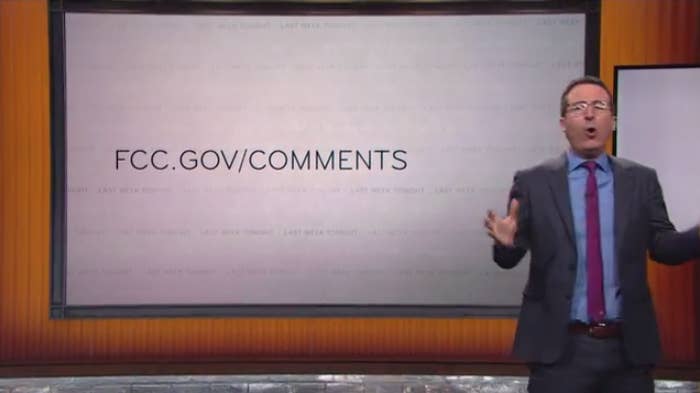 On Monday afternoon, as a video of the segment went viral, the FCC tweeted that they were experiencing technical difficulties "due to heavy traffic."
"As of now we are happy the show is attracting a lot of passionate viewers," HBO representative Rosa Oh told BuzzFeed in an email.
The segment has been watched over 700,000 times on YouTube, and according to Nielsen ratings, HBO's newest talk show was seen by 1 million people on Sunday night.
This post has been updated to include a statement from HBO.