When Obama gave his inaugural address in January 2009, he made the ambitious offer of opening up communication with Iran and other hostile governments.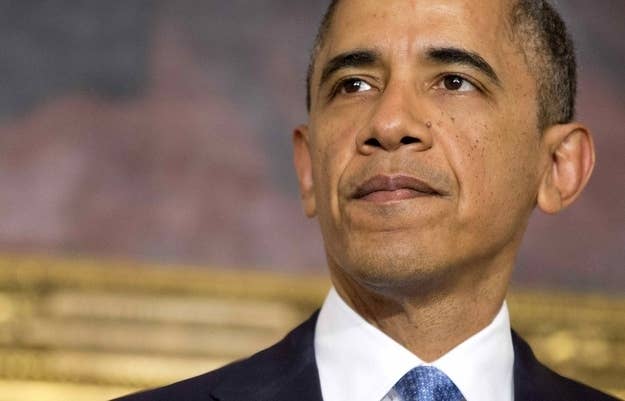 "To those who cling to power through corruption and deceit and the silencing of dissent, know that you are on the wrong side of history, but that we will extend a hand if you are willing to unclench your fist."
This was shocking to many, since the U.S. cut diplomatic relations with Iran in the wake of the 1979 revolution that brought down U.S. ally Shah Mohammad Reza Pahlavi and led to the U.S. embassy hostage crisis in Tehran.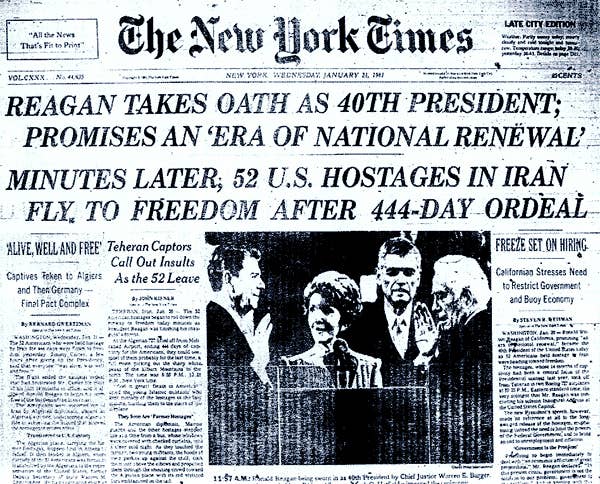 Obama kept his promise, and in March 2009 recorded a video message to Iranians on their New Year's celebration, and called for a "new beginning" in the countries' relationship. The White House has reportedly sent similar messages ever since.
A few months later, in June 2009, Mahmoud Ahmadinejad won a second term in a contested election. Throughout his term, there was little communication between the two nations.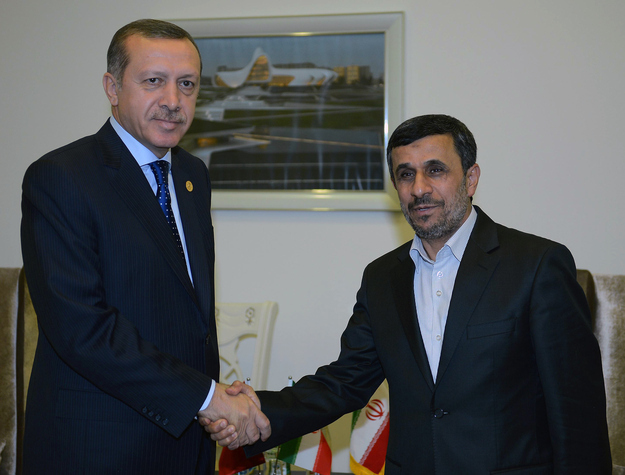 Then in June 2013, Hassan Rouhani won the Iranian election. He promised to end the crippling sanctions imposed on the nation by negotiating with the U.S. on the nuclear issue.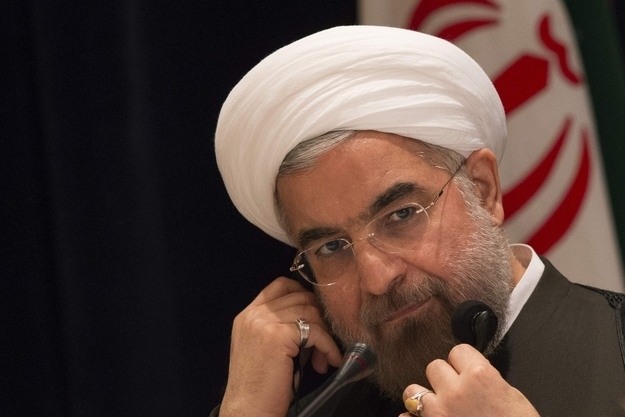 Rouhani began opening up to the outside world, especially through social media. He tweets regularly and often, although he is not verified.
On Sept. 4, Rouhani tweeted a "blessed Rosh Hashanah" to "all Jews." Given that his predecessor denied the Holocaust, this showed a different Iran.
In September, Obama and Rouhani both attended the General Assembly session at the United Nations. There were rumors the two leaders might shake hands, but Rouhani called the prospect "too complicated."
But before Rouhani left New York, he and President Obama shared a historic phone call. It was the highest level of engagement between U.S. and Iranian officials since 1979.
Earlier this month, a first round of talks regarding Iran's nuclear development began in Geneva, Switzerland.
On Thursday, Secretary of State John Kerry flew back to Geneva.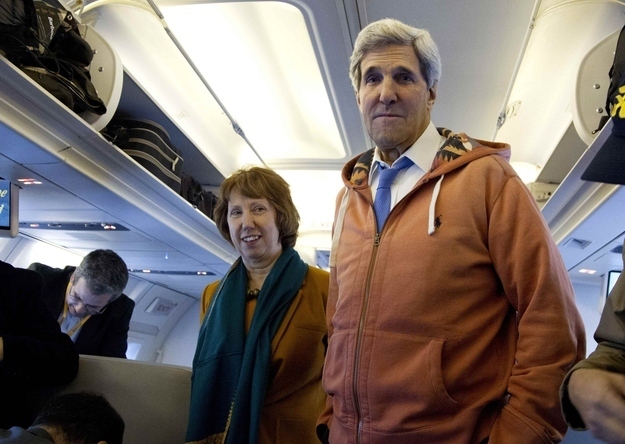 On Saturday, after about four days of negotiating, Western powers and Iran reached an interim deal on slowing Iran's nuclear program.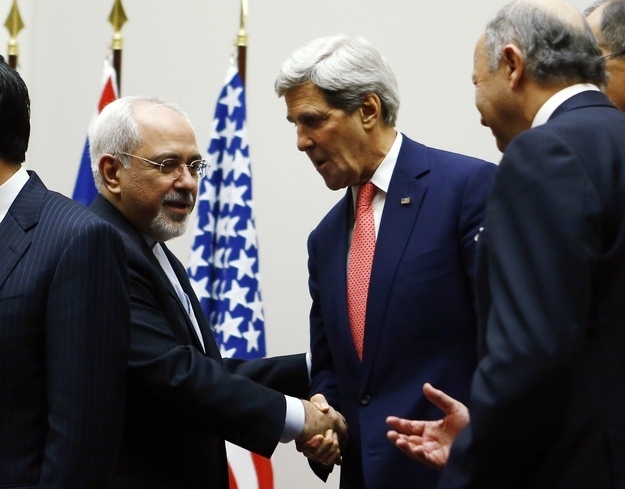 "For the first time in nearly a decade, we have halted the progress of the Iranian nuclear program, and key parts of the program will be rolled back," Obama said late Saturday night.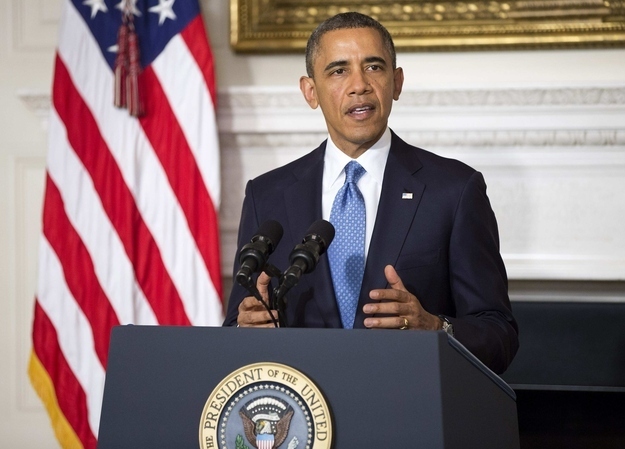 So what IS this deal, exactly?
It's an interim agreement that will slow Iran's nuclear production for six months in exchange for sanctions relief.
The agreement was signed by U.S., France, Germany, Britain, China, and Russia, and includes "substantial limitations that will help prevent Iran from creating a nuclear weapon," Obama said.
Basically, it will slow the country's nuclear program in exchange for lifting some of the sanctions that have crippled Iran's economy.
In 1995, Bill Clinton imposed far-reaching oil and trade sanctions on Iran. Obama again imposed "crippling" sanctions on Iran in 2010, mostly hitting Iran's oil industry, slicing exports in half, and leaving the economy in shambles.
With the signing of the interim agreement, an estimated $6 to $7 billion in sanctions against Iran will be lifted.
What exactly will Iran do?
In the next six months, Iran will not enrich uranium over 5%, and will not make any further advances of its activities at any nuclear plant. Any new locations or plants are forbidden.
Weapons inspectors will be able to conduct daily checks on Iran's nuclear facilities, to make sure they have not breached the agreement.
Iran must also freeze its current state of enrichment. It cannot install any new centrifuges and will only be able to use the roughly 8,000 centrifuges in use. The other 8,000 centrifuges not holding uranium hexafluoride will be "left inoperable."
Iran's heavy water reactor will be suspended for six months. No fuel can be placed into the reactor, nor can it be turned on.
WTF does enrichment and "the right to enrich" mean?
Low enriched uranium (LEU) is defined as under 5%. Highly enriched (HEU) or weapons-grade plutonium is considered to be over 90% enriched. The United States has demanded that for the next six months, Iran keeps it's enriched uranium under 5%.
Whether or not Iran will maintain the right to enrich is, and will remain, highly contested. The United States says the deal does not recognize Iran's right to enrich, The Guardian reports. But the text itself is unclear:
"This comprehensive solution would involve a mutually defined enrichment program with practical limits and transparency measures to ensure the peaceful nature of the program."
The White House put emphasis on the phrase "mutually defined," suggesting Iran would need to negotiate on the right to enrich with the United States.
How do people feel about this deal?
Many are skeptical of this interim deal, including Congress, and U.S. allies Israel and Saudi Arabia.
In a statement on Saturday, Sen. Mark Kirk, the Illinois Republican, said:
"I share the president's goal of finding a diplomatic solution to prevent Iran from acquiring a nuclear weapons capability, but this deal appears to provide the world's leading state sponsor of terrorism with billions of dollars in exchange for cosmetic concessions that neither fully freeze nor significantly roll back its nuclear infrastructure."
Sen. Marco Rubio also has criticized the deal, describing an "even more urgent need" for stronger sanctions, and calling the deal a "blow to our allies in the region."
Meanwhile, Israeli Prime Minister Benjamin Netanyahu called the deal a "historic mistake" that would make the world "a dangerous place."
Israeli officials said that Iran still had "breakout" nuclear abilities, which would allow it to build a nuclear weapon in 4–6 months. Ephraim Asculai, an Israeli researcher formerly of the IAEA, told Buzzfeed that Israel would continue to worry about Iran's nuclear program for as long as they kept "breakout" capabilities.
Kerry is scheduled to fly to Israel later this to smooth over concerns. He argued that the U.S. is in a far better position now that it has some access to Iran's nuclear sites.
"Are you telling me we're not better off being able to get in and see what's happening? Of course we are," he said on Sunday.
John Kerry defended the deal on Sunday as an important "first step" in a larger deal to stop Iran's nuclear develop.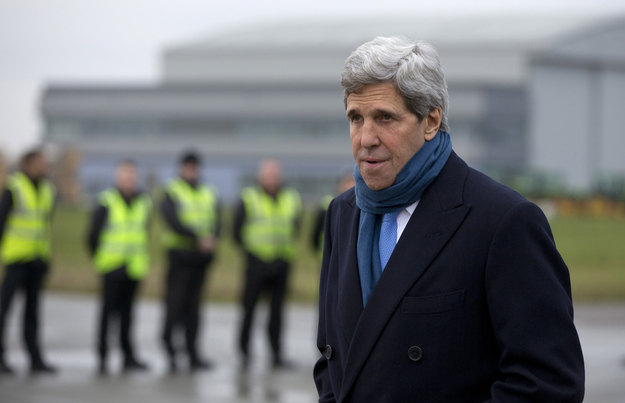 The deal is meant to be a precursor to a longer-term agreement. Moving forward, Iran will have to prove that its program really is peaceful, Kerry said.
As of now, Iran won't have enough uranium to be able to build a bomb.
"Everybody has a right to be skeptical," John Kerry said on Face The Nation. But "we believe we are at the beginning of putting something in place with Iran."
He added: "There's nothing based on trust — it's about proving it."