Meet The Man Accused Of Killing The Real-Life American Sniper
Eddie Ray Routh is accused of killing Chris Kyle, the Navy SEAL whose story inspired American Sniper, and his friend at a gun range in 2013. Here's everything you need to know about the upcoming trial.
Jury selection began Thursday for the trial of Eddie Ray Routh, a former Marine who is accused of killing Chris Kyle, a Navy SEAL whose life inspired the film American Sniper.
The judge and attorneys in the case will select 12 jurors and two alternates from a pool of 800 potential jurors, ABC News reported.
Here's what you should know about the background of the case and upcoming trial. BuzzFeed News will update this post as events develop.
What is Routh accused of?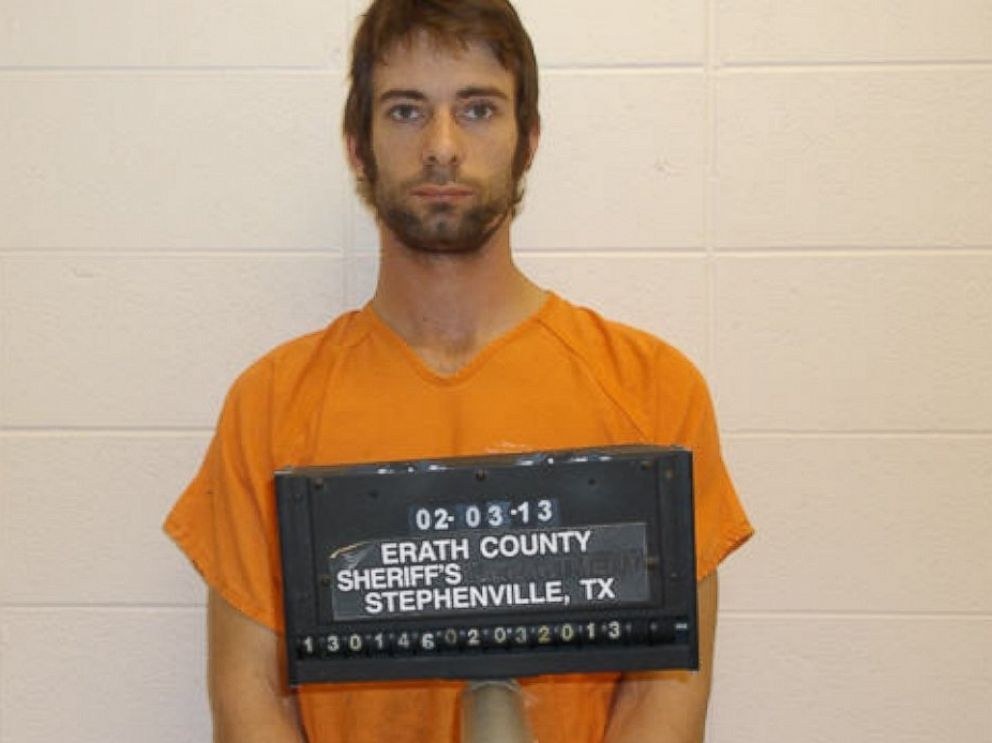 Routh is accused of killing sniper Chris Kyle — who claimed to be the most deadly sniper in U.S. history, with 160 confirmed kills — and his friend Chad Littlefield on Feb. 2, 2013, at a shooting range in Texas.
Routh and Kyle hardly knew each other at the time. They were reportedly spending time together at the Rough Creek Lodge and Resort outside of Fort Worth, Texas, because Kyle had volunteered to help the 27-year-old deal with his post-traumatic stress disorder.
At the shooting range, Routh killed both men, and then stole Kyle's car, which he allegedly admitted to police shortly after. He was arrested, and eventually charged with capital murder.
According to the police affidavit, Routh called his sister, Laura, and brother-in-law, Gaines Blevins, shortly after shooting the men, and then drove Kyle's black pickup truck to their house.
He arrived around 5:45 p.m. and told them that he was at a target practice with two other men and "he couldn't trust them so he killed them before they could kill him." They say Routh told them that "he traded his soul for a new truck."
When Laura asked Routh who he killed, he said Chris Kyle and his friend, according to the affidavit.
"I asked him if he was kidding and he said no repeatedly," the affidavit quotes Laura as saying.
She then made a frantic 911 call, saying that her brother was saying he committed a murder and she was "terrified he was going to come back." Blevins then says that Routh was recently diagnosed with PTSD and had been "acting strange from that."
Routh had a history of acting out. In September 2012, his mother called authorities in Lancaster, saying Routh was suffering from PTSD and was "threatening to kill himself and others."
"He probably needs to go to the VA to the emergency room and they need to admit him to the mental ward," she was quoted as saying. "He was threatening to, you know, shoot himself and I just can't have that."
Because of Routh's PTSD, his lawyers plan to use an insanity defense.
"My client will plead not guilty by reason of insanity," Routh's attorney, J. Warren St. John, told People Magazine on Wednesday. The question will come down to whether Routh was aware of his actions and knew what he was doing.
St. John did not immediately respond to a request from BuzzFeed News for comment.
In a video taken shortly after his initial admission, Routh said he didn't kill the men because he wanted to, but rather "it was a need. I was going to be the next one up there getting my head shot."
"I didn't know what else to do," he said, speaking about why he fled after the killings. "My adrenalin was pumped so high. I didn't know what was right. I didn't know what was wrong."
Kyle's family, however, doesn't buy the insanity plea.
Kyle's widow, Taya Klye, recently told the Los Angeles Times that "to try and even find an excuse is disgusting."
"I know people with PTSD, and it's very real and very hard. But it doesn't change your core character," she said.
The effects of PTSD, however, can lead to an increase in violent behavior, depression, and suicide. About 22 veterans kill themselves every day. A 2014 study found that veterans suffering from PTSD were seven times more likely than other veterans to engage in acts of "severe violence."
How will American Sniper effect the trial?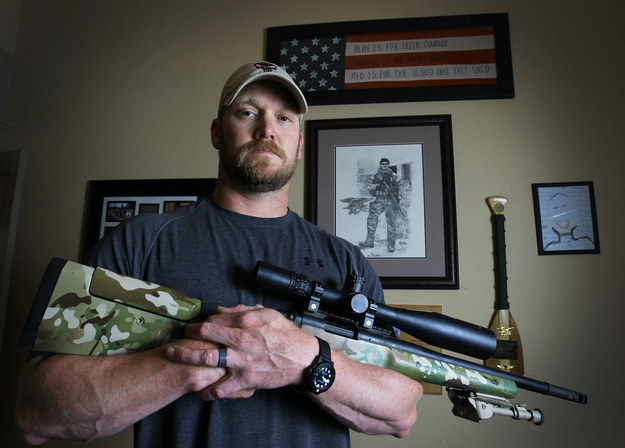 Kyle's autobiography, which inspired the movie, was already a hit by the time he was killed in February 2012, and the circumstances of his death are not featured in the film adaptation of American Sniper, released late last year.
Rough's attorney has said that he worries about finding an impartial jury, in part because of the recent critical success of the film starring Bradley Cooper. While the movie has garnered some criticism, it has also racked in six Academy Award nominations and $250 million at the domestic box office alone, setting a record for the highest-grossing war film in U.S. history.
"The film will be an issue," St. John said. "I think any case with significant publicity has an issue with picking a jury. I've had them in the past, and anything that has significant national attention makes it hard to pick a jury."
Citing Kyle's local celebrity status, Routh's attorneys filed a motion in 2013 to change the location of the trial from Erath County in Texas, but it was denied.
Jury selection is expected to last four days, with attorneys screening about 800 potential jurors. Opening statements are scheduled for Feb. 11, kicking off what is expected to be a two-week trial.