Search "Washington Redskins" on Etsy, and you'll find 34 pages selling everything from Redskins themed pillows, to wedding cake toppers, to hand painted shoes. But not for long.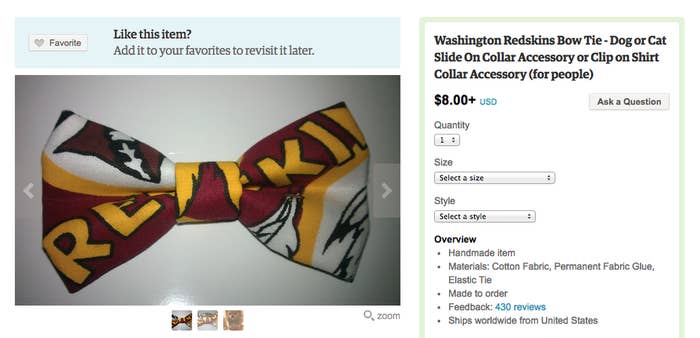 In a policy update on Tuesday, the DIY crafts site announced it would stop listing items that feature the name or design of the Redskins.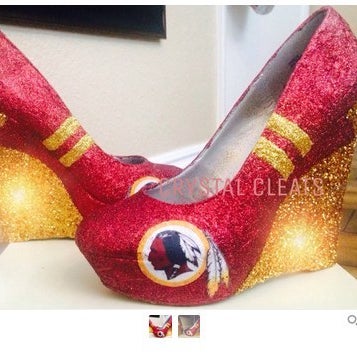 Etsy explained their decision, saying while they respect freedom of speech, they do not want to alienate or discriminate against any group, including Native Americans.
The announcement reads:
We want Etsy to be safe, welcoming, and respectful for everyone, including artists, women, and minorities. For this reason, it has long been against our policies to allow content on our site that demeans people based upon race, ethnicity, religion, gender, gender identity, disability, or sexual orientation...

In no uncertain terms, Native American groups have consistently advocated and litigated that the term "redskin(s)" is disparaging and damaging to Native Americans. Therefore, it will no longer be permitted in our marketplace.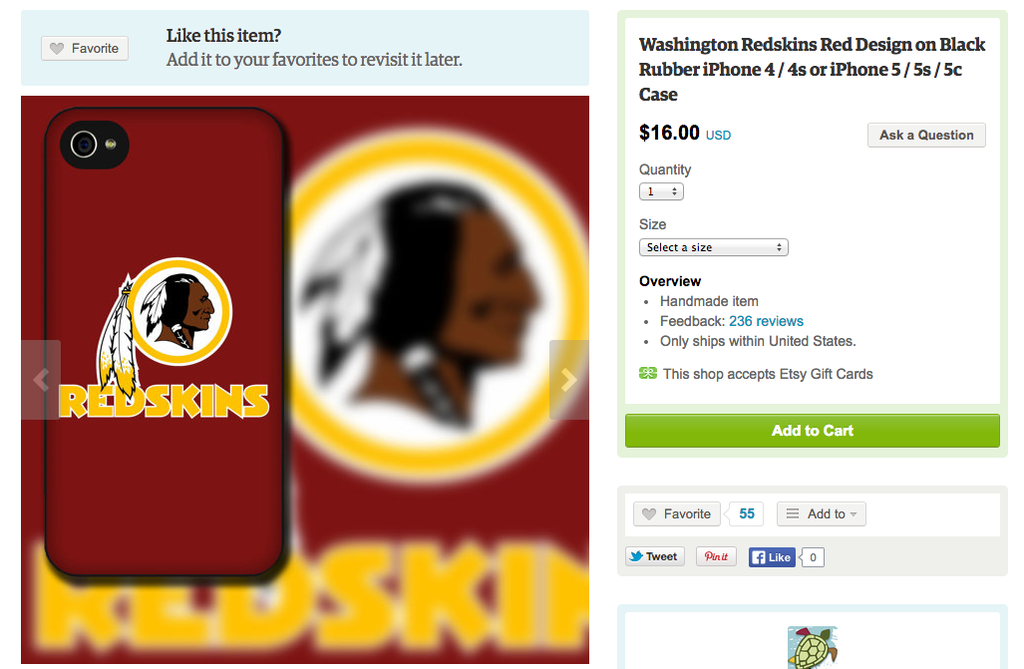 Etsy sellers can still feature items with the team's "colors and location," but the name and logo are forbidden. The change takes place immediately. The Marketplace Integrity Team at Etsy is personally contacting those directly affected by the update.
The website Washingtonian points out that the wildly popular independent crafts website could have made the change to save themselves: "The team's trademarks are still in effect while it appeals the trademark board's decision, and Etsy is now willfully scouring unlicensed uses of those trademarks from its website," it reports.