Dozens Killed In Two Nigeria Bombings
Terrorist group Boko Haram is suspected.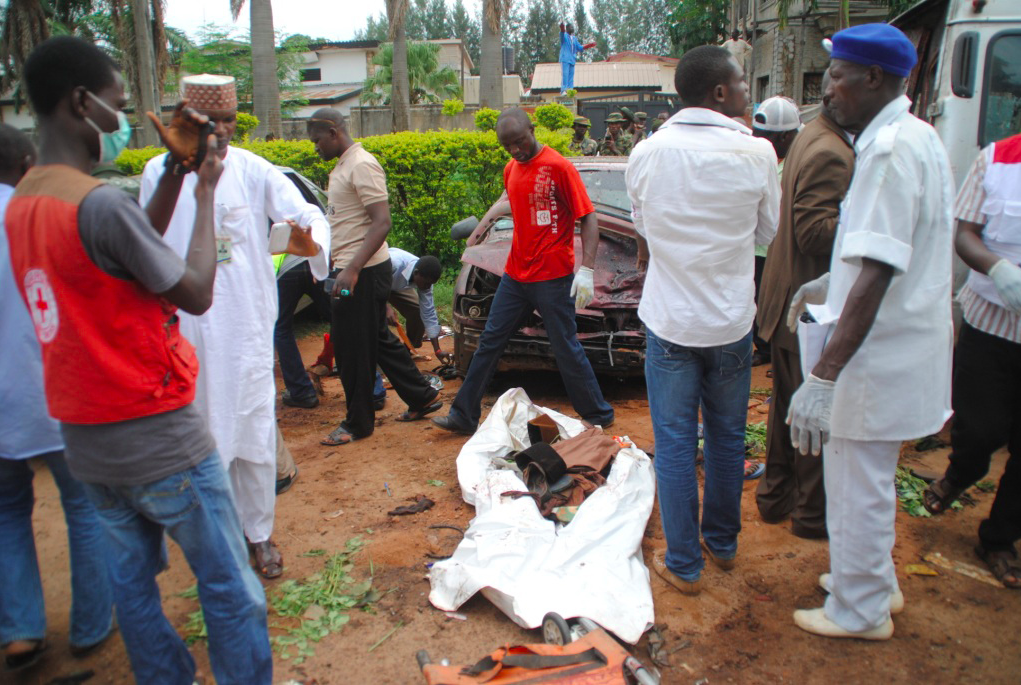 One hundred days after the abductions of more than 200 schoolgirls by Boko Haram, the terrorist organization is suspected for two bombings in the Nigerian city of Kaduna. At least 40 people were killed, police told the BBC. The Wall Street Journal is reporting that the bombs killed "about 75."
Dahiru Bauchi, a "Moderate Islamic cleric" was the target of the first explosion, while the second bomb targeted Muhammadu Buhari, a senior opposition leader, the BCC reports.
Neither leaders were injured.
Kaduna police chief Shehu Umar said a suicide bomber killed at least 25 people in the first bombing targeting Bauchi, and 14 were wounded. Reports from the BBC said that body parts and destroyed cars were scattered along the road in the city center after the attack.
At least another 15 people were killed in the second bombing.
Militant Islamist group Boko Haram has conducted a nationwide terror campaign through Nigeria in recent months, killing dozens in attacks and kidnapping hundreds of schoolgirls.