Daniel Chong Settles Case With U.S. Government For $4.1 Million
After one of the agency's biggest fails ever, the DEA apologized and settled with the college student they accidentally left handcuffed in a cell for five days without food or water.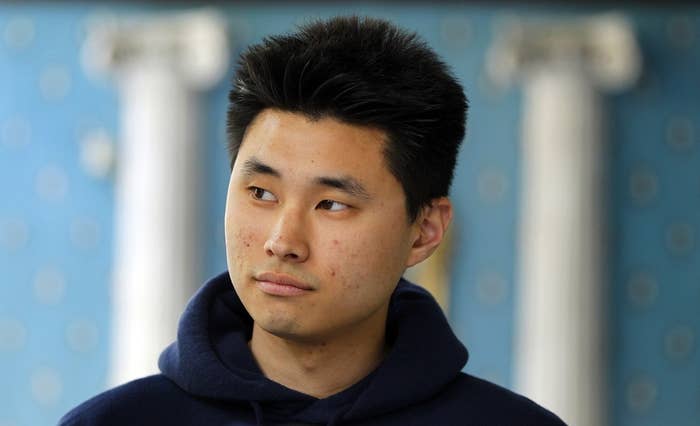 Daniel Chong is about to be the richest undergrad at the University of California, San Diego, but he went through hell to get there.
Last spring, the 25-year-old spent five days handcuffed in a Drug Enforcement Administration holding cell without access to food, water or a toilet. He was never charged with a crime, the DEA simply forgot about him. Chong grew so desperate that he drank his own urine to prevent dehydration, and eventually attempted suicide by shattering his glasses with his teeth to carve "sorry, mom" into his arm.
Chong was detained with eight others after an April 20, 2012 DEA drug bust in which over 18,000 ecstasy pills, hallucinogenic mushrooms, prescription drugs, MDMA, marijuana, and thousands of rounds of ammunition were confiscated.
"This was 4/20, what some pot-smokers consider a holy day," said Chong's lawyer. "It's true Daniel was there to smoke pot with some friends of his, but he had nothing to do with any drug distribution or distribution ring."
Chong originally attempted to sue the government for $20 million, alleging he was seeking damages for one of "the worst traumas anybody could ever go through," but they settled the case for 4.1 million.
Shortly after the incident, the DEA San Diego special agent in charge released the following statement: "I am deeply troubled by the incident that occurred here. I extend my deepest apologies to the young man and want to express that this event is not indicative of the high standards that I hold my employees to."
Chong is now focused on finishing school and taking care of his mother.