Daisy Coleman Publishes A Personal Essay About Her Sexual Assault
"I'm Daisy Coleman, the teenager at the center of the Maryville rape media storm, and this is what really happened," writes the 14-year-old on xoJane.com.
"My whole life since Jan. 8, 2012, has been a long, reckless winter," writes Daisy Coleman in an xoJane post published Friday.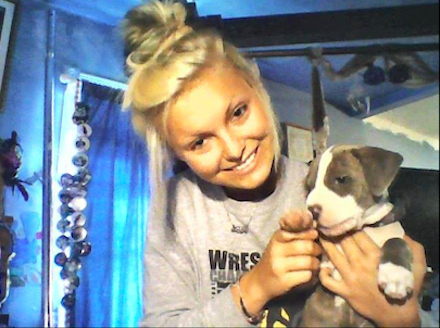 Coleman says that before the alleged rape, she had a good life. "I was on the varsity cheer squad, a competitive dance team and had a lot of friends," she says.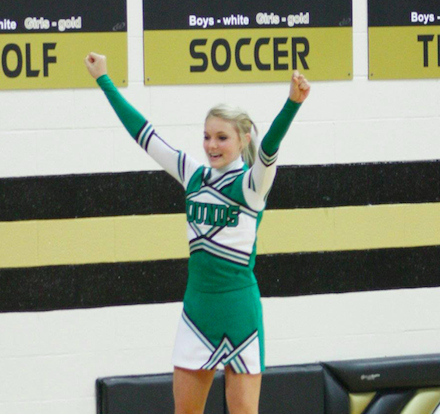 But afterward, everything changed. "On Twitter and Facebook, I was called a skank and a liar and people encouraged me to kill myself. Twice, I did try to take my own life."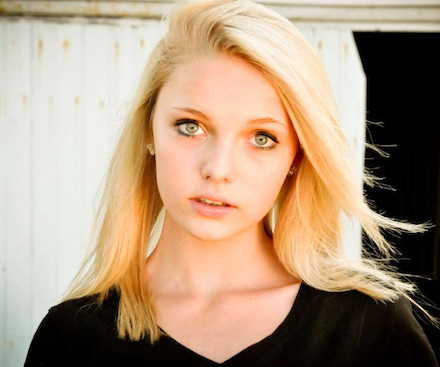 "I not only survived, I didn't give up," writes Coleman. "I've been told that a special prosecutor is going to reopen the case now. This is a victory, not just for me, but for every girl."
In the essay, Coleman goes into detail about what happened on the night of Jan. 8, 2012.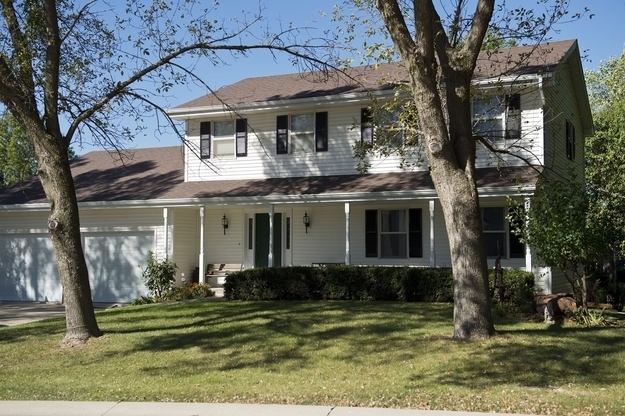 That night I was texting with a boy that my older brother had warned me about, but I didn't listen. Looking back, I wish I did.

It wasn't until later that night that Matt, a popular senior boy, had asked to hang out. Of course, I knew my brothers wouldn't allow this so, we had to sneak out. It was about one in the morning when my friend and I climbed out of my bedroom window. I was not interested in Matt romantically. I considered him my older brother's friend. I trusted my older brother. I trusted Matt.

Matt picked us up in a black car and drove us to his house. He had to sneak us through a basement window.

There were bedrooms and a living room area in the basement. I sat on the couch and gathered familiar faces from the room. Four of Matt's friends were there. Matt emerged from one of the bedrooms with a bottle of clear alcohol he wanted me to drink. This is when one of Matt's friends suggested I drink from a tall shot glass, which they labeled the "bitch cup."

About five shots tall, I drank it. I guess I didn't know how badly it would mess me up. But the boys who gave it to me did.

Then it was like I fell into a dark abyss. No light anywhere. Just dark, dense silence— and cold. That's all I could ever remember from that night. Apparently, I was there for not even an entire hour before they discarded me in the snow.
"Next thing I knew, I was in the ER getting blood drawn and having various tests done. We all knew what had happened, we just wanted someone else to say it for us. The doctors examined the rape kit and verified that our nightmares were real."
Coleman also says she didn't realize that her friend Paige was also allegedly sexually assaulted until later.
The girls were shocked that the rape charges were dropped after being told that video and medical evidence would help bring the case to court.
Matt's family was very powerful in the state of Missouri and he was also a very popular football player in my town, but I still couldn't believe it when I was told the charges were dropped. Everyone had told us how strong the case was -- including a cell phone video of the rape which showed me incoherent.

All records have been sealed in the case, and I was told the video wasn't found. My brother told me it was passed around school...

My scars [from self mutilation] only come to the surface when I'm tan or cold now. It's as if over time my body learned to heal some of the ugly, but it will always be a part of me.

Just like this case. It will live with me forever.
"I just hope more men will take a lesson from my brothers," says Daisy. "They look out for women. They don't prey on them."