Six Dead And Over 300,000 Evacuated As Powerful Cyclone Hits Eastern India
Cyclone Hudhud hit the eastern coast of India on Sunday, destroying homes, power lines, and bringing in heavy rain and wind.
On Sunday, a massively powerful cyclone hit India's eastern coast, leaving six dead and many others injured, CNN reported.
The storm, called Cyclone Hudhud, has a 15-mile eye, which passed through eastern India on Sunday afternoon.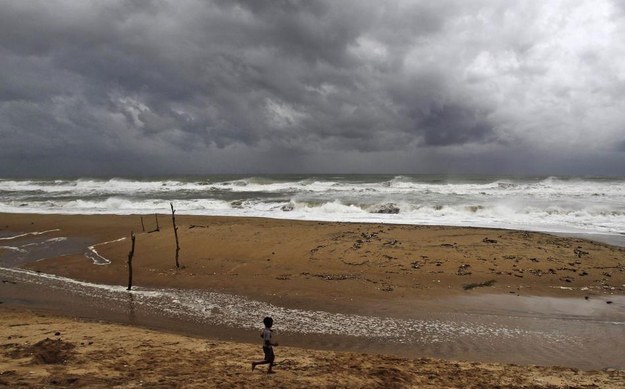 Close to 300,000 evacuated their homes anticipation of the storm on Sunday.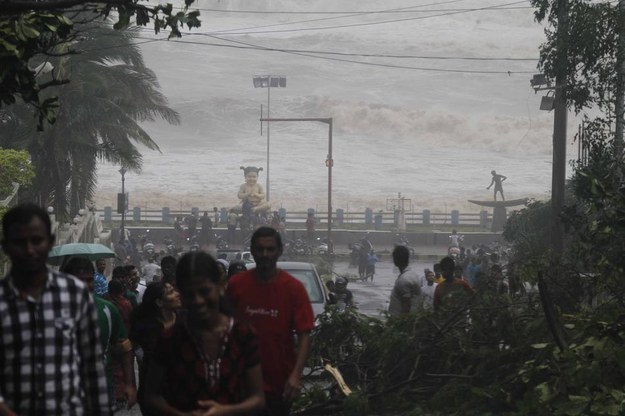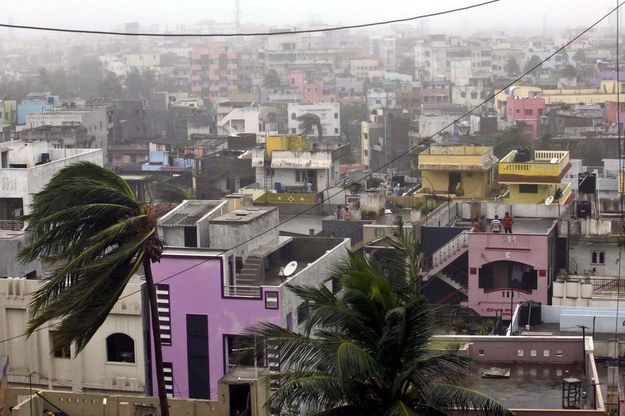 One of the worst hit regions was Andhra Pradesh, where more than 130,000 people were evacuated, the New York Times reported.
Cyclone Hudhud also caused damage in the port city of Visakhapatnam, which is home to a major naval base.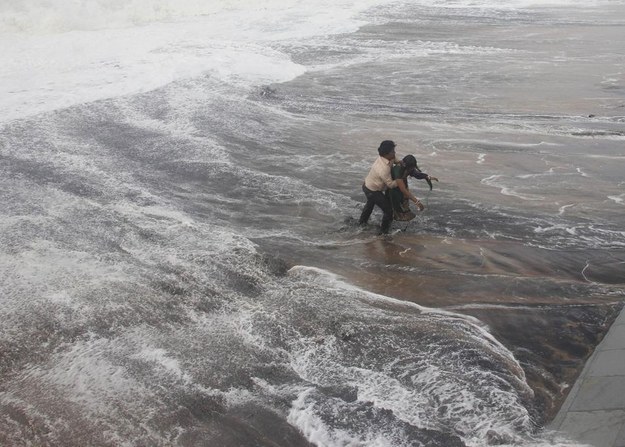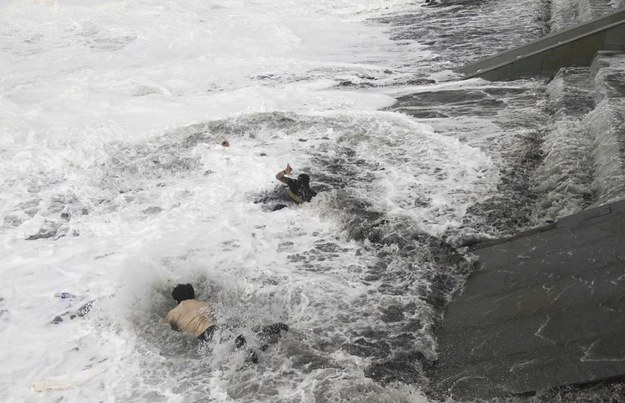 On Sunday winds reached up to nearly 125 mph, which brought down power cables and steel towers, uprooted trees, and demolished homes on the coast.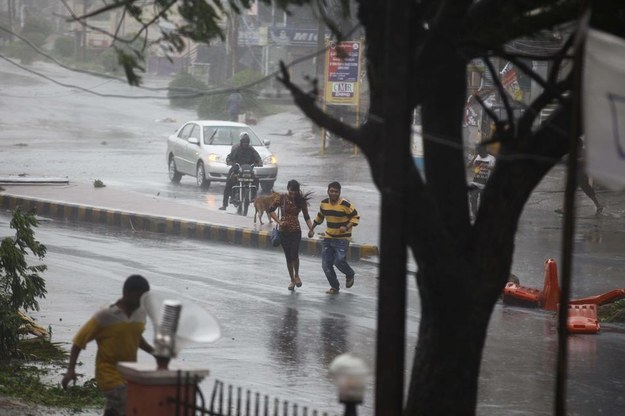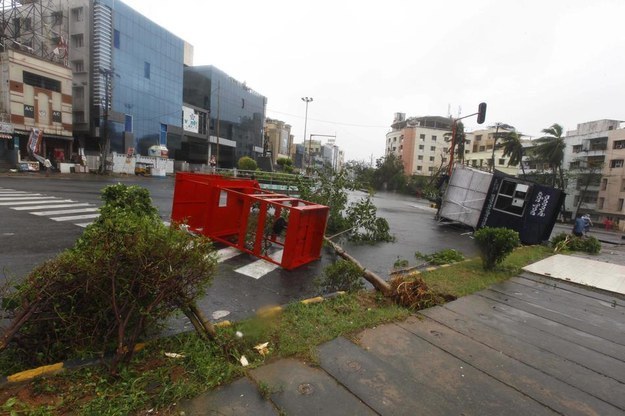 "There is huge damage," N. Chandrababu Naidu, the chief minister of Andhra Pradesh, told the Indian news channel NDTV. "Even to buildings, trees and also crops. Communication has totally collapsed."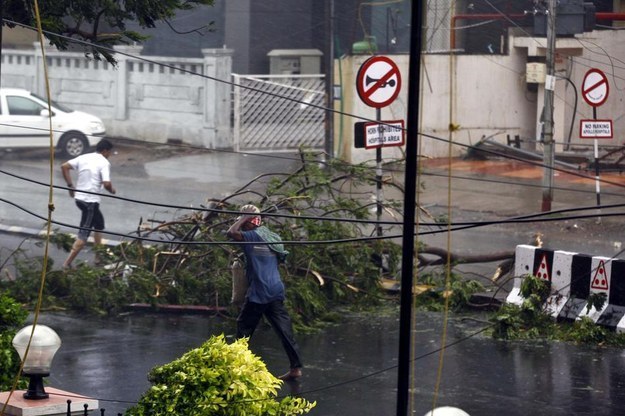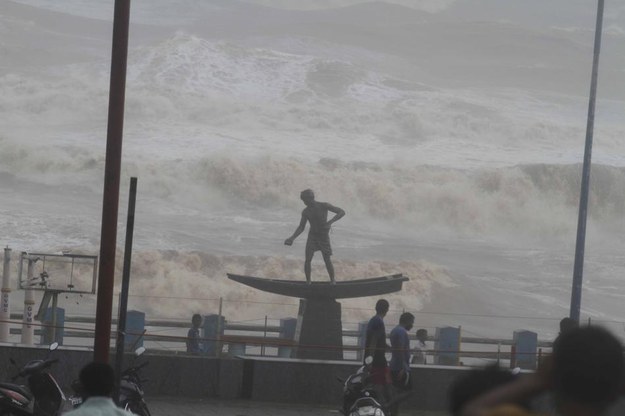 More than 300 relief camps have been set up to help house those who evacuated.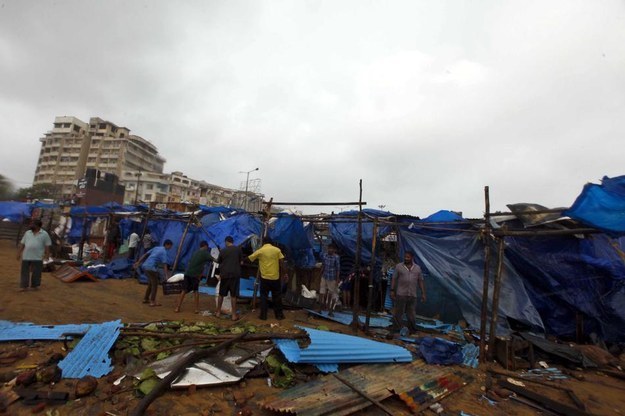 Indian Army personnel are stationed at Visakhapatnam and Srikakulam and are equipped with power boats to help rescue those trapped or injured by the storm.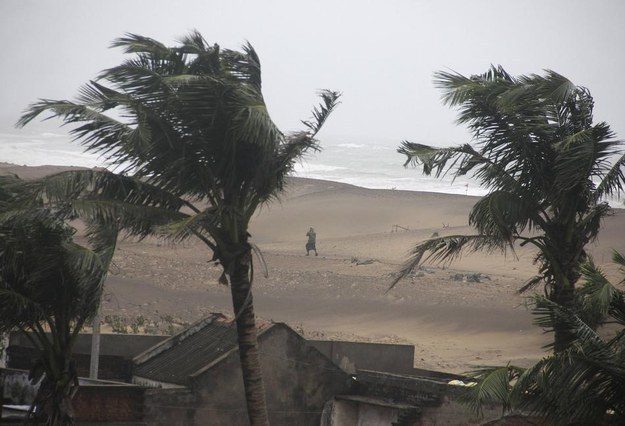 The deaths documented so far include one man who was killed by a falling tress, and another who was crushed by a wall, according to the state's disaster management commissioner.
On Saturday, a government boat that was helping people evacuate capsized, killing a 6-year-old girl and a 13-year-old boy, according to P.K. Mohapatra, the special relief commissioner in the state. A fisherman who was trying to save his boat from blowing away also died in the storm around midnight on Saturday, The New York Times reported.