A number of police officers turned away from New York City Mayor Bill de Blasio during his eulogy on Sunday for NYPD officer Wenjian Liu, one of two police officers murdered in Brooklyn on Dec. 20.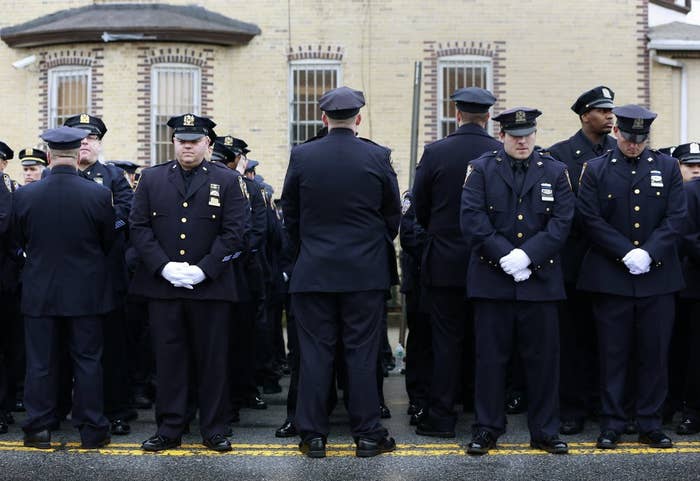 Prior to the funeral, New York Police Commissioner William Bratton had requested that the police force show respect for de Blasio at the event.
"I remind you that when you don the uniform of this department, you are bound by the tradition, honor and decency that go with it," Bratton wrote Friday in a memo sent to officers.
At the funeral for officer Rafael Romos on Dec. 27, dozens of officers turned their backs on the mayor as he spoke.
Bratton said that those officers "stole the valor, honor, and attention that rightfully belonged to the memory" of his "life and sacrifice."
Bratton's memo called turning away from the mayor an "act of disrespect" that distracted from the funeral.
"A hero's funeral is about grieving, not grievance," said Bratton, adding that he would not discipline anyone if "any acts" happen again.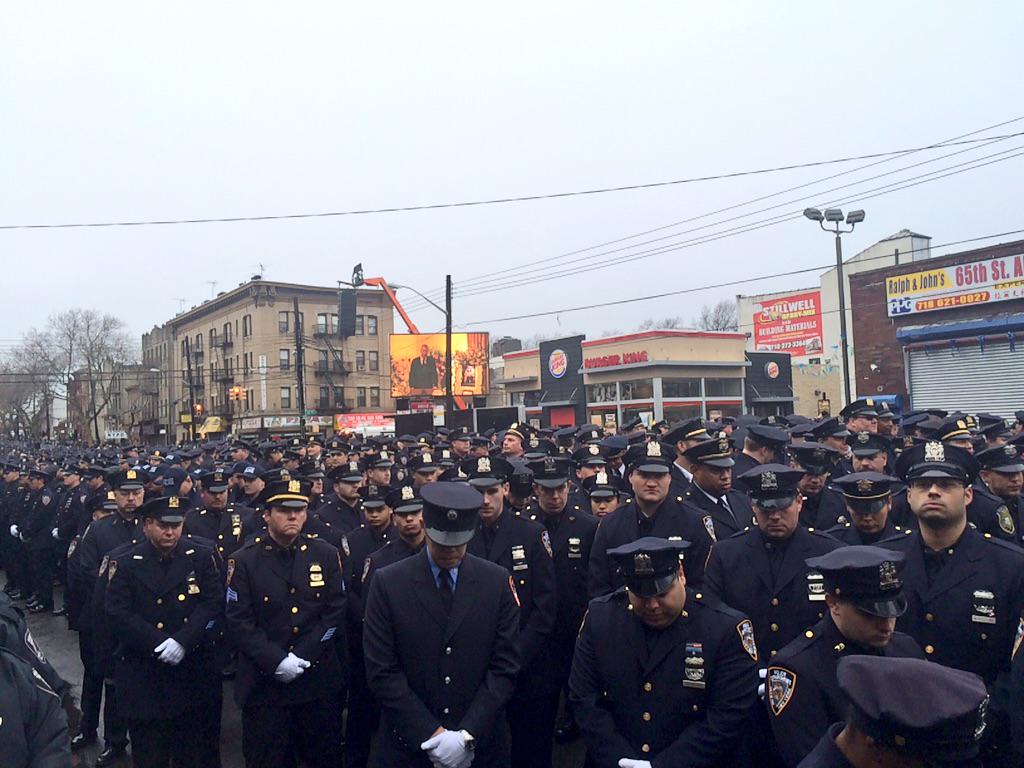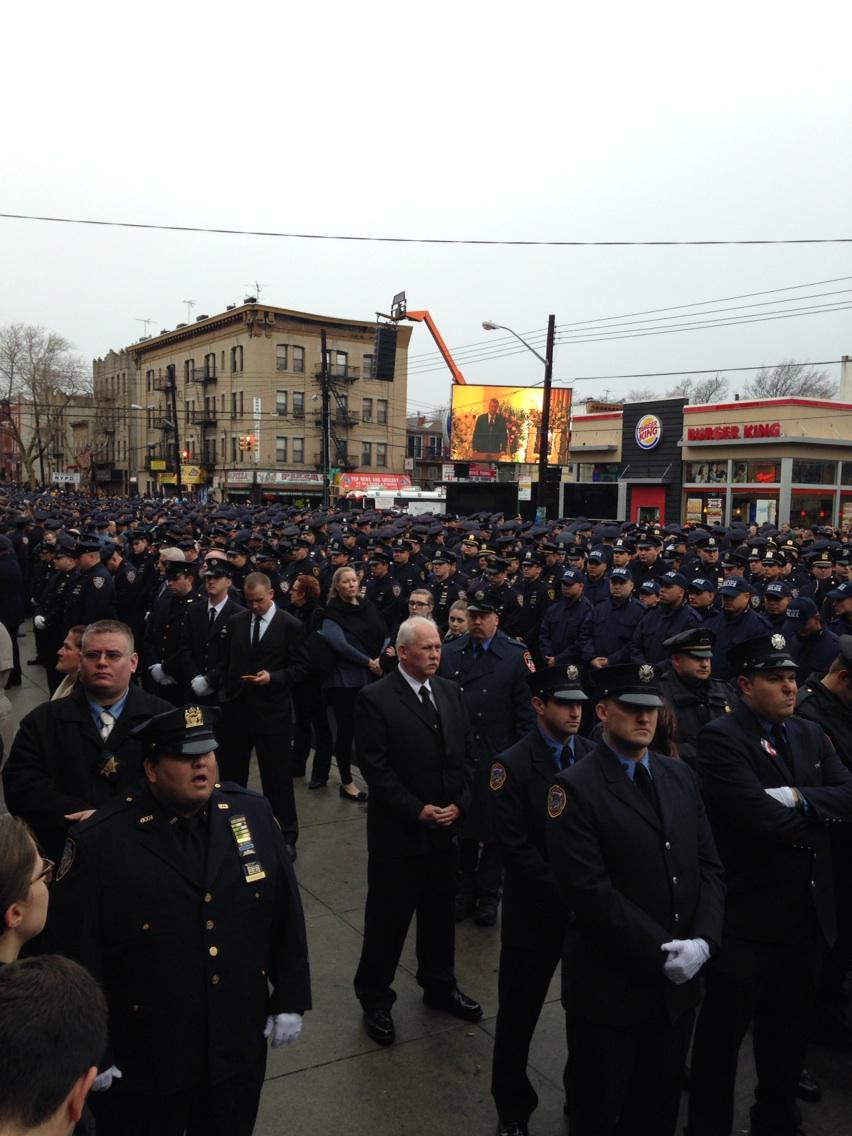 In response to the officers who turned away from the mayor at Officer Ramos' funeral, De Blasio's office stated, "The Ramos and Liu families, our police department and our city are dealing with an unconscionable tragedy."
"Our sole focus is unifying this city and honoring the lives of our two police officers," the mayor's office said.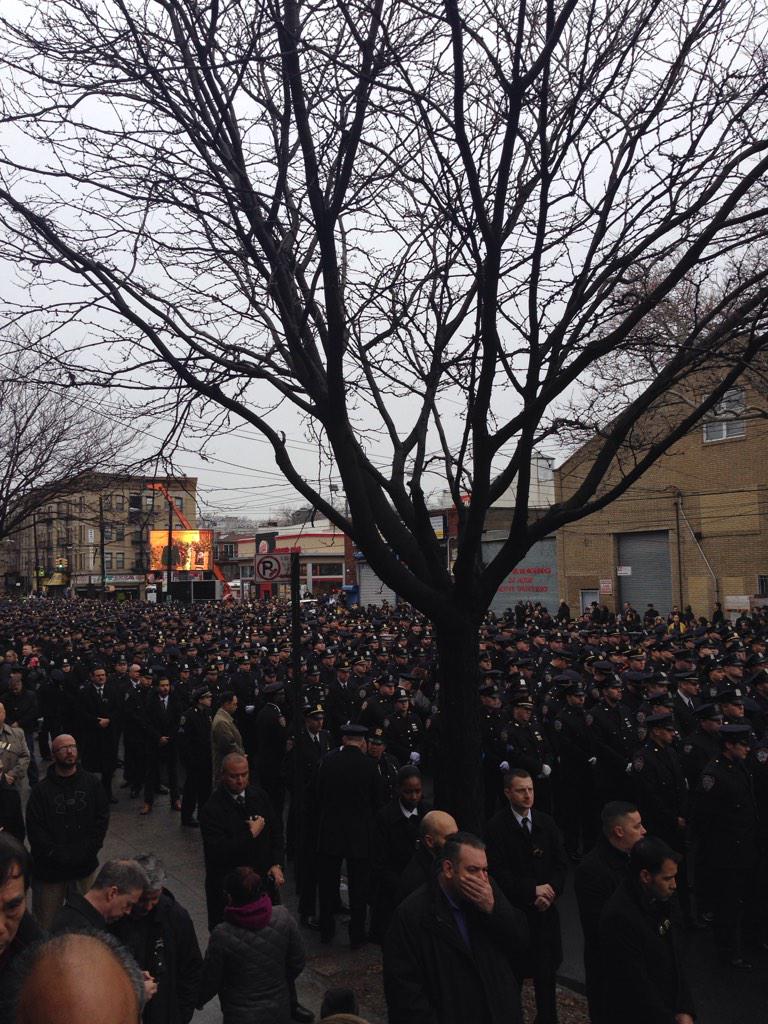 Update — Jan. 4, 2:05 p.m. ET: Not all the officers turned their backs. In crowds of cops turning away from the mayor, some refused to.