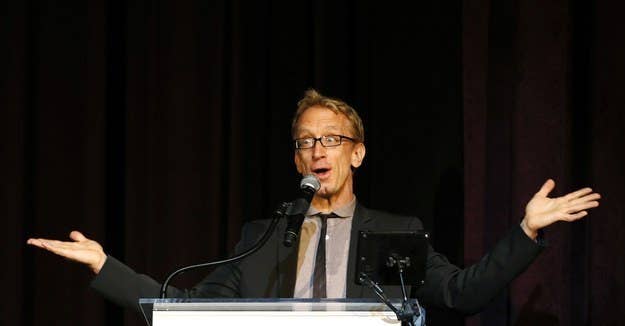 Andy Dick was arrested in Hollywood Friday on suspicion of grand theft, Los Angeles Police told the Los Angeles Times on Saturday morning.
The actor and comedian, 48, was taken into custody at 11:10 p.m. and released on bail around 5 a.m., the Times reported. No further details were provided.
Dick has been accused of inappropriate behavior numerous times.
In 2011, he was booked on suspicion of public intoxication in Temecula, California, after police responded to reports of disturbance in a restaurant.
In 2008, he was accused of fondling a 17-year-old girl by pulling down her shirt and touching her breasts, and was arrested for sexual battery and drug possession.
He was also asked to leave the set of Jimmy Kimmel Live for inappropriately touching Ivanka Trump, who was a guest on the talk show.
A court date has been set for Dec. 4.