Iraqi City Of Erbil Hit With Deadly Suicide Attack
Three civilians and two policemen were killed in a car bombing on Wednesday, Al Jazeera reported.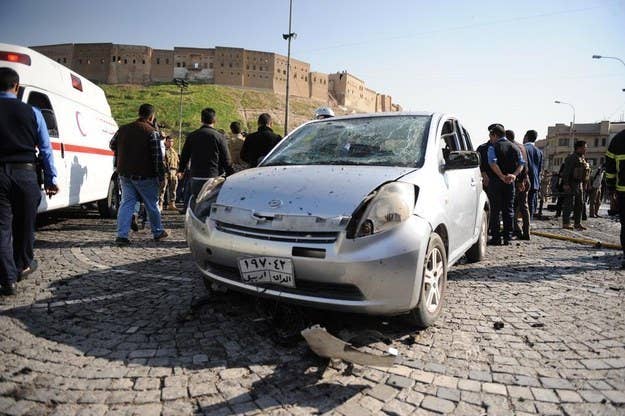 A suicide attack in the capital of Iraq's autonomous Kurdish region, Erbil, has reportedly left five dead and dozens wounded after a man tried to drive his car into the building housing the governor's office.
Three civilians and five police officers were killed in the attack. The assailant was shot by guards and died. The Iraqi Kurdish Health Ministry said that at least 22 were injured.
A spokesperson for the Erbil governor, Hamza Hamid, told Al Jazeera that the attack took place "right in front of the main entrance of the building of Erbil governorate," which is near the citadel.
The bomber made attempts to enter the citadel. After he failed to do so, he detonated his car, which was filled with explosives, according to Nawzad Hadi, Erbil's mayor.
Hadi added that damage had been done to buildings surrounded the area, but it's not yet clear if the citadel was destroyed in the attack.
The last major attack in the city was over a year ago, when a coordinated suicide and car bomb attack targeted the headquarters of the security services.
No group took immediate responsibility for the attack.