Celebrities, Fans Remember Joan Rivers As Trailblazer At Her Funeral
More than 500 people gathered to pay their respects to the comedian. Howard Stern, who delivered the eulogy, called Rivers his "hero."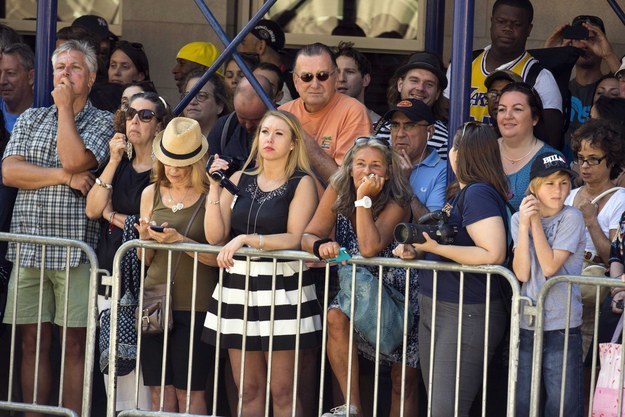 Joan Rivers once said that she wanted her funeral to be "a huge showbiz affair with lights, cameras, action."
"I want Meryl Streep crying, in five different accents," she wrote in her 2012 book.
While it's not clear if Streep made that dream come true, Rivers's funeral took place on Sunday and was indeed an A-list affair.
Many stars came out to pay their respects, including Howard Stern, Sarah Jessica Parker, Donald Trump, Kristin Chenoweth, Whoopi Goldberg, Kathie Lee Gifford, Hoda Kotb, Kelly Osbourne and Barbara Walters.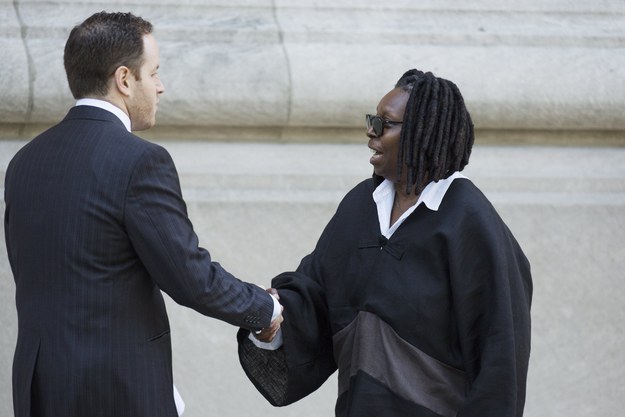 The ceremony began around 11 a.m. The New York Times described the affair:
Inside, white gardenias lined the front of the synagogue as an organist played classical music. Shortly before 11 a.m., the New York City Gay Men's Chorus began to sing several songs, including "What a Wonderful World," "There Is Nothing Like a Dame" and "Big Spender."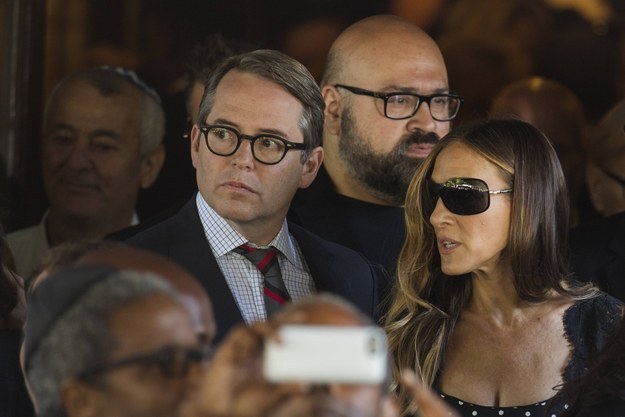 Speeches and tributes were given by TV anchor Deborah Norville, friend Margie Stern, writer Cindy Adams and Rivers' daughter, Melissa, who spoke "about how she respected her mother and appreciated everyone's support," the Associated Press reported.
Audra McDonald perfomed, "Smile" and later, Hugh Jackman sang ''Quiet Please, There's a Lady On Stage'' to close out the service.
Howard Stern delivered the eulogy, telling those gathered "She was my hero," according to reports.
The Daily News reported that Stern said, "I hope Joan is somewhere right now chasing Johnny Carson with a baseball bat." Carson and Rivers famously fell out when she became a late-night talk show on the Fox network.
Rivers, well regarded as a visionary comedian who paved the way for female stand-ups, died on Thursday from complications from an operation.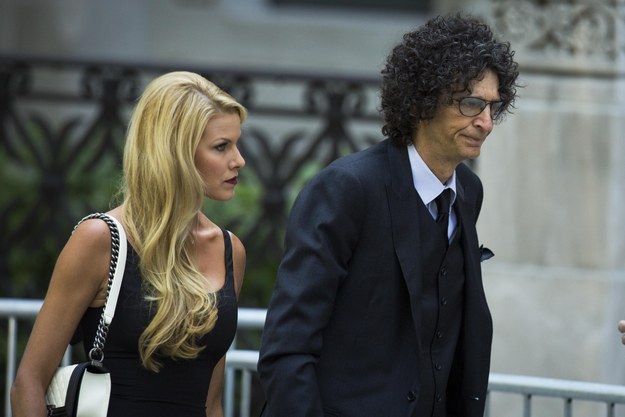 After the ceremony, bagpipers marched outside the temple while guests exited.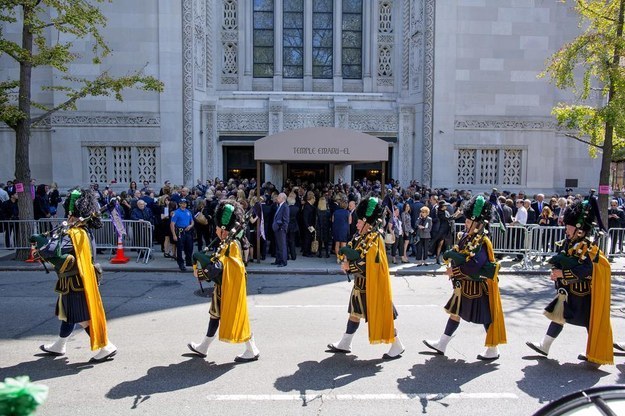 Fans and supporters lined the streets outside the Temple Emanu-El on New York City's Upper East Side.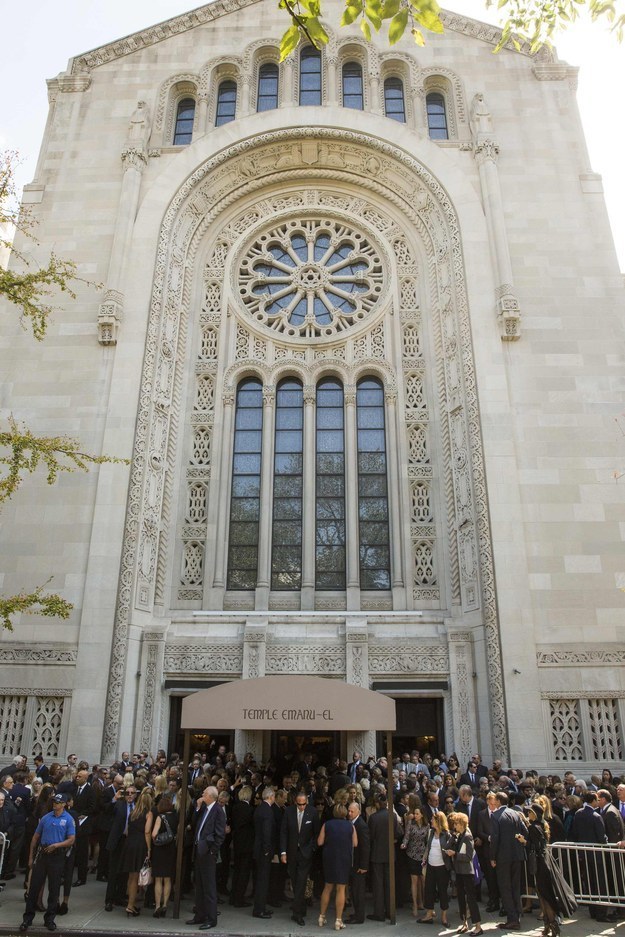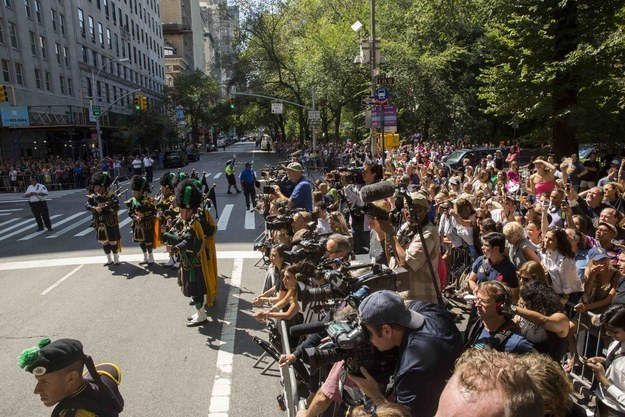 Flowers, cards, and presents were left for the legendary comedian and her family.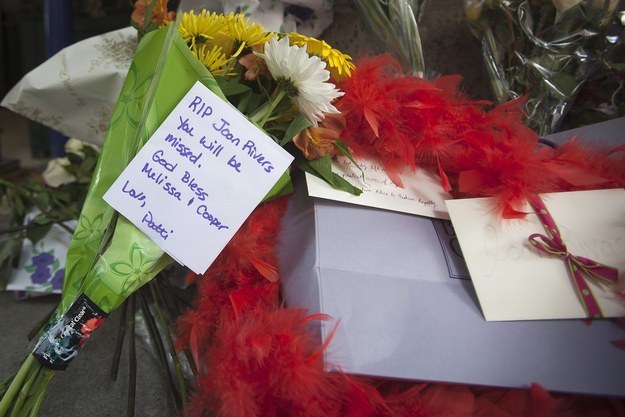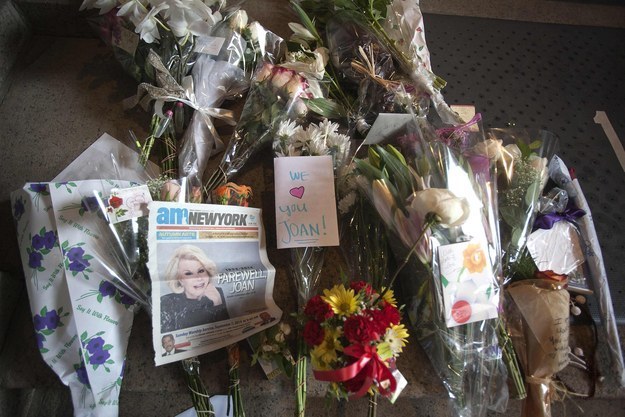 Her daughter and frequent collaborator, Melissa Rivers, said that while her death was devastating, her mother's "final wish would be that we return to laughing soon."