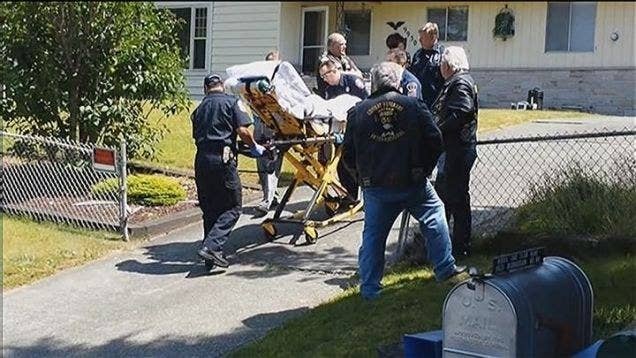 Casey Kasem, the 82-year-old radio icon who was reported missing last month, was hospitalized in Washington on Sunday after his wife threw a pound of hamburger meat at his daughter outside of the home where Kasem had been staying.
On Friday, Kitsap County Judge Jennifer Forbes ruled that Casey Kasem's oldest daughter from his first marriage, Kerri, was able to visit him. She had not seen him since Casey's wife, Jean Kasem, 59, took him from a Santa Monica facility to a home in Washington without notifying his other family members. The judge also ruled that Kerri Kasem, 41, would be able to take her father to be evaluated by a physician and hospitalized, if necessary, NBC News reports.
On Sunday, Kerri arrived at the home with an ambulance to take her father to a hospital. Several minutes later, a person inside the home called 911, and another ambulance and fire truck arrived, but the fire truck was quickly called away to an emergency.
At that point, Casey's wife Jean walked outside to the end of the driveway and threw a pound of raw hamburger meat at Kerri.
After Casey Kasem was taken away in the ambulance, Jean Kasem told NBC News that she was "following a King James verse when she threw the meat."
"In the name of King David, I threw a piece of raw meat into the street in exchange for my husband to the wild rabid dogs," she said.