After Monday night's Cardinals game in St. Louis, a number of fans clashed with a small group of Ferguson protesters who were outside the stadium. One man taped a sign with the phrase "I am Darren Wilson" to his Jersey.
Darren Wilson is the name of the police officer who shot and killed 18-year-old Michael Brown in Ferguson, Missouri, on Aug. 8.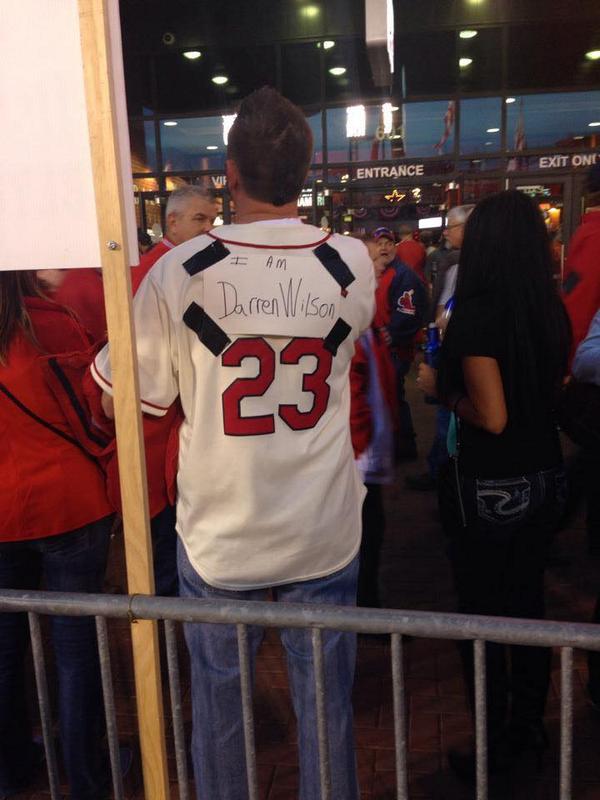 A live-streamed video captured the confrontation on camera.
One white Cardinals fans shouted to the crowd of protesters, who from the video seem to be mostly black, that they "need to get jobs." Then he tells the camera: "That's right! If they'd be working, we wouldn't have this problem!"
Deadspin pointed out a number of other troubling moments in the video:
Around 2:40, the Cardinals fans drown out the demonstrators' chants with cries of "Let's go Darren!"
At about 10:25, a women tells the crowd: "We're the ones who gave all y'all the freedoms that you have!"
Around 12:14, the cameraman, Mustafa Hussein of Argus Radio, tells a woman that he is a former Marine, but she doesn't believe that he's a veteran.
Later in the evening he tweeted a picture of himself in uniform.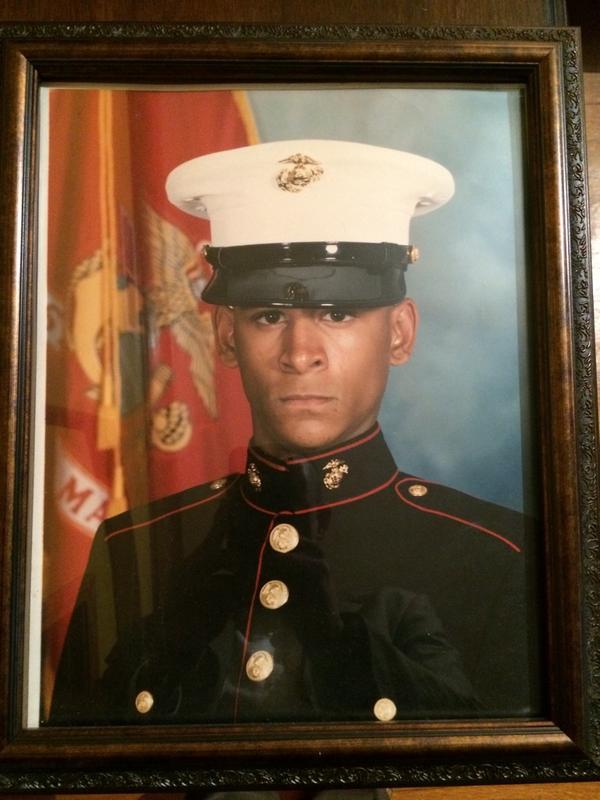 The footage doesn't get better — At 16:43, a Cardinals fan screams "Africa! Africa! Africa!" and others chant "USA!" to drown out the Michael Brown demonstrators. Less than a minute later, another Cardinals supporter chants "remove your hat" and an older white man tells Ferguson protesters to "pull up your pants."
The Ferguson protesters counter with chants of: "This is what democracy looks like."