California DMV Backs Off Uber Regulation
In an abrupt decision on Friday, the California DMV retracted a memo demanding ride-hailing companies like Uber register for commercial plates. "We jumped the gun, and we shouldn't have."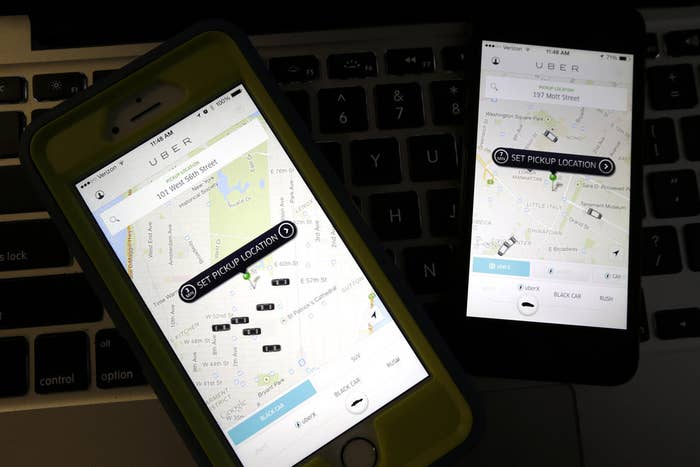 The California Department of Motor Vehicles announced late on Friday that it is retracting an earlier memo stating that ride-hailing services like Uber, Lyft, and Sidecar must obtain commercial license plates.
"We jumped the gun, and we shouldn't have," California DMV Director Jean Shiomoto said in a statement, in reference to a memo outlining the rules of Vehicle Industry News alert VIN 2015-01, which requires the commercial plates.
"There remains uncertainty about the interaction and effect of this law governing vehicle registration requirements with the more recent regulatory and statutory changes affecting ride share operators," Shimototo said. "The matter requires further review and analysis which the department is undertaking immediately."
"Pending this further review, Vehicle Industry News alert VIN 2015-1, which affected ride share operators, is hereby revoked including any reference to the requirement of a commercial plate."
Shimototo also said that the California DMV would be meeting with regulators and industry in the upcoming days to "continue working through this issue."
Earlier this month, the DMV issued a memo announcing that "any passenger vehicle used or maintained for the transportation for persons for hire, compensation, or profit is a commercial vehicle." The DMV insisted this was not a new policy, but rather a clarification of a longtime existing law that was part of the California Motor Vehicle Code.
On Thursday, BuzzFeed News first reported that Uber had been suspending drivers who were complying with the DMV's regulation that ride-hailing drivers obtain commercial plates. The company cut off at least a dozen drivers who had registered their new cars as commercial vehicles, telling them they must obtain a personal use auto registration to work for Uber again.