Bob Dylan Sued For Racism
A French-based Croatian organization has filed suit against Bob Dylan after he made controversial remarks in 2012, The Guardian reports.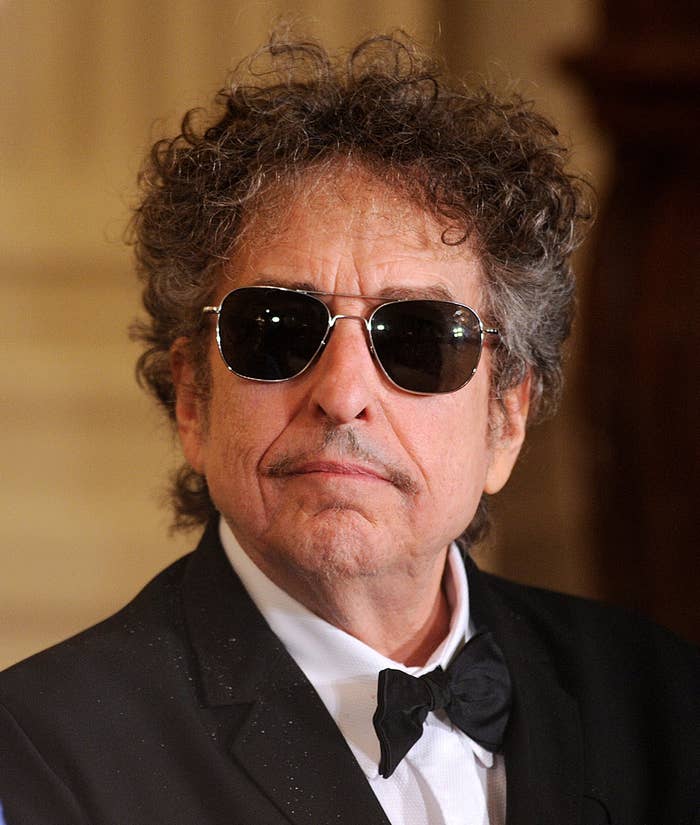 Members of the Council of Croats in France (CRICCF) filed a complaint against Bob Dylan after the musician gave an interview in which he likened Croats to Nazis, The Guardian reports.
His comments were made more than a year ago, in an interview with Rolling Stone.
"[The United States] is just too fucked up about [skin] color... Blacks know that some whites didn't want to give up slavery – that if they had their way, they would still be under the yoke ... If you got a slave master or [Klu Klux] Klan in your blood, blacks can sense that. That stuff lingers to this day. Just like Jews can sense Nazi blood and the Serbs can sense Croatian blood.
After the interview in 2012, a number of Croatian radio stations pulled Dylan's music.
"[Dylan's comments were] an incitement to hatred," CRICCF secretary Vlatko Marić said in a statement.
"We have nothing against Rolling Stone magazine or Bob Dylan as a singer," he said. "[But] you cannot equate Croatian [war] criminals with all Croats."
Although France has strict laws against hate speech, CRICCF is only seeking an apology. Parisian courts agreed to hear their case and asked Dylan to appear at the hearing.
Bob Dylan has famously spoken out against racism in his music. The 1975 protest song "Hurricane," for example, describes how alleged acts of racism and profiling against boxer Rubin "Hurricane" Carter lead to a false trial and murder conviction.
Dylan performed in Belgrade, Serbia, and in Zagreb, Croatia, in 2012, and he previously played in Belgrade in 1991, two weeks prior to Croatia's independence from Yugoslavia.