At Least Two Arrested At An Unsanctioned Gay Pride Parade In Moscow
People gathered outside of the mayor's office for a gay pride parade after their application for permission to hold a demonstration was rejected.
On Saturday, two protesters were detained during an unsanctioned gay pride parade in Moscow, the Associated Press reports.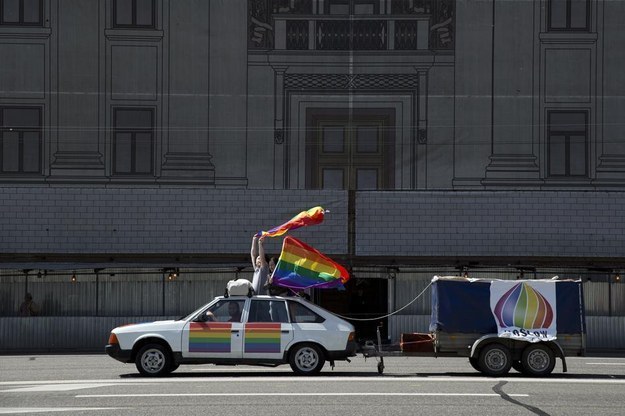 Moscow authorities regularly deny gay groups' applications for permission to hold demonstrations, usually because they say that protests could lead to violence.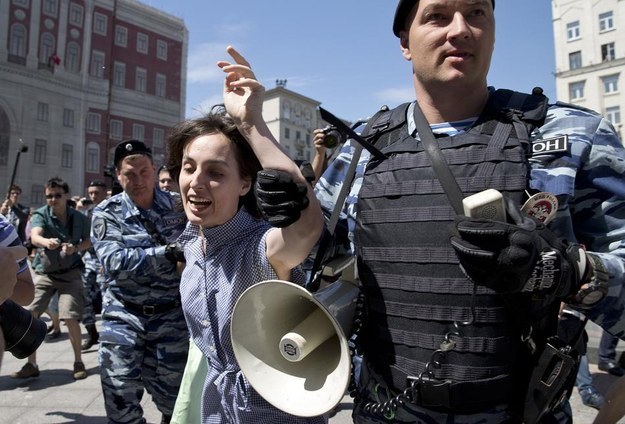 Gay rights protesters nevertheless gathered outside the mayor's office in Moscow on Saturday, where they were met with anti-gay demonstrators.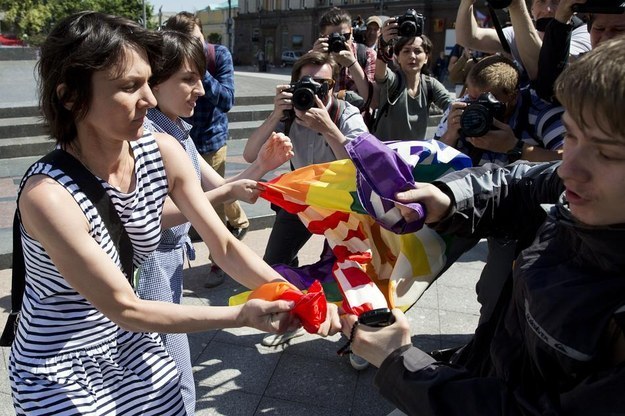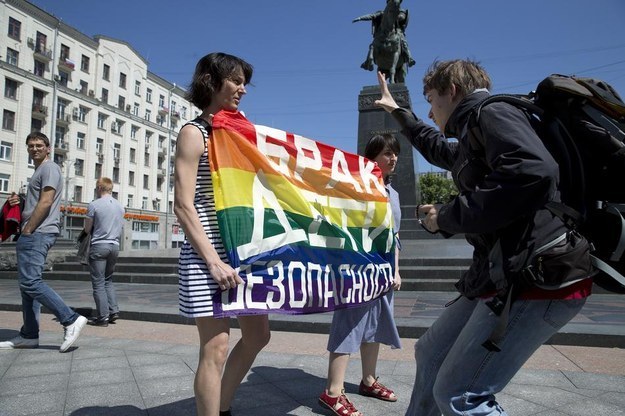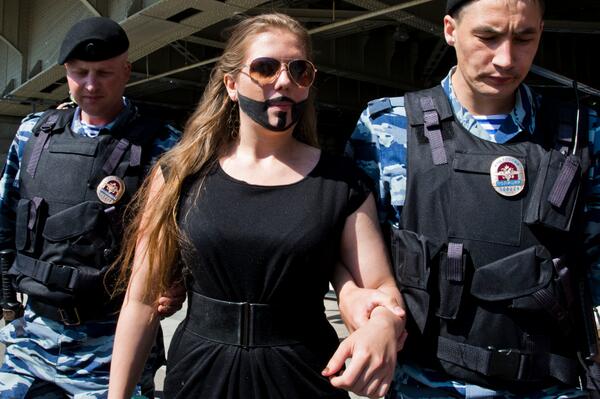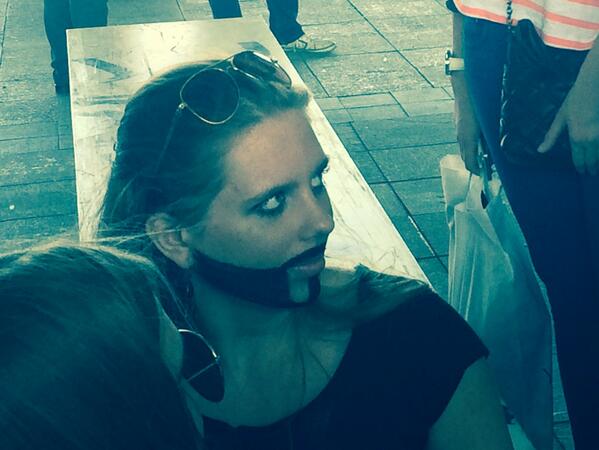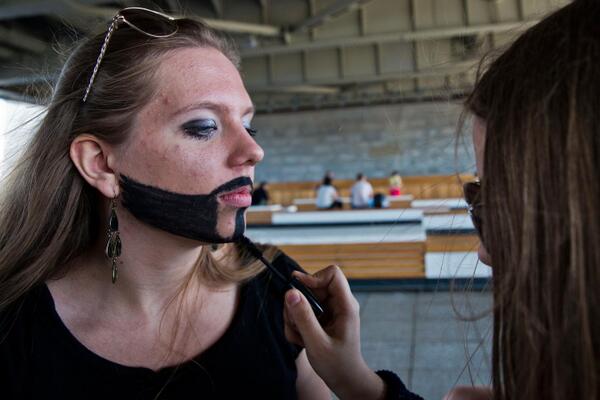 Others held signs, waved flags, and resisted police who tried to break up the crowds.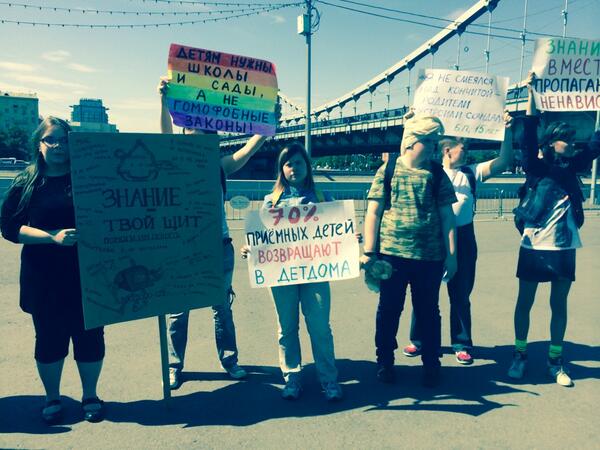 There was no immediate information on whether those arrested would be charged.