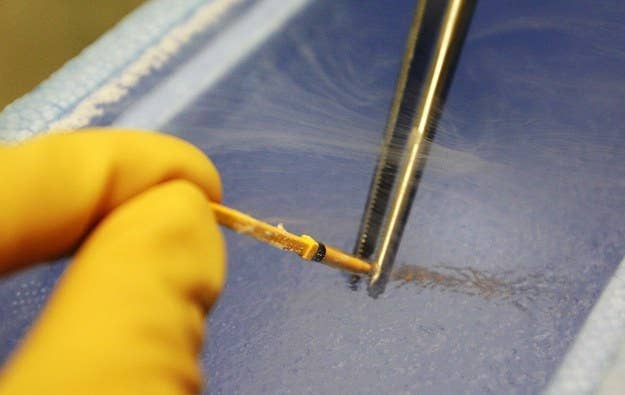 Earlier this week, NBC reported that Facebook and Apple were paying for their female employees to freeze their eggs so that, if they choose to do so, they can work through their peak childbearing years and have children later in their career when they are presumably more financially stable.
This policy "can help women be more productive human beings," according to Extend Fertility, a company that offers and promotes egg freezing nationwide. "Women are making the proactive decision to freeze their eggs at a younger age, and the choice is more one of empowerment than 'this is my last chance.'"
But some said this week that they see the policy has as a short-term solution rather than a structural improvement to accommodate female workers and families.
"What's going to be structurally different at the workplace to make the women want to have kids while at the company?" Seema Mohapatra, a health care law and bioethics expert, said to BuzzFeed News. "There's no indication that women who have children later on at the companies will be given choices that help them more successfully have a career and raise a family concurrently."
Facebook does not see this policy as one that pressures women to work through their childbearing years, however, but rather one elected benefit among many.
Those who want to have children in their twenties or early thirties can still do so, and will receive perks that include a four-month parental leave for mothers and fathers, subsidized daycare, flexible work schedules and the option to work remotely, unlimited sick days, and $4,000 "baby cash" for each child born or adopted, the company told BuzzFeed News.
The company put the egg-freezing policy into effect on Jan. 1, 2014, as part of a larger surrogacy and fertility benefit plan that was the result of employees requesting more options for family planning, Facebook said. The policy covers men and LGBT families as well offering surrogacy agency fees, sperm donation or sperm retrieval, and court, legal, and attorney's fees, among other costs.
Mohapatra said that Facebook and Apple are not the companies "to be cynical about."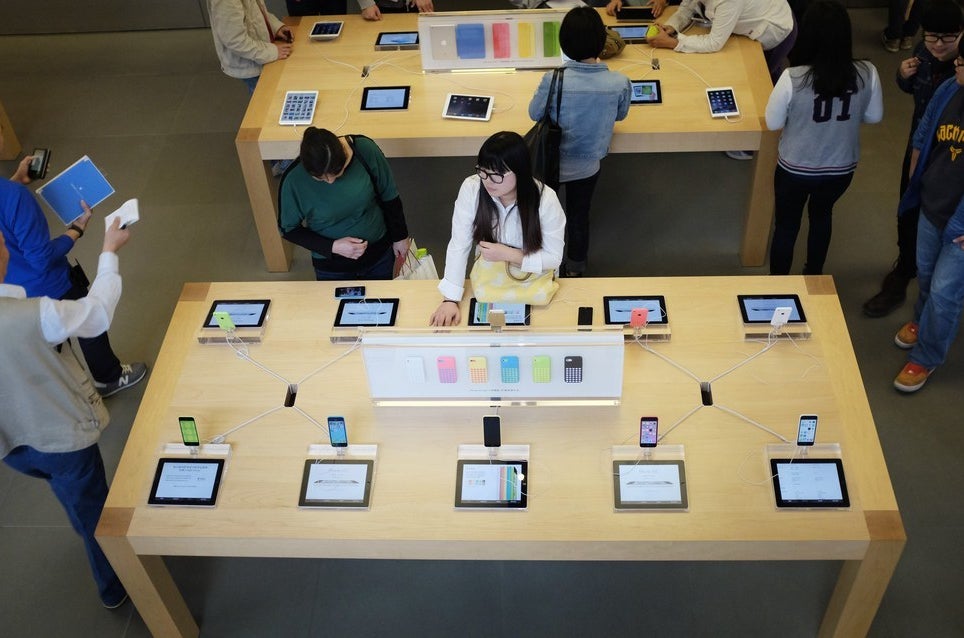 The worry Mohapatra said she has is that companies will adopt this policy singularly, without expanding their family-friendly benefits. There is already an Australian company, Virtus Health, that has announced it will begin paying for egg freezing, saying, "If it's good enough for Apple and Facebook, it's good enough for us" — and more are sure to follow the tech giants' example. Mohapatra says she knows of law firms and investment banks that have offered this policy for years but won't admit it publicly, presumably because they offer limited parental leave and structural benefits to support families.
Naomi Cahn, a professor at George Washington University who studies family law, feminist jurisprudence, and reproductive technology, says that offering egg freezing without improving family benefits is just delaying the "motherhood penalty" in the workforce.
"Policies like this are a realization that women's biological clocks are on a collision course with the expectations of the workplace and the existing world of information technology," Cahn explained. "And freezing your eggs could just be delaying the motherhood penalty and difficulty of balancing work and families."
While Facebook covers fertility and freezing procedures for both men and women, the process of egg freezing is a much more complicated procedure than sperm donation.
As the New York Times pointed out earlier this week:
Egg freezing is a two-week process involving hormone injections and extraction under sedation, and it takes another two weeks to feel back to normal... A cycle usually costs $10,000 to $15,000, and many women are encouraged to do more than one cycle to harvest more eggs. Storage costs about $500 a year. Insurance very rarely covers it, though there are also companies outside of tech, like some investment banks and law firms, that do.
If an employee quits or is fired from Facebook, the woman will have to pay for the storage of her eggs independently, as well as for retrieval of the eggs. Furthermore, freezing eggs does not guarantee a pregnancy later on. Apple did not immediately return BuzzFeed's request for comment.
"The technology has gotten better, and in vitro fertilization has gotten better, but there's still a high possibility it won't work when you try to get pregnant," said Cahn.
But considering the benefits already in place at Facebook, the new policy could be an attractive perk for a number of women.
"For women who already wanted to do this, it's a great empowering move from Facebook and Apple," said Mohapatra. "You just have to make sure that the women who choose to have children at a younger stage in their career aren't seen as different kind of employees."