Another Migrant Boat Capsizes Off Lampedusa, Italy
This is the second migrant ship to sink in the Mediterranean this month.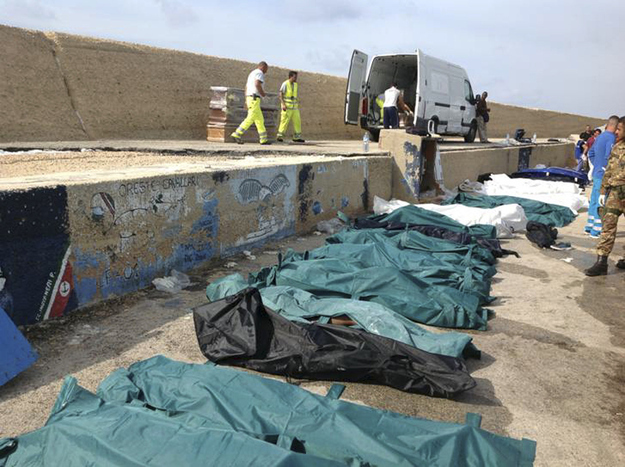 At least 27 people are confirmed dead after a migrant ship capsized off the Italian island of Lampedusa on Friday, The Associated Press reported. The prime minister of Malta has reported that at least four women and three children are among the dead.
According to Navy spokesman, Cmdr. Marco Maccaroni, 221 were rescued on Italian and Maltese ships, and an unspecified number of injured people were airlifted to Lampedusa.
This is the second shipwreck off the coast of Lampedusa this month. On Oct. 3, a boat carrying more than 500 migrants capsized. More than 330 people died, in what Lampedusa's Mayor called "the biggest sea tragedy in the Mediterranean Sea since World War II."
The incident also prompted discussions among the European Union about how to ensure migrants stop making the deadly journey from North Africa to Italy in unsafe vessels.
"We are trying to save as many people as we can," said Maltese military spokesman Keith Caruana.
According to CNN, since 1999 Lampedusa has been the first point of entry to Europe for more than 200,000 African refugees.