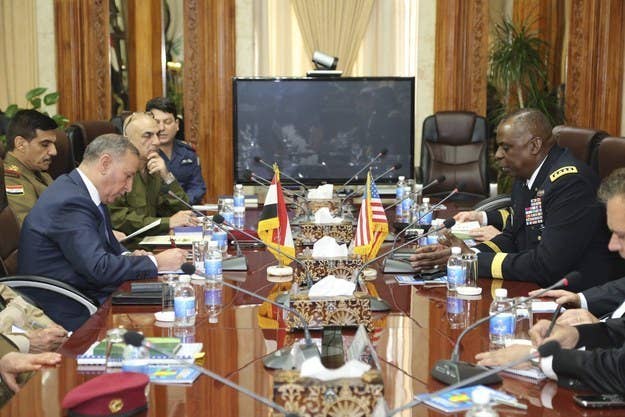 An American Air Force pilot died on Sunday in a non-combat–related incident, the U.S. Central Command (Centcom) announced in a statement on Monday.
The F-16 Fighting Falcon crashed on Nov. 30 while retuning to its base in the Middle East. The crash did not take place in Iraq or Syria.
The U.S military is stationed in several Middle Eastern bases, all of which help support anti-ISIS efforts, including the Centcom headquarters in Qatar, Al Udeid in the Qatari desert, Al Dhafra Air Base in the United Arab Emirates, and a major base in Bahrain where the U.S. Navy's Fifth Fleet is stationed.
Centcom says it is investigating the incident and emergency responders remain at the scene of the crash. The name of the pilot who died has not yet been released.
The death is one of the first U.S. causalities in the war on ISIS. In October, the U.S. Department of Defense announced the death of Jordan L. Spears, 21, a Marine and Memphis native who was lost at sea while supporting anti-ISIS operations in the North Persian Gulf.