"American Sniper" Murder Trial Begins
Opening statements were heard Wednesday in the case against Eddie Ray Routh, 27, who admitted to killing "American Sniper" Chris Kyle and Chad Littlefield two years ago.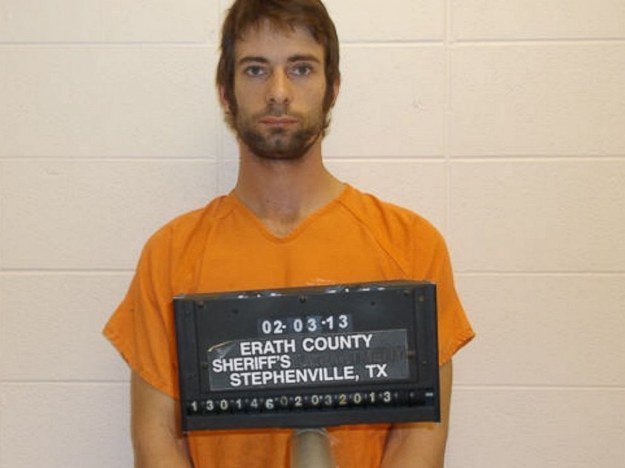 The trial against Eddie Ray Routh began in Texas on Wednesday, with the prosecutor claiming in his opening statement that Routh drank whiskey and smoked pot before opening fire on Navy SEAL Chris Kyle, whose autobiography inspired the film American Sniper, and his friend Chad Littlefield at a gun range two years ago.
Routh, 27 years old and a former Marine with a history of suffering from PTSD, then allegedly stole Kyle's car and drove to his sister's house, where he confessed to the murders, saying that he had to shoot them because "he couldn't trust them, so he killed them before they could kill him," Erath County District Attorney Alan Nash said.
Kyle was the author of the 2012 memoir American Sniper, which was turned into a massively successful 2014 film of the same name.
Nash described Routh as "a troubled young man" and said that he should be held accountable for his crimes despite his history of PTSD and mental illness.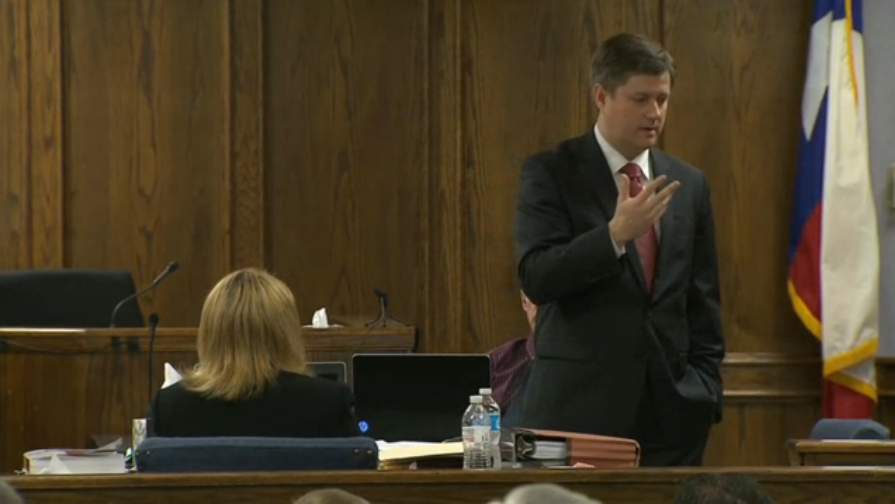 "The evidence will show that mental illnesses, even the ones that this defendant may or may not have, don't deprive people from being good citizens, to know right from wrong," Nash told jurors.
Routh allegedly shot Kyle five times and shot Littlefield four times in the back, Nash said.
If Routh is found guilty he faces life in prison.
Defense attorney Tim Moore argued in his opening statement that Routh was suffering from a severe mental illness and that he "did not know his conduct."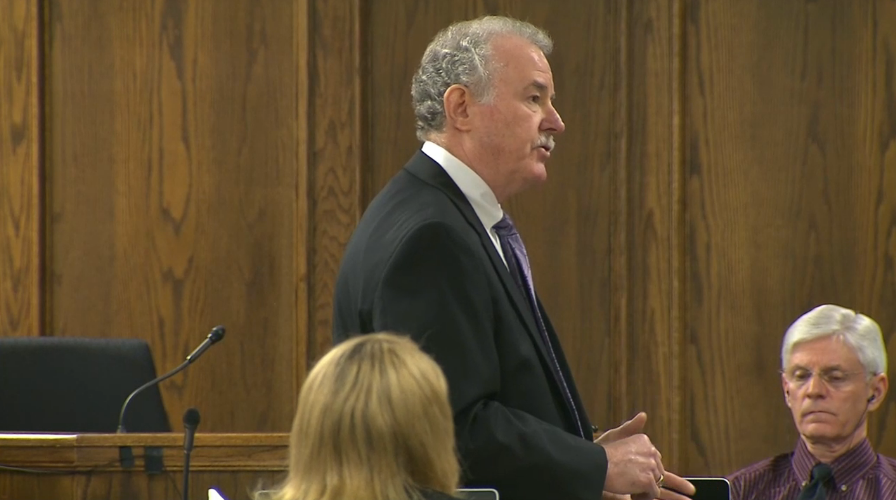 "When he took their lives, he was in the grip of a psychosis, a psychosis so severe that he did not know what he was doing was wrong," said Moore, adding that Routh was convinced "that he had to take their lives because, in his psychosis, he thought they were going to take his," Moor said.
"He was seeing things, he was hearing things," Moore said, who said that Routh had proposed to a woman the night before the shooting, and that she will testify to his strange behavior.
"He was telling her not to talk out loud, to write things down on paper because people were listening. Eddie Routh was suffering from a severe mental disease," Moore added. "He did not know his conduct."
Moore noted that even Kyle and Littlefield were concerned about Routh's behavior. Moore read texts to the court that the men exchanged while driving with Routh to the shooting range on the day they were killed.
"This dude is straight up nuts," Kyle texted to Littlefield.
"He's (sitting) right behind me, watch my six," Littlefield responded, using military slang for watching somebody's back.
Taya Kyle, Kyle's widow, and Littlefield's mother, Judy Littlefield, will testify on Wednesday afternoon.